What Are Ghost Forests? They May Be A Contributing Factor To Climate Change
KEY POINTS
Ghost forests form as a result of rising sea water
Researchers found that they may also be contributing to global warming
Human interventions could help counter the effects of ghost forests
What are ghost forests? A team of researchers found that these watery forest remnants may be contributing to climate change but, there's something that people can do about it.
One of the consequences of climate change is the rising sea levels and this affects the communities and environments in coastal areas. In forests close to the coastline, for instance, saltwater overtakes fresh water when the sea level rises, cutting off the supply of fresh water necessary for sustaining the life of the trees. As the National Ocean Service (NOS) explains, the salt water slowly poisons the trees, eventually killing them and leaving them still standing as a "ghost forest" of dying and dead trees.
These are said to be particularly prominent in parts of Louisiana and North Carolina, and a team of researchers found that ghost forests are not just a result of climate change but they may also be a contributor to it.
For their study, now published in Environmental Research Letters, the team tracked the spread of unmanaged ghost forests in the Albemarle-Pamlico Peninsula and found that these have extended to 15% of the area from 2001 to 2014. Apart from the rise of sea level, wildfires and drought also worsened the spread of these ghost forests, the North Carolina State University (NC State) news release reports.
So how do these ghost forests contribute to climate change? The team found that they resulted in a 130,000 metric ton loss in the above-ground carbon stored in the trees. This would be equivalent to the carbon emitted by 102,900 passenger vehicles in a year, the NC State news release said, noting the U.S. Environmental Protection Agency.
This is problematic because, as the researchers note in their study, coastal forests tend to store more carbon than inland forests but they are also more at risk of becoming ghost forests because of their location. Further, where the carbon goes when released from the forests remains unclear. If it goes to the atmosphere, it could contribute to climate change.
"Many people think about sea-level rise as being more of a long-term threat," study lead author Lindsay Smart of NC State said in the news release. "But we're actually seeing significant changes over shorter time periods because of this interaction between gradual sea-level rise and extreme weather events like hurricanes or droughts, which can bring salt water further inland."
But the researchers also found that these losses were offset inland and, these were due to actions that were taken by humans during the study period — For instance, forestry activities such as tree planting for timber. The researchers also note the importance of using canals and drainage to prevent the further encroachment of sea water further inland.
"In this changing environment, human intervention, whether through land preservation, restoration, or reforestation, may be necessary to prevent aboveground carbon loss," the researchers wrote.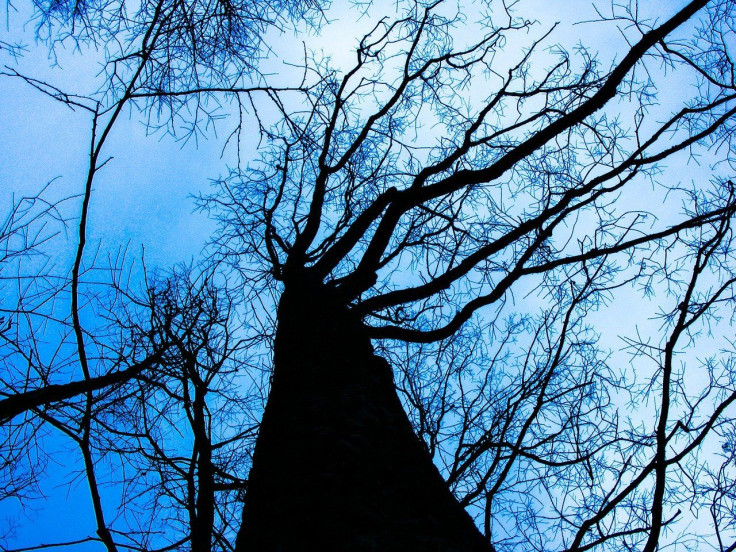 © Copyright IBTimes 2023. All rights reserved.