What Is 'Dia De Los Muertos?' Date, History And Everything To Know About 'Day Of The Dead' 2013 [PHOTOS]
Halloween may be on Oct. 31, but there's another spooky date on the calendar directly after: "El Dia de los Muertos."
Now celebrated in countries around the world, Dia de los Muertos, or "Day of the Dead," is a two-day holiday which originated in Mexico to remember deceased loved ones. It's a Mexican national holiday and the country's largest celebration of the year, but Dia de los Muertos extends well beyond to Guatemala, Brazil, Spain and Mexican-American communities in the United States.
The observance is Nov. 1 and 2, coinciding with the Catholic All Saints' Day and All Souls' Day. Typically, the two-day celebration is divided into separate days to honor deceased youth, Dia de los Inocentes (Day of the Innocents) or Dia de los Angelitos (Day of the Little Angels) on Nov. 1, and adults for Dia de los Muertos on Nov. 2. In some beliefs, it is a three-day holiday beginning on Oct. 31, All Hallows Eve, when some believe the souls of young children arise at midnight.
Not to be confused with Halloween, this holiday has a rich history and involves more than dressing up in costumes or trick-or-treating.
On Dia de los Muertos, families gather to celebrate those who have died as well as build altars in their homes, schools or other public places to pay homage to the deceased. Many honor the dead with gifts of sugar skulls, chocolate, marigolds (the Mexican flower of death), sweetbreads and trinkets. Families also typically visit graves to deliver the ofrendas, or "offerings," and hold vigils with candles and photos.
Dia de los Muertos can be traced back to the Aztecs who celebrated with a festival for the goddess of the underworld, Mictecacihuatl, and the Catholic Spanish conquistadors' All Saints' and All Souls' days. Scholars have noted the indigenous cultures of Mexico honor the Lady of the Dead, the modern La Catrina, which many recognize today as a skeleton woman wearing a fancy hat.
According to the legend, La Catrina was a selfish, greedy rich woman who did nothing to help the poor. Many now mock her every year by dressing in ornate garb, painting their faces white and detailing features to look like a caricature of a skeleton.
The caricature associated with Dia de los Muertos today is based off of La Calavera Catrina, a painting by artist Jose Guadalupe Posada created between 1910 and 1913.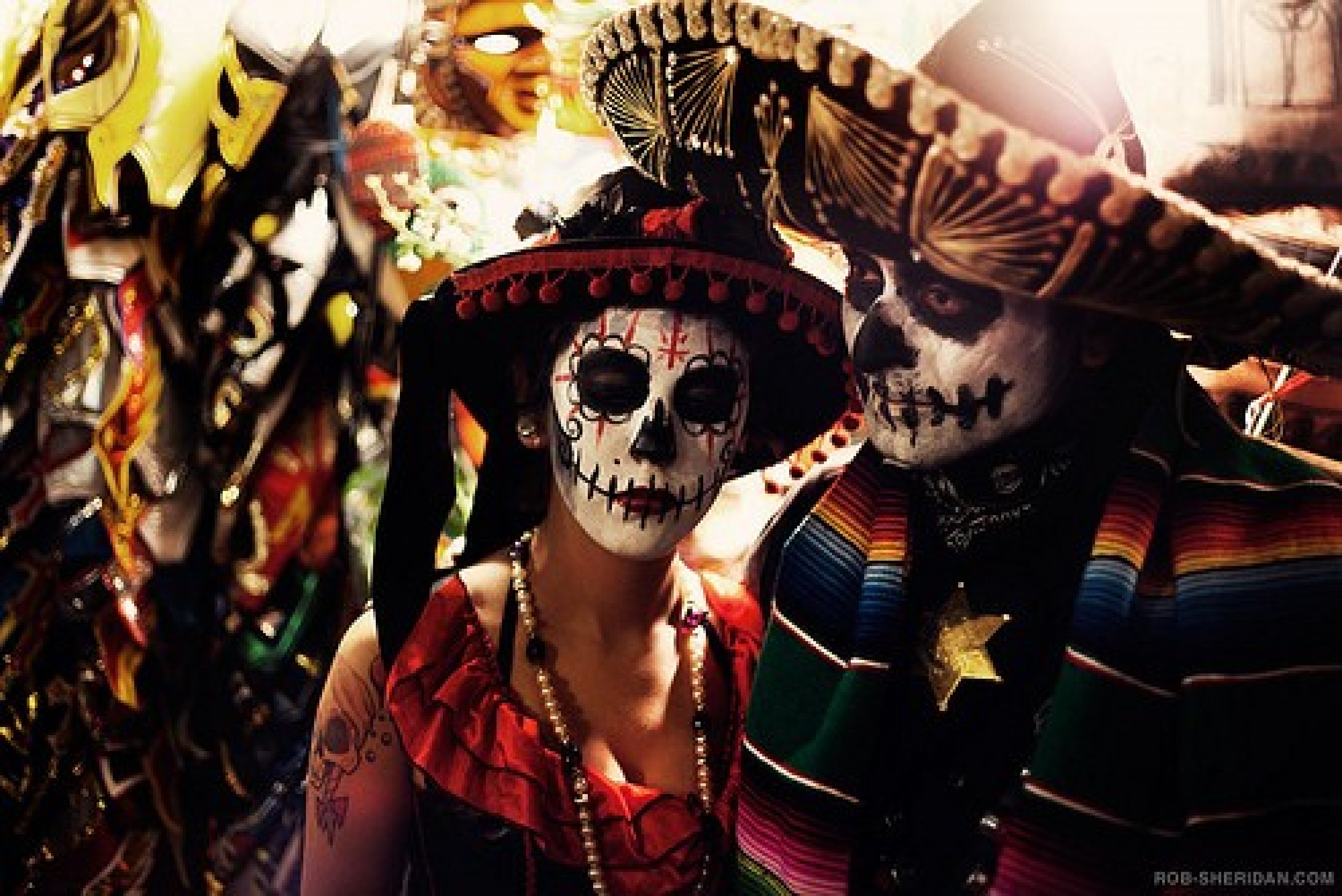 © Copyright IBTimes 2023. All rights reserved.