What Does Russia Think Of Trump? US President A 'Puppet' To Putin, Who Wants To Destroy Democracy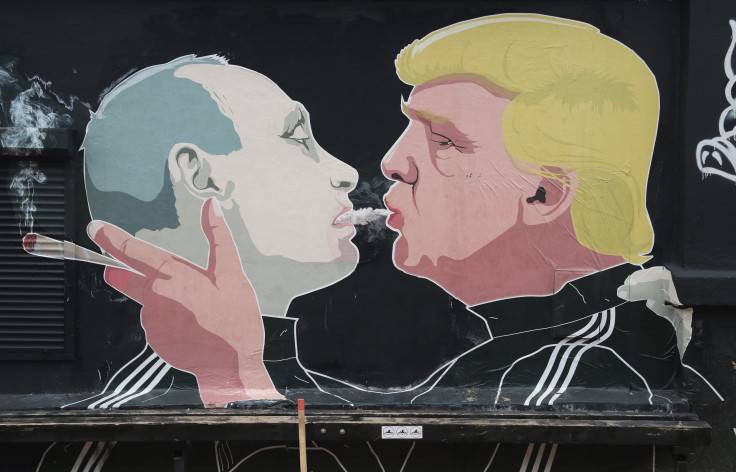 Many Russians believe that President Donald Trump is a "puppet" in Russian President Vladimir Putin's hands and is being used to fulfill his agenda of discrediting democracies across the world, the editor-in-chief of the Moscow Times, a prominent Russian newspaper critical of Putin's politics, said Wednesday.
Mikhail Fishman said popular opinion in Russia is that Trump is a "stupid, unstrategic politician" who can be manipulated for the Kremlin's benefit. He also said Russia is looking to take advantage of the Trump administration's many slip-ups during its first month in office. "They see the clumsiness, the inexperience. Naturally, they're working to exploit that," Fishman said.
While the world was unsure about a Trump presidency during the campaign stage, the Kremlin portrayed the Republican nominee in a positive light. Kremlin's propaganda showcased Trump "as an honest representative of the American people who was being mistreated by the establishment elites and other evil forces in Washington," Fishman told Vox.
Putin reportedly never expected Trump to emerge as the winner in the presidential election last year. Instead, his goal was to discredit his rival and Democratic presidential candidate Hillary Clinton. Clinton would have likely followed former President Barack Obama's global policy, and may have further isolated Moscow, especially after the annexation of Crimea from Ukraine in 2014.
Fishman said Putin's ultimate aim — stemming from his identity as an ex-Soviet intelligence officer — was to undermine the concept of democracy. The Moscow Times editor-in-chief explained: "He wants to point to the chaos in these countries and say to his domestic audience, 'You see, democracy is a sham, and it doesn't work anywhere.'"
"That serves as a justification for his own anti-democratic policies," Fishman added. "In the end, it's about reinforcing his own power."
In the U.S., Trump's comments lauding Putin and calling for better relations with Russia while on the campaign trail have raised alarm over his alleged links to the Kremlin, and the influence the latter may have on the U.S. president.
© Copyright IBTimes 2023. All rights reserved.