Russia-US Relations Update: Polls Find Nearly Half Of Americans View Kremlin Unfavorably, Half Concerned With Trump's Involvement With Russia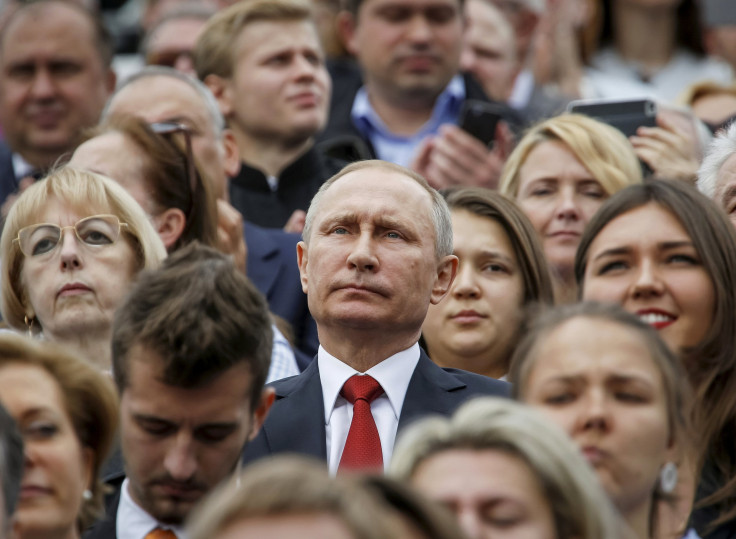 After recent revelations that the Kremlin meddled in the 2016 U.S. elections — and uncertainty about whether President Donald Trump's campaign aides knew anything about that interference — about half of Americans consider Russia either unfriendly or an enemy. But, according to one poll released Wednesday morning, nearly half of Americans also consider Russia to be a friend or an ally — a sharp jump after a decline Americans' favorability of Russia over the past 15 years.
Forty-three percent of Americans considered Russia a friend or an ally, and 43 percent believed the opposite, that Russia was unfriendly or an enemy, according to the Morning Consult/POLITICO poll. Although that's divided about half-and-half among Americans, those numbers become even more stark when broken down by party. Over half — 58 percent — of Trump voters saw Russia as an ally while 28 percent of Americans who voted for Clinton said the same.
Another poll released Wednesday provided somewhat conflicting results. The poll, conducted by NBC and SurveyMonkey, found that 43 percent of Americans considered the U.S. to be unfriendly with Russia but only 18 percent thought Russia was an enemy. Twenty-eight percent considered U.S.-Russia relations to be friendly, and a mere 7 percent called Russia an ally.
Again, when broken down by party lines, there were acute differences. Half of Republicans saw Russia as a friend or ally, and 49 percent saw the country as unfriendly or an enemy. On the other hand, 23 percent of Democrats saw Republicans as a friend or ally, while 76 percent considered Russia to be unfriendly or a foe.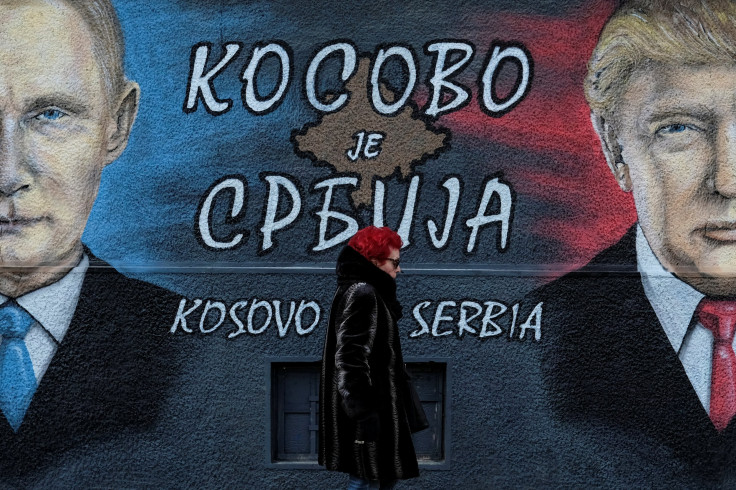 Finally, a third poll from Wednesday found that 52 percent of Americans said they are concerned about the Trump administration's relationship with Russia. Forty-five percent said they were not concerned, the AOL poll found.
Americans' opinions of Russia have steadily dropped since a high point in 2002, when 66 percent viewed Russia favorably and 27 percent saw Russia in an unfavorable light, according to Gallup. The slow but steady drop in favorability ratings occurred during Russian President Vladimir Putin's time in power, which started when he was appointed to be prime minister in 1999. In February last year, Gallup found that only 30 percent of Americans viewed Russia favorably, while 65 percent thought the opposite.
On the campaign trail and after Trump was elected president, he spoke fawningly over Putin.
"It is always a great honor to be so nicely complimented by a man so highly respected within his own country and beyond," Trump said in December 2015. "I have always felt that Russia and the United States should be able to work well with each other towards defeating terrorism and restoring world peace, not to mention trade and all of the other benefits derived from mutual respect."
And although it's true that Putin has said nice things about Trump in the past, Putin reportedly told Russian government-controlled media last week to step back their praise of Trump.
© Copyright IBTimes 2023. All rights reserved.