What Is The Dogecoin Price? A $1 Billion Cryptocurrency Meme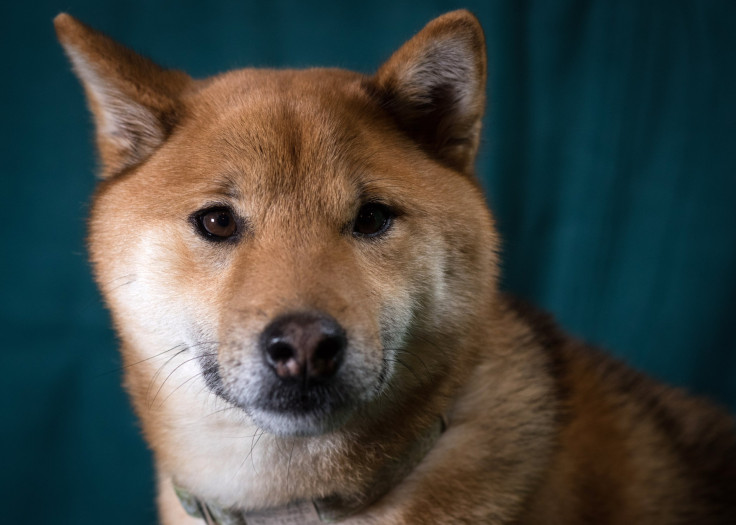 The cryptocurrency craze has reached such epic proportions that dogecoin, a joke token named after a meme featuring a Shiba Inu dog, saw its price surge and its global market cap of soar to more than $1.2 billion, according to CoinMarketCap. It now sells for around one penny per token. A few dozen merchants and businesses now accept dogecoin as payment, such as the Diamond Collar pet apparel store. Despite the dismay of its creator, some people even see dogecoin as a serious investment. Users can buy and sell this token through cryptocurrency exchanges such as Bittrex, Poloniex and Kraken.
CoinDesk reported dogecoin creator Jackson Palmer was disconcerted this week when the token saw $101 million in trading volume during just one day of the surge. Palmer abandoned the project in 2015, two years after creating this sarcastic token based on bitcoin's core technical features.
"I have a lot of faith in the Dogecoin Core development team to keep the software stable and secure," he told CoinDesk. "I think it says a lot about the state of the cryptocurrency space in general that a currency with a dog on it which hasn't released a software update in over 2 years has a $1B+ market cap."
The dogecoin subreddit has more than 97,100 subscribers, a community that is busy building a variety of apps and trinkets for dogecoin lovers. This token ecosystem is best known for a sense of playful sarcasm, a stark contrast to tokens with lofty business goals. Even one of the project's leading developers, Max Keller, told International Business Times he doesn't quite know what the goal is for dogecoin's future.
"I wish I knew," Keller said. "Dogecoin has some features that make it more suitable for use as an actual currency, like fast block times and low fees. If BTC [bitcoin] is your long-term storage, then DOGE could be your day to day currency." The development team plans to release a new update in 2018 to fix bugs and improve the network's secure flow. "We are focusing more on stability than on rushing out more or less innovative features in a client that is powering a billion dollar currency," Keller added.
Dogecoin is technically very similar to litecoin, a cryptocurrency with the same theoretical use case of routine, daily transactions. However, litecoin is on the road to using the Lightning Network, which builds a second layer so transactions can zip across the world at unprecedented speeds and volumes. The Lightning Network can even be used to swap value across chains, such as automatically converting bitcoin to litecoin for a purchase. Keller told IBT the dogecoin developer team is keeping an eye on SegWit, the update needed to work with such layered scaling solutions, without promising any actual plans for such updates in the near future.
But don't let the memes fool you into dismissing dogecoin. Dogecoin users have done real fundraising for charitable causes such as delivering hundreds of socks to homeless shelters through a partnership with a Los Angeles-based nonprofit called the Love My Neighbor Foundation. The nonprofit Dogecoin Foundation in Colorado was devoted to promoting charity within the dogecoin community, although Keller is unsure if the organization is still operational. Many people may be turning to dogecoin for quick profits, regardless of warnings from cryptocurrency veterans. But the true believers love doge memes most of all. "Of course, the recent crypto craze attracts shady folks too, which is the exact opposite of great," Keller admitted. "Especially new users need to be careful. Overall an interesting year to come for the whole crypto space."
Dogecoin's price has skyrocketed from October 2017 to today. Just take a look at this chart from CoinMarketCap.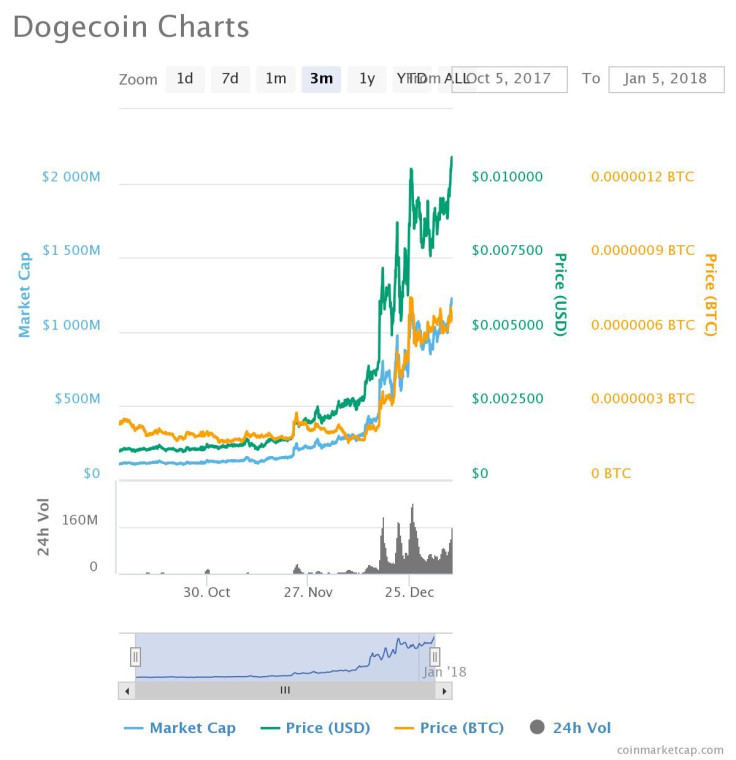 © Copyright IBTimes 2023. All rights reserved.
FOLLOW MORE IBT NEWS ON THE BELOW CHANNELS