Women Are Using Blockchain Tech To Make Sustainable Fashion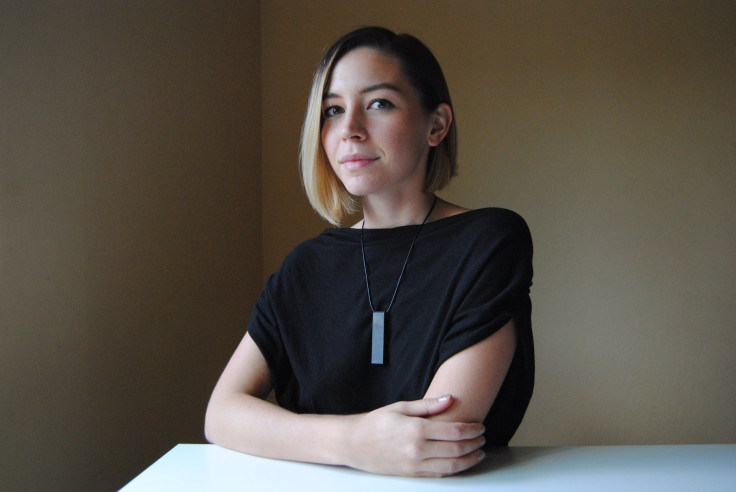 California fashion-tech entrepreneur Leanne Luce joined the cryptocurrency community this year and immediately noticed there weren't stylish options for keeping her cryptocurrency wallet nearby. So she launched the crypto-first lifestyle brand, Omura, with a wearable Ledger Nano S hardware wallet. These necklaces run from $80 for the standard wearable to $3,500 for the 14K gold pendant. Omura accepts dollars, bitcoin, litecoin or dogecoin. It's the perfect gift for the cryptocurrency lover on your holiday shopping list.
"I remember the first two conferences I went to, and the conferences I went to throughout the year, [the community] slowly becoming more rich with designers," Luce told International Business Times. "There is still this opportunity as it enters the more mainstream culture to to design products for this space."
She isn't the only woman in blockchain making new wearables. Bitcoin veteran Melanie Shapiro launched Token earlier this year, a line of biometric rings leveraging decentralized technology to help people manage their passwords, security clearances and credit card payments. The wearable's waiting list is full until 2018. But you can still pre-order a $249 Token ring online.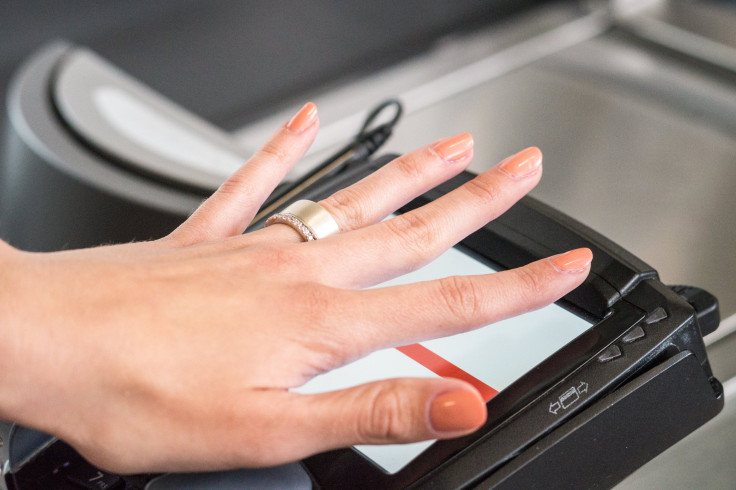 Both women prioritize security throughout their design process. "You're talking about a demographic of people for which security is really important," Luce added. "Cryptography is rooted in security."
Another blockchain startup, BitCart, is also developing a wearable payment device for Dash cryptocurrency. The stark aesthetic difference between BitCart's product versus Luce's or Shapiro's jewelry highlights the role fashion could play taking blockchain technology to mainstream audiences. Women are prone to design and buy products they actually want to wear. The growing number of women entrepreneurs experimenting with decentralization and blockchain solutions are a key part of widespread adoption.
Plus, cryptocurrency isn't the only blockchain technology shaking up the fashion industry. London-based fashion designer Martine Jarlgaard ran a blockchain-powered supply chain pilot this year for her creations at the Copenhagen Fashion Summit. She tracked organic Alpaca yarn from the farm to the runway, experimenting with an unprecedented amount of transparency throughout the supply chain. "I've completely fallen in love with blockchain technology," Jarlgaard told IBT. "I'm working on the next step, how to do more work with blockchain...with smart contracts there is a lot of new potential."
The $696 billion fashion industry is one of the world's biggest pollution sources in terms of global enterprise, second only to the oil industry. Quartz reported current production rates suggest the amount of polyester, a petroleum product, produced every year will continue rising from several million tons to 99.8 million tons by 2025. Meanwhile, garment manufacturing facilities around the world are notorious hubs of human rights abuses. Women in developing nations often bear the brunt of the fashion industry's most brutal demands.
Jarlgaard believes blockchain technology could help make the fashion industry more ethical and sustainable. "I believe in empowering the people that you work with, but also holding them accountable," she said. "I'd like to think we can get to a stage where we don't define each other as consumers, but as citizens." She is also excited about the new creative potential blockchain systems could introduce through transparency, giving credit to all kinds of workers who contribute to a product along the way and allowing for more dynamic collaboration throughout design and styling. Jalgaard doesn't accept cryptocurrency for her clothes quite yet. However, she is open to the idea.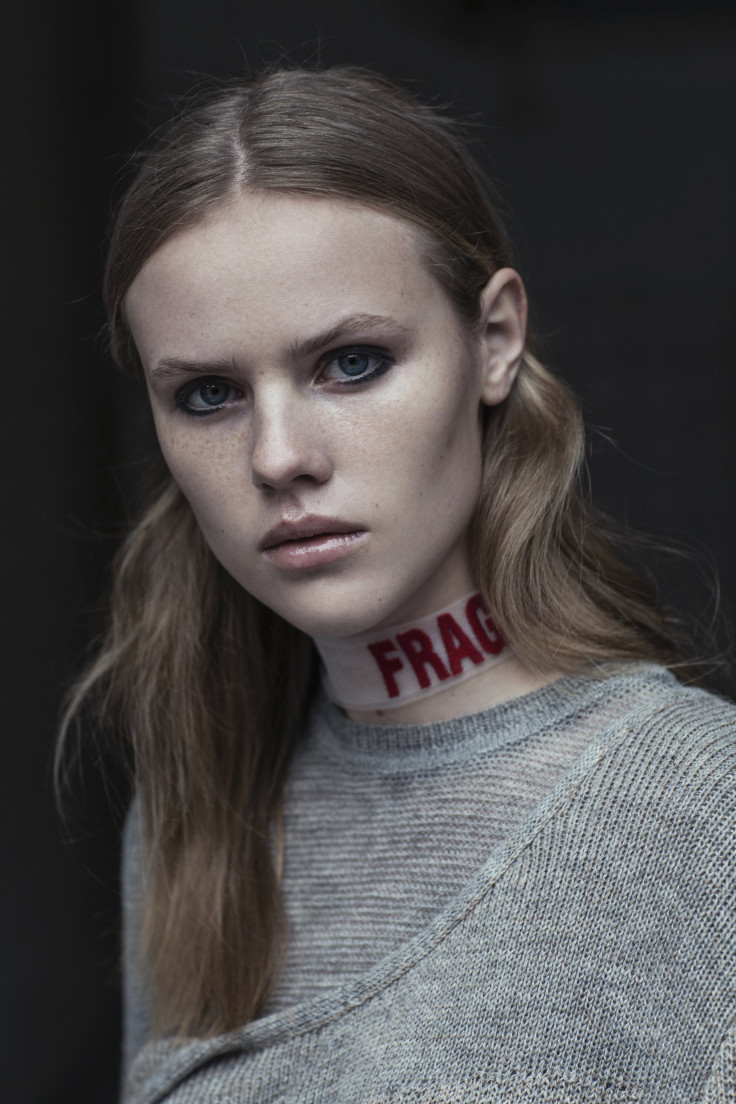 "Technology will change the fashion industry whether it embraces this or not," Jalgaard said. "I think the creative element will also transform." Traditional retail businesses are struggling as online shopping continues to surge. And in the American fashion capital, New York City, ConsenSys alumni Rebecca Migirov is launching the world's first blockchain-savvy lingerie brand Kala. "We're making ethical, sustainable garments for all genders, sizes and skin tones," Migirov told IBT. "Our ethos from day one is about being as transparent as possible."
The new line of Kala intimate apparel will launch in March 2018, with pre-orders starting in January. Migirov is working to find the right supply chain solutions for her small business. She said one of the ways to improve working conditions for larger brands is to get workers involved with logging information on the blockchain from the factory floor with companies such as the startup Chronicled. "Put the power really in the hands of garment workers," Migirov said. "That also takes manpower to make sure this is really happening on the ground. This isn't a purely tech solution. On the other hand, we have to think about how do we actually incentivize good behavior?"
In addition to launching a new lingerie brand, Migirov is also working on a tokenized registry for brands that rewards ethical production by being transparent to consumers. It's called Holocene. "We're thinking about how do we make it easy for customers to see which brands are ethical?" Migirov asked. "And also give people on the industry side, farmers, textile manufacturers, a place to find partners, which is a problem we ran into at Kala."
Kala will eventually become one of the few lingerie brands to directly accept cryptocurrencies such as bitcoin and ether, although it may take a few months after the launch to set up their cryptocurrency payment system. She is optimistic about the growing number of women in the blockchain community as shoppers, hodlers, developers and entrepreneurs. "I see a lot more women getting involved and women working to get even more women involved." Migirov said. "There is a real interest from the fashion industry...next year we'll see the implementation really start to emerge."
In the meantime, one of the best places you can use regular fiat currency to buy cheap presents for women who love cryptocurrency is probably Etsy. For less than $30 you can get a Game of Thrones t-shirt with the slogan like "I Hodl And I Know Things," decor such as this dogecoin pillow with the meme of a dog in an astronaut costume, or this cute Neo pin with the old school ant mascot from back when the Chinese cryptocurrency was known as Antshares. By this time next year, many blockchain advocates believe there will be a wide variety of blockchain solutions and products throughout the fashion industry.
"The more diverse points of view we have, from the blockchain industry side," Migirov said. "The more interesting our solutions are going to be and the more we can really make a positive impact on the industries that we're working with."
FOR FREE to continue reading
✔️ Unlock the full content of International Business Times UK for free
offer available for a limited time only
✔️ Easily manage your Newsletters subscriptions and save your favourite articles
✔️ No payment method required
Already have an account?
Log in
© Copyright IBTimes 2023. All rights reserved.