What Is Happening In Syria? Russia Asks West To Stop Its 'Geopolitical Engineering' In Middle East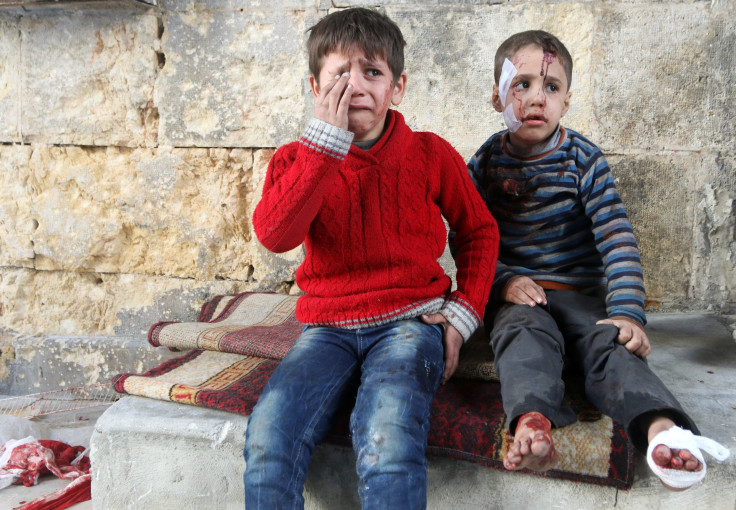 The West must abandon its attempts of "geopolitical engineering" in Syria, Russia's Foreign Minister Sergey Lavrov said in an interview published Wednesday. Lavrov also called for Russia's western and regional allies to respect the "sovereignty and territorial integrity" of the middle-eastern country.
"The Syrian conflict can only be settled by the Syrians themselves. In this regard, we reiterate our calls on our western and regional partners to abandon attempts of geopolitical engineering in this region, respect sovereignty and territorial integrity of the Syrian Arab Republic and work together to help achieve the main goal of life becoming peaceful again in this country," Lavrov reportedly told Italy's Corriere della Sera newspaper.
His comments come at a time when Syrian forces backed by Russia-led airstrikes have ravaged the country, leaving in its wake a battered Aleppo, Syria's largest city and once the war-torn country's industrial hub. The continuous bombardment of rebel-held Aleppo has killed hundreds and displaced thousands.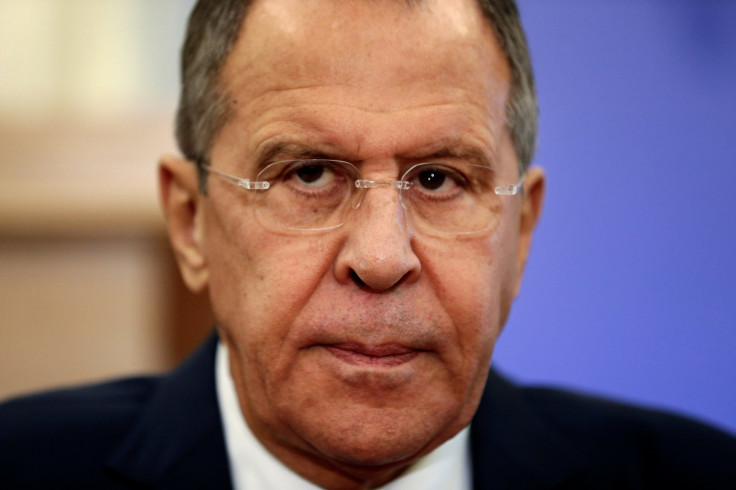 Lavrov continued in his interview that with a new president coming to power in the U.S., Washington will take a more practical approach in its foreign policy. President-elect Donald Trump had said on the campaign trail that his administration will work closely with Russia's President Vladimir Putin.
Putin had called to congratulate Trump on his victory earlier this month and the two spoke briefly about improving U.S.-Russia ties and working together to fight terrorism.
"We hope that the foreign policy team of the new president, which is being formed now, will take practical steps in this direction, and cooperation with it will be constructive," he said. "We are interested in expanding cultural and humanitarian exchanges, contacts between people."
Lavrov is likely to meet with his U.S. counterpart John Kerry on the sidelines of the Rome Mediterranean Dialogues conference in Italy early December, Russia's Deputy Foreign Minister Sergey Ryabkov said Wednesday.
"This meeting is being prepared but the purpose of our minister's visit to Rome is the participation in an international conference on the Middle East problems," Ryabkov reportedly said. "The US secretary of state will also be there. I think that the meeting [between Labrov and Kerry] will take place but its final details are still being coordinated."
Meanwhile, a senior United Nations official urged the Security Council to come together and help Syrians trapped in besieged cities with dwindling food and water supplies and no access to humanitarian aid.
Under-Secretary-General for Humanitarian Affairs and Emergency Relief Coordinator Stephen O'Brien said Wednesday: "For the sake of humanity we call on - we plead - with the parties and those with influence to do everything in their power to protect civilians and enable access to the besieged part of eastern Aleppo before it becomes one giant graveyard."
© Copyright IBTimes 2023. All rights reserved.
FOLLOW MORE IBT NEWS ON THE BELOW CHANNELS