What Is Happening In Syria? UN To Vote On Russia Resolution As Ceasefire Threatens To Unravel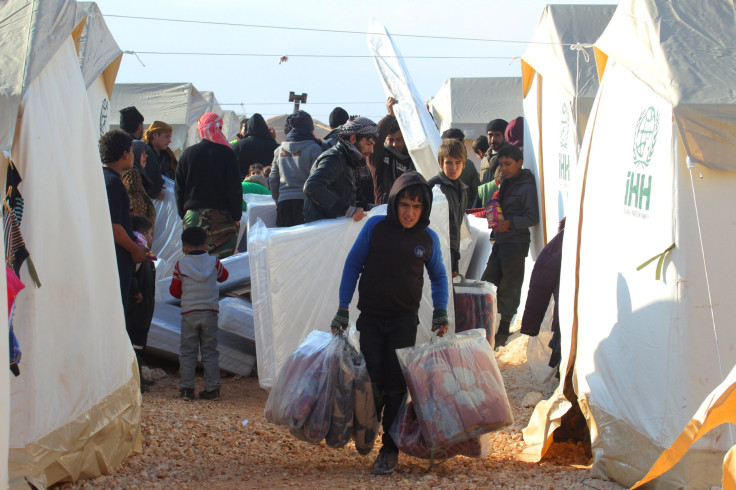 The United Nations Security Council will vote on a Russian resolution Saturday backing the Moscow- and Ankara-brokered ceasefire in Syria. The draft resolution urged "rapid, safe and unhindered" access to deliver humanitarian aid to the millions of Syrians seeking it.
The draft resolution also indicated its support for the upcoming peace talks between the Syrian government and the opposition forces in Kazakhstan's capital Astana calling the January talks "an important part of the Syrian-led political process facilitated by the United Nations."
The Syrian ceasefire, which came into effect Friday, is already threatening to unravel with rebel groups alleging violations on the part of the government.
"Continued violations by the regime and bombardment and attempts to attack areas under the control of the revolutionary factions will make the agreement null and void," a statement signed Saturday by a number of rebel groups reportedly read.
U.K.-based monitoring group, the Syrian Observatory for Human Rights said Saturday that despite ceasefire violations in certain areas, the ceasefire was observed for the most part.
Rebels alleged that forces loyal to Syrian President Bashar Assad were pressing on with their efforts to retake rebel-held area northwest of Damascus. They also claimed that the government and the opposition had signed two different versions of the deal, one of which missed "a number of key and essential points that are non-negotiable."
The rebels did not elaborate on what these essential points were.
The deal, brokered by Assad's allies Russia and Turkey, does not include the Islamic State terrorist group. The Jabhat Fatah al-Sham rebel group, which was once affiliated to al Qaeda, also wasn't part of the deal, the group claimed refusing to recognize the ceasefire.
"We did not negotiate a ceasefire with anyone, the solution is to topple the regime through military," the group wrote in a statement adding that a political solution to end the nearly six-year war would be "a waste of blood and revolution."
The multi-faceted conflict began as a peaceful protest, part of the Arab Spring revolution, in 2011 but quickly descended into civil war, leaving thousands dead and millions displaced. The war also involved international players including the U.S., Russia, Turkey and more, supporting different factions.
© Copyright IBTimes 2022. All rights reserved.
FOLLOW MORE IBT NEWS ON THE BELOW CHANNELS