What Is Insider Trading? Ex-Apple Executive Charged With Trading On 'Nonpublic Information'
In an ironic criminal twist, the senior executive and lawyer responsible for preventing Apple Inc. employees from engaging in banned insider trading has been charged with insider trading by the U.S. Securities and Exchange Commission (SEC).
The SEC lawsuit filed yesterday at the U.S. District Court of New Jersey charged Gene Levoff, former Senior Director of Corporate Law and Corporate Secretary at Apple, with trading on "material nonpublic information about Apple's earnings three times during 2015 and 2016."
Insider trading is the illegal practice of buying and selling stocks by individuals who have access to insider information or "material nonpublic information" about the securities.
Levoff was fired in September 2018. Before this, Levoff was responsible for Apple's compliance with securities laws.
The U.S. Department of Justice later charged Levoff with one count of securities fraud. He's set to appear in court on Feb. 20.
SEC wants Levoff to return all the money he made from his stock purchases and sales, plus interest. Levoff also faces penalties, an injunction, and a ban on becoming a company director or officer for the rest of his life.
The SEC lawsuit also says "Levoff also had a previous history of insider trading, having traded on Apple's material nonpublic information at least three additional times in 2011 and 2012. For the trading in 2015 and 2016, Levoff profited and avoided losses of approximately $382,000."
SEC noted Levoff's executive position at Apple gave him insider access to not-yet-public earnings results and briefings on iPhone sales. The commission also said Levoff, on more than one occasion, disobeyed the company's "blackout" period for stock transactions, selling or buying stock worth tens of millions of dollars.
It further alleges Levoff bought shares and profited when the stock popped after positive earnings reports, and sold to avoid downturns that followed poor results.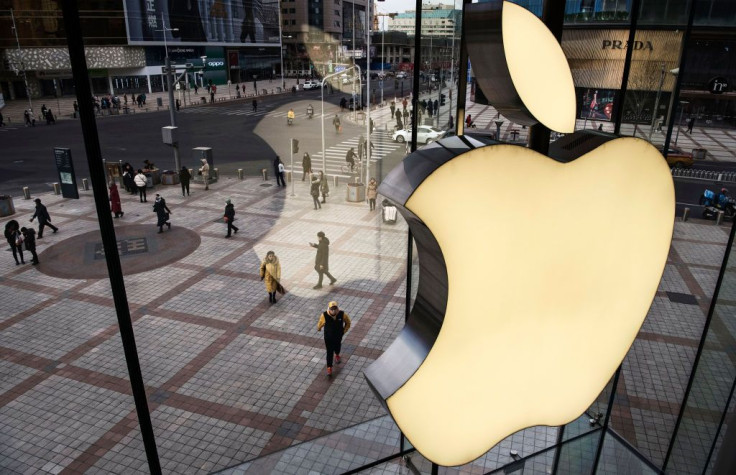 Astoundingly, Levoff took his job as a watchdog to heart. The SEC revealed that while he was still on the job, Levoff on at least three occasions in 2010 and 2011 sent emails to company employees notifying them a blackout period was about to commence, and they were prohibited from trading Apple securities for the duration of the period.
"In fact, Levoff sent two such emails immediately prior to his insider trading in 2011," according to the SEC.
On Feb. 24, 2011, Levoff sent an email to Apple employees explaining a blackout period would begin on March 1, 2011, and remain in effect "until 60 hours after earnings are released in April 2011."
© Copyright IBTimes 2023. All rights reserved.