What Is Up With Latin American Censuses? Chile May Annul 2012 Survey After It Skips 10% Of Population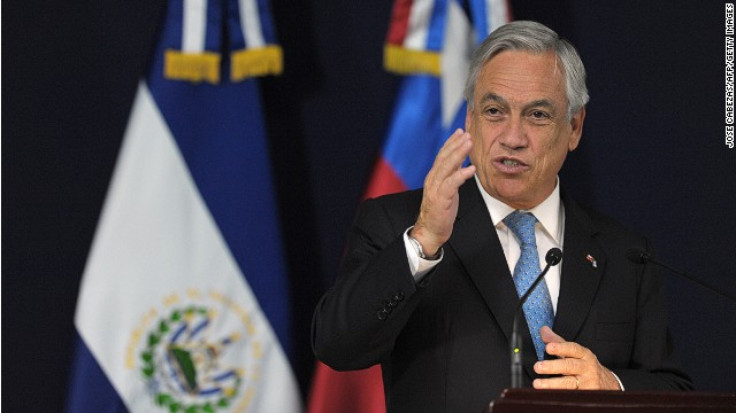 It seems like Latin American countries cannot get their population numbers straight. After Bolivia announced miscounts in their 2012 census on Wednesday, admitting that it failed to account for 300,000 people, now it is Chile's turn to face the possibility of wrong accounting of its population. The Chilean government was advised to annul its 2012 census when it failed to count in a whopping 10 percent of its people.
An external commission pointed out that census takers left more than 1 million people out because they were not at home at the time, or their homes were wrongly labeled as empty. David Bravo, a member of the panel, said to Chilean radio ADN that the census has "very important problems" and it would be advisable to hold another, and shorter, one in 2015.
However, the decision on whether a new census should be carried out lies ultimately with the Chilean Institute of Statistics, which is undergoing its own revolution, since director Francisco Labbé Opazo resigned after being accused of tweaking census numbers.
Interim director Juan Eduardo Coeymans said to Chilean newspaper La Tercera that he would ask international experts for a second opinion, but that he was not anticipating repeating the census.
"If there is no other, less painful, alternative to what the commission recommends, then we will have to do it," he said, pointing out that other organisms might be able to give better guidance in the matter.
Coeymans said that the errors in the census were due to poor planning and lack of time. "Fixing the mistakes would be an enormous amount of work," he admitted. But he emphasized that alternatives should be considered, because repeating the census would mean a high cost "worth taking into account."
Mariana Alcerreca, a former senior officer at the Institute of Statistics, told the BBC that the 2012 census cost about $32 million.
President Sebastián Piñera apologized for the mistakes. "I want every Chilean to know that when I was informed, I felt the same discomfort and annoyance as all of you," he said.
"But our decision was, from day one, to act with total transparency," Piñera added.
He reportedly asked for the resignation of Labbé Opazo.
The Chilean president said that if it was "absolutely necessary" to repeat the census, but the decision was not final. Another option, he said, was to "interview those families that were not included then, so we could complete the census we already have."
With presidential elections planned for November, the census debacle has become a political matter. Presidential candidate Michelle Bachelet said that, should she be elected, she would take the necessary steps for this to be the last mistake.
"I think the important bit here is for a new census to be carried out, and I promise I'll do it if I get elected," Bachelet said, adding that she planned to revise all institutions and make the appropriate changes to ensure a mistake like this would not be repeated.
"Every institution has problems, but they do not pop up in a day. The problems have been lurking for quite some time now," she added.
© Copyright IBTimes 2023. All rights reserved.