What Is Obstetric Fistula? 10 Facts About Female Condition Prevalent In Sub-Saharan Africa, Asia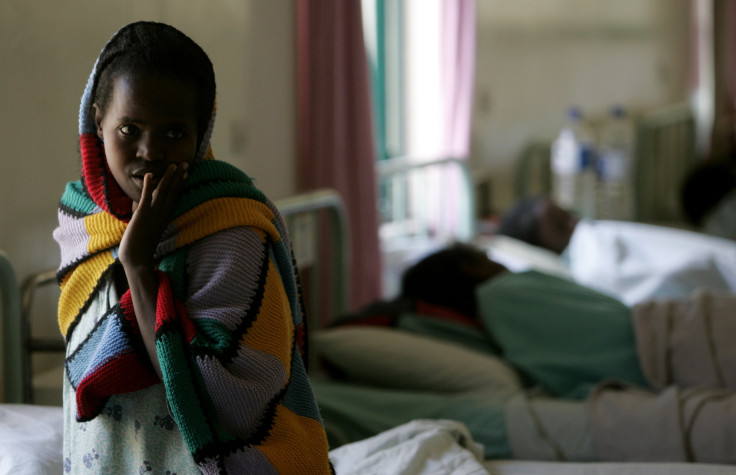 An estimated 2 million women in sub-Saharan Africa, Asia, the Arab region, Latin America and the Caribbean live with obstetric fistula. And yet, the health condition is practically unheard-of in the United States and other Western nations because a fistula is largely preventable with access to timely obstetric care. The United Nations has called on communities worldwide to raise awareness and intensify actions toward ending this harrowing injury, in light of the third annual International Day to End Obstetric Fistula on Saturday, May 23.
"We have a moral obligation, as a global community, to complete the unfinished agenda of eradicating fistula. Together, let us keep our promises to support universal human rights and ensure the health and dignity of women and girls everywhere," United Nations Secretary-General Ban Ki-moon said in a statement this week.
Here are 10 facts to know about obstetric fistula:
1. Obstetric fistula is a hole in the birth canal that occurs when a woman withstands days of obstructed labor. A hole, or a "fistula," develops between a woman's vagina and her bladder or rectum when a baby's head is constantly pushing against her pelvic bone during contractions, which prevents blood flow and causes tissue to die.
2. A woman who survives prolonged, obstructed labor and develops a fistula is constantly leaking urine and sometimes feces. Obstructed labor is one of the major causes of maternal mortality and is linked to obstetric fistula.
3. Obstetric fistula can leave a woman stigmatized by her community. Some women are rejected by their husbands and shunned by their villages because of their foul smell and inability to bear more children. Skin infections, kidney disorders and even death can occur if a fistula is left untreated.
4. Obstetric fistula is treatable with surgery. The average cost for repair surgery plus postoperative care is $450. But most women who have fistulas don't live near a medical center and don't have the means to get there, let alone the money to pay for the surgery. An estimated 80 percent to 95 percent of vaginal fistula can be repaired with surgery.
5. Obstetric fistula is still prevalent in parts of the world because health care systems fail to provide accessible, quality maternal care. Almost all -- 99 percent -- of maternal deaths occur in developing countries. More than half of these deaths occur in sub-Saharan Africa and nearly one-third occur in South Asia. Obstructed labor accounts for up to 6 percent of all maternal deaths.
6. Fistula is rare in developed countries. About 70 percent of fistulas in the United States and United Kingdom occur as a result of pelvic surgery -- not obstructed or prolonged labor. Obstetric fistulas were largely eradicated from the United States by the early 20th century with strides in prenatal care and the use of cesarean section to relieve obstructed labor.
7. The root causes of obstetric fistula are poverty and the low status of women. Malnutrition can prevent a girl's skeleton and pelvis from fully maturing, which makes it more likely she will experience obstructed labor during childbirth and develop a fistula. Babies often die due to prolonged, unsuccessful labor. In some cultures, a woman's status is determined by her ability to provide a husband with multiple children.
8. Obstetric fisula can be largely avoided by delaying the age of first pregnancy. But in developing countries, one in every three girls is married before reaching age 18, and one in nine is married before age 15.
9. Training local health workers is key to eliminating fistula in sub-Saharan Africa and Southeast Asia, where the condition is most prevalent. Surgeons in Western countries usually don't have experience in treating fistula because the condition is so rare in the developed world.
10. Fistula hospitals in developing countries generally rely on donations to run their operations. A donation of $100 can provide one woman with post-surgical nursing care. You can fund one woman's surgery with a donation of $37.50 per month for one year. Change a woman's life by donating to a nonprofit organization:
© Copyright IBTimes 2023. All rights reserved.