What Is Petro? Bitcoin Users In Latin America Seek Financial Freedom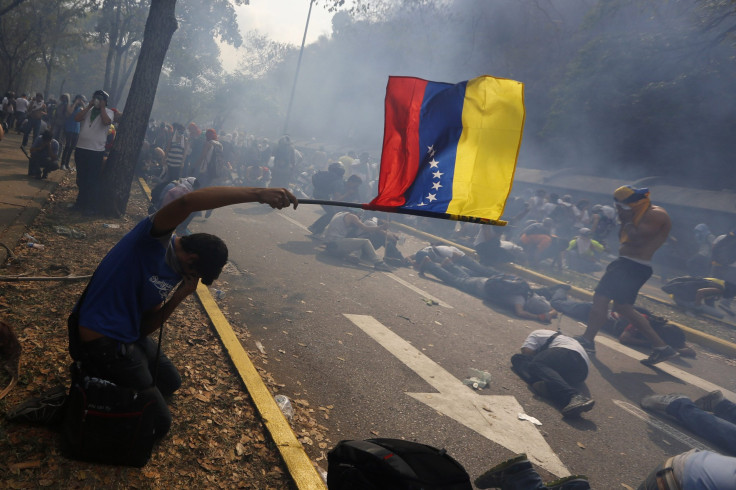 The Venezuelan government may become the first country in the world to launch its own Ethereum-based token with an initial coin offering. Motherboard reported the Petro token pre-sale will kickoff on Feb. 20 with a rough fundraising cap of $5 billion. President Nicolas Maduro is developing a plan for this digital asset to be somehow indirectly connected to national ID cards used by 15 million Venezuelans.
However, Reuters reported the opposition party is still denouncing the cryptocurrency initiative as an "illegal" ploy for the ruling party to get advance payments on prospective oil sales. It's unclear how the theoretically asset-backed Petro tokens will correspond to real oil reserves. "It is not really backed by oil," Eduardo Gómez, a bitcoin veteran and Venezuelan employee at the global cryptocurrency startup Purse, told International Business Times. "The regular Venezuelan won't be able to buy El Petro because the government won't allow them to buy it with bolivars...The high-ranking officials' goal is to enrich themselves with bitcoin."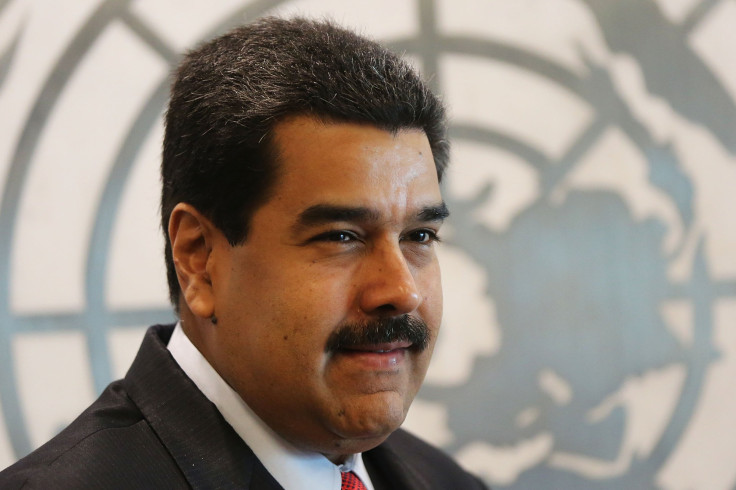 Although Venezuela is a unique case, where economic crisis sparked a trend of mainstream yet clandestine cryptocurrency mining, it is also a microcosm for growing cryptocurrency adoption across developing nations. Latin America, in particular, presents a full array of the pain points that bitcoin was supposedly created to solve. "In Latin America, financial inclusion is very low," Gabriela Andrade, financial markets specialist at the Inter-American Development Bank, told IBT. "There's not high trust for the traditional banking sector."
Blockchain technology isn't a fast solution to Latin America's economic woes. Today, cryptocurrency still has high transaction fees, a steep learning curve, tech industry-centric wealth distribution and expensive hardware products. Forbes reported Venezuela's minimum wage is around $20 a month. "A single bitcoin transaction can cost $10 [in transaction fees ]. So obviously the average Venezuelan cannot use bitcoin," Gomez said. "Due to the fears of many bitcoin users in Venezuela, to get robbed, to get kidnapped, or to get extorted by government officials or corrupt police officers, the bitcoin community in Venezuela is very secretive. Very afraid."
Police are known to seek out and raid private homes or businesses with cryptocurrency hardware. Corrupt officers often monitor the electrical grid, customs and the ports to find people with mining equipment or other types of relevant hardware. Beyond endemic corruption, Andrade pointed to poor internet connectivity as another huge barrier for adoption in Latin America. A low-income family would struggle to save for a hardware wallet, which costs roughly $100 or more, much less a satellite phone and electricity generator to connect to the bitcoin network without Wi-Fi.
On the other hand, wealthy and middle class Venezuelans are already using bitcoin as a primary store of value. Gomez and his girlfriend both earn their salaries in bitcoin, which they use to help support their family spread across Venezuela and Uruguay. "Using crypto to survive means that, since I'm getting paid in bitcoin each month, I have to protect myself against inflation and against currency devaluation," Gomez said. "It means exchanging bitcoin to bolivars each week, having as few bolivars as possible in my bank account."
Like many bitcoin users in Iran and some North American communities of sex workers, Venezuelans often trade cryptocurrency with local cash "dealers." Others use Localbitcoins addresses to swap tokens off-chain and avoid transaction fees. This means exchange platform statistics offer an incomplete reflection of low-income cryptocurrency users worldwide, especially users in developing countries.
Altcoins such as ether, zcash and Dash are slowly gaining mainstream recognition across the region as well. Most Latin American countries have populations that still remember catastrophic inflation or brutal government censorship. Chile's military dictatorship lasted until 1990, Argentina's until 1983. Brazil weathered a crippling banking crisis just thirty years ago and is still trudging uphill towards economic stability. These are just a few examples out of dozens. So phrases like "financial sovereignty" are more than buzzwords for Latin American cryptocurrency users. "Cryptocurrencies in Latin America are especially useful because in many countries down here, the governments tend to restrict access to foreign currencies," Gomez said. "Censorship resistance has value."
Venezuela's Dash community is one of the few that brazenly meet in public and even distribute small amounts of tokens. According to internal reports from Dash Core, the community has contributed more than $109,004 to public events in Venezuela alone. "They broke the taboo," Gomez said. "There has been lots of attendance, like hundreds of people." A Dash representative told IBT their meetups are often overbooked or overflowing. Yet this isn't just happening in Venezuela. From Brazil to Chile, the cryptocurrency community is establishing a public presence for the first time.
"Brazil is the most vibrant fintech ecosystem in the region...it is calculated that around a 1.5 million people are active [cryptocurrency] users," Andrade said. "It's also amazing the quality of Chilean-based or born exchanges. There are at least five that I know...since the market and the industry is quite vibrant there they recently formed a crypto Chile association for everyone working in crypto." Chile is a regional leader in terms of institutional infrastructure. In May 2017, the Santiago Stock Exchange became the first in Latin America to use blockchain technology.
According to MercadoCripto, Chilean cryptocurrency exchanges facilitated more than $1 million in transactions over the past 24 hours. Bitcoin made up just 34 percent of that local market share. Dash is investing heavily in Latin American communities. Reports indicate it spent more than $1,067,717 for educational programming across the region, from Portuguese YouTube shows and podcasts in Brazil to outreach workshops in Mexico and digital Spanish-language channels for the whole region. "The lack of good information in Spanish is a problem," Andrade said. This language barrier can make it harder for average users to avoid scams. Plus, a broader lack of understanding keeps lawmakers from streamlining legal protections. Dozens of cryptocurrency users in Bolivia were arrested in 2017 because this type of technology is viewed as a criminal "pyramid scheme."
Despite these challenges, Latin American cryptocurrency users do more than earn, invest and hodl. They also connect with global retailers for cheaper access to essentials like rice, medicine or sanitary products. "It is hard to access international markets, doing trading or even just doing online shopping. This has been true for the last 10 years all across Latin America," Gomez said. "In Venezuela, Argentina and Colombia, they are able to buy things from Amazon and ship goods down to the country...we have also been seeing people buying groceries and other essential goods...it's been very difficult to buy some things because the government has reduced imports significantly."
Andrade estimated there are around 1,000 fintech startups across the region, out of which around eight percent are related to blockchain technology. However, she said there isn't yet any Latin American equivalent for organizations like the nonprofit Coin Center in Washington D.C., which offers educational materials and lobbies for cryptocurrency regulations that serve the public's best interest. So far, the private sector is spearheading most institutional cooperation with Latin American lawmakers, such as when the Mexican exchange Bitso consulted lawmakers about pending tax legislation.
Latin Americans are too familiar with the dangers of a market crash to trust mere speculation. They need more educational resources to help them disprove stigmas and streamline adoption with lawful use cases. "The types of problems that affect lending to small-to-medium enterprises across the region, at least theoretically, can be tackled with blockchain," Andrade said in reference to banking initiatives her company is helping organize in 2018. "If we find a way to gain trust in this kind of information and how it flows, then we can solve a lot of problems."
FOR FREE to continue reading
✔️ Unlock the full content of International Business Times UK for free
offer available for a limited time only
✔️ Easily manage your Newsletters subscriptions and save your favourite articles
✔️ No payment method required
Already have an account?
Log in
© Copyright IBTimes 2023. All rights reserved.