What Real Madrid, Atlético Transfer Ban Means For Cristiano Ronaldo, Gareth Bale And More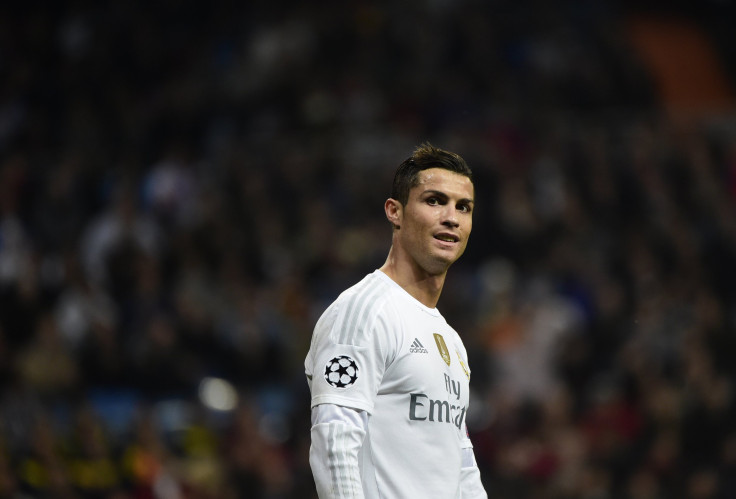 Real Madrid have spent much of the past decade attempting to catch up to their arch rivals Barcelona, but this is surely not what they had in mind. On Thursday, just two weeks after Barcelona's one-year transfer ban came to an end, Real Madrid, and their neighbors Atlético Madrid, were slapped with the same sanction from FIFA.
The punishment, as was the case for Barcelona, relates to the international transfer and registration of players aged under 18.
"The two clubs were found to have violated several provisions concerning the international transfer and first registration of minor players as well as other relevant provisions with regard to the registration and participation of certain players in competitions," read a statement from FIFA.
Both Real and Atlético Madrid will be unable to register players for two transfer windows, although they can still make additions during the current January transfer window period. It means that once this month comes to an end, they will be prevented from registering new players until the summer of 2017.
It represents a massive blow for two clubs that will be aiming to compete for La Liga and Champions League titles over the next 18 months. Yet, as Barcelona have shown, it needn't be a disaster. During Barcelona's transfer ban through 2015, they won five of the six trophies they competed for, including a La Liga, Copa del Rey and Champions League treble.
However, Barcelona were particularly active in the last transfer window before their ban came into effect, making seven signings. And they could also count upon their famed academy to provide a supply of talented young players already steeped in the first team's playing philosophy.
No New Galacticos
Certainly Real Madrid are not a club that has produced a whole lot of first-team regulars through their academy in recent years. Instead, Real Madrid's modus operandi has been spending huge sums to sign the current biggest star in the world. Often that has been the player who has shone brightest at a major tournament, as was the case with Colombia's James Rodríguez after the 2014 World Cup. They may have been expected to do similar in the wake of Euro 2016, with Juventus and France star Paul Pogba a potential arrival.
The ban would also appear to scupper Real Madrid's chances of signing David de Gea. The Bernabeu club had a deal agreed for the Manchester United goalkeeper last summer, with Keylor Navas set to go the other way, only for it to fall through at the last minute. There had been talk that Madrid would go back in for him in the summer, but they could now be faced with the difficult challenge of trying to persuade United to do business this month. It is hard to imagine Manchester United being keen to do Real Madrid any favors.
The ban could also have a major impact on the futures of Cristiano Ronaldo and Gareth Bale. It has been strongly speculated that one of the pair would leave this summer, with Ronaldo strongly linked with Paris Saint-Germain as he prepares to enter the last two years of his contract, and Bale regularly mentioned in connection with a transfer back to the Premier League with Manchester United. Given that Madrid now won't be able to replace either of them with a player such as Eden Hazard, Real Madrid will likely to be keen to hang onto both.
And what of striker Karim Benzema, who is facing a possible five-year jail term if he is found guilty of attempting to blackmail France teammate Mathieu Valbuena? Were he to be made unavailable in the next 18 months, Real Madrid would be unable to replace him.
The transfer ban has long been discussed as a possibility, although its enactment could now encourage both clubs to engage in a shopping spree in the final two weeks of the current transfer window. If that doesn't happen, new coach Zinedine Zidane will have to hope that the young players they signed last summer, including midfielder Marco Asensio and center-back Jesus Vallejo, can quickly emerge into first-team caliber players.
Atletico Well Equipped
Potentially, Atlético Madrid are in a better position to cope with the sanction. The current La Liga leaders signed several impressive young talents last summer, including Luciano Vietto and Yannick Ferreira Carrasco. Already in January they have also welcomed two more players, with Argentina international Matías Kranevitter and fellow defensive midfielder Augusto Fernández . Diego Simeone, who has for several years got Atlético punching above their weight, now has arguably his strongest ever squad.
However, Atlético's ability to deal with the sanction will be heavily contingent on them hanging onto the talent they currently possess. In the past they have been compelled to sell the likes of Radamel Falcao and Diego Costa to clubs that could offer far higher salaries. And there have been strong rumors that France forward Antoine Griezmann will be the next star to leave the Vicente Calderón , while midfielder Koke has long been linked with Barcelona. Doubtless Atlético's resolve to hang onto their key players will now strengthen considerably, given they will not be immediately replaceable.
It is significant to note that the ban prevents the clubs from registering players, but not from signing them. While still under the embargo, Barcelona signed Arda Turan and Aleix Vidal last summer, with both players training with the squad but unable to play in any official matches until the ban came to an end this month. It is more difficult to imagine that situation arising this time around, however. Real Madrid or Atlético Madrid would have to persuade a player to leave their current club in the middle of a season and sit on the sidelines until the following campaign gets underway.
Atletico Madrid have already announced they tend to appeal, while Real Madrid could follow suit. Barcelona were unsuccessful with their appeals to both FIFA and the court of arbitration for sport, yet they were able to delay its implementation, giving them a chance to sign players before it came into effect.
© Copyright IBTimes 2023. All rights reserved.