What Is a State of Emergency? After Istanbul Terror Attack, Turkey Extends Period For 3 More Months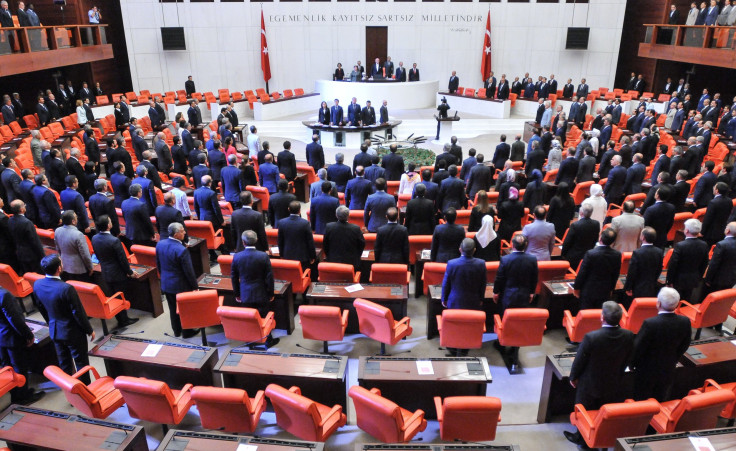 Members of Turkey's parliament voted to extend the country's state of emergency by an additional three months on Tuesday right before the upcoming expiration later this month.
The state of emergency was initially put into effect following the July 15 failed coup against President Recep Tayyip Erdogan and had already been previously extended until Jan. 19.
Several terrorist attacks have hit Turkey the past month, including the assassination of Russia's ambassador to Turkey at an art exhibit in Ankara. Less than two weeks later, an armed gunman opened fire in an Istanbul nightclub on New Year's Eve, killing at least 39 people and wounding 69 others.
A governing body can declare a state of emergency during a time period of national danger, in which normal constitutional procedures are tabled to reestablish order. In Turkey's case, the constitution stipulates that a state of emergency can be declared for up to six months with the possibility of an extension, Turkish media outlet Anadolu Agency reported.
Deputy Prime Minister Numan Kurtulmus announced the decision to extend the state of emergency on Tuesday following parliament's approval and cited the need to continue uprooting the presence of Fetullah Terrorist Organization (FETO) in Turkish institutions as its reasoning.
Turkey's government blames FETO, a terrorist organization headed by Islamic preacher Fethullah Gulen, for arranging the failed coup where 240 people were killed and upwards of 2,200 wounded.
"The clearance of FETO elements from the state has not yet been completed," Kurtulmus said. "We need the application of the state of emergency until the end of the clearing of FETO and all terror groups in state."
The country's state of emergency has raised concerns in the EU because many believe the special powers granted to the government have been exploited to weed out "Erdogan critics," France24 reported.
Some of these special powers include allowing the governing body to discharge state employees, as well as increasing the time someone can be held in jail without being charged.
Erdogan issued a statement on Sunday regarding the NYE attack, stating that "Turkey will stand together and not give passage to dirty games of terrorists."
© Copyright IBTimes 2023. All rights reserved.