What We Don't Know About The Ottawa Shootings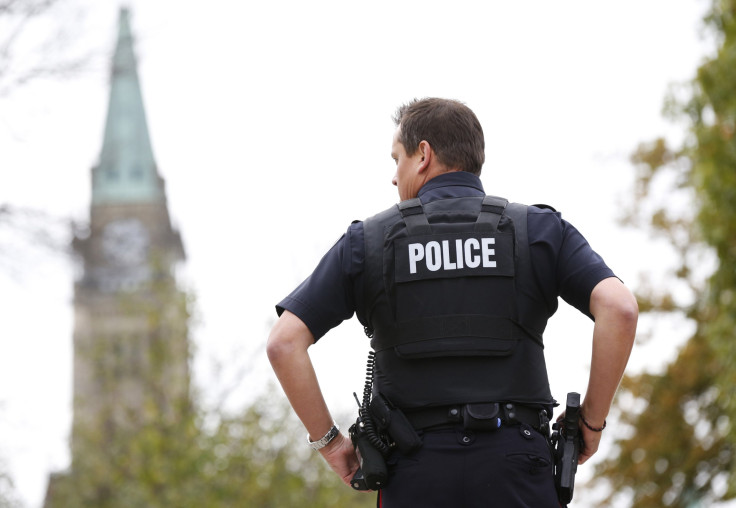 The Canadian capital Ottawa went on lockdown Wednesday after three shooting incidents in and around Parliament Hill, the country's federal government headquarters. A gunman shot and fatally wounded a solider at a war memorial around 10 a.m. ET and then, chased by police, entered Canada's capital government buildings and fired at least 30 shots, according to witnesses.
Police shot and killed the suspect, identified as Michael Zehaf-Bibeau, 32. But hours later, more shots were fired near a mall less than a mile away. More than one person was involved in the shootings, Ottawa Police Constable Chuck Benoit told CNN.
More details are forthcoming. Here's what we still don't know:
Although Benoit confirmed police have more than one suspect, the whereabouts of the other assailant or assailants are unknown.

As President Obama told reporters Wednesday: "We don't yet have all the information about what motivated the shooting. We don't yet have all the information about whether this was part of a broader network, or plan, or whether this was an individual, or series of individuals, who decided to take these actions."

Ottawa Hospital said two of the patients it received from the Parliament Hill incident were in stable condition. The third patient the hospital received was the soldier who died from gunshot wounds. One victim was shot in the leg inside the parliament building, and one victim is reportedly a security guard at the building. It's not yet clear if there are more injuries.
By 3:30 p.m. ET, bus service in downtown Ottawa had begun resuming to regular routes. Government employees remained in lockdown at that time, local newspaper Ottawa Citizen reported.
President Obama spoke by phone with Harper to condemn the attacks, the White House said.
Obama "offered any assistance Canada needed in responding to these attacks," according to a White House statement. "Prime Minister Harper thanked the President and the two leaders discussed the assault and agreed to continue coordination between our governments moving forward."
The shooting incidents come a day after Canada raised its terrorist attack level from "low" to "medium." On Monday, a Quebec man that had been monitored by the police for trying to reach Turkey and join Islamic State fighters killed two Canadian soldiers in a hit-and-run attack.
© Copyright IBTimes 2023. All rights reserved.
FOLLOW MORE IBT NEWS ON THE BELOW CHANNELS