What Will The Apple Car Look Like? Jony Ive's Taste For Bentleys And Aston Martins Could Influence Design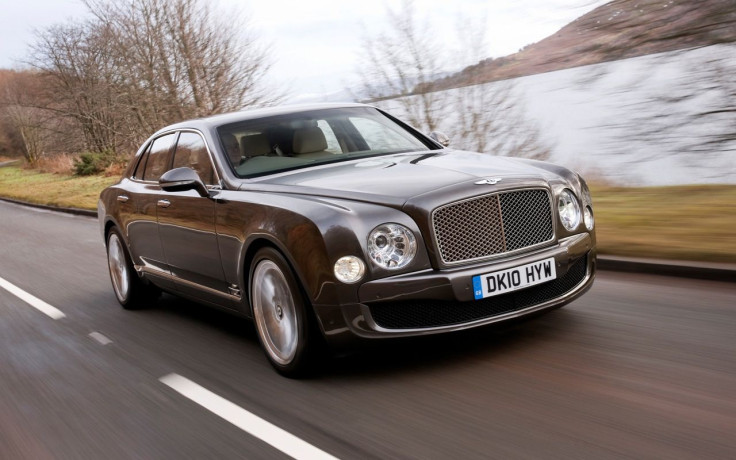 LONDON -- Jony Ive loves cars. He owns some of the most iconic cars on the road today. With his Orange Fiat 500, Frogeye Austin-Healey Sprite, Bentley Mulsanne and Aston Martin Vanquish, it's clear Ive's taste in cars has little to do with miles per gallon and everything to do with looks.
As Ive will almost certainly oversee the design of Apple's first ever car, his taste is important. Just as the industrial-design sensibilities of Dieter Rams influenced the look of the iPhone, iPad and MacBook, Ive's taste in cars is sure to influence a product that could take the world's most valuable company to a whole new level.
In a rare and in-depth profile of Ive published by the New Yorker earlier this year, reporter Ian Parker recounted the following conversation, which took place in the back of Ive's Bentley Mulsanne, a car Parker describes as fit for a head of state.
There are some shocking cars on the road," Ive said. "One person's car is another person's scenery." To his right was a silver sedan with a jutting lower lip. Ive said, quietly, "For example." As the disgraced car fell behind, I asked Ive to critique its design: "It is baffling, isn't it? It's just nothing, isn't it? It's just insipid."
The car in question was a Toyota Echo. It would be interesting to see what Ive thinks of Google's car.
Every day there are rumors and reports of another technology company looking to get into the automotive market. Google, which has been developing its self-driving car for many years, is at the forefront of this push, but its car is more about the technology than design. We simply cannot imagine Apple producing a car that looks anything like Google's car.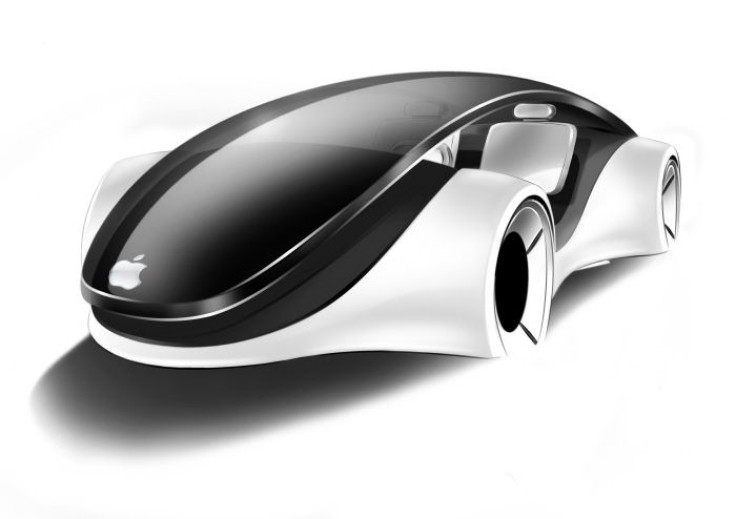 Apple is reportedly preparing to launch its car as early as 2019, under the codename Project Titan. The project received the green light from Tim Cook in early 2014 and reports suggest Apple will initially launch an electric car and then an autonomous vehicle at a later date.
Apple Philosophy
So what will Apple's car look like? By talking to the people in the industry and those who know Ive and his work, IBT gleaned some idea.
"If you look at the Apple philosophy of less is more, then apply that to a car then you would have an Apple product," said Chris Longmore, founder if U.K.-based automotive design consultancy Drive. Longmore, who has worked with Ford, Nissan and Rolls Royce who believes it is a huge benefit for Apple to be starting with a blank sheet of paper. "If you take the iPhone and move into different areas, because the building blocks would be common throughout that, the DNA would be common across all the products and that's how they should be looking to do it," he said.
That too is the view of Ive's former boss, Martin Darbyshire, CEO and founder of London-based design company Tangerine, who worked with Ive for 18 months before he moved to Apple.
"Sometimes coming at something with a fresh perspective is fundamental to finding something new and developing a paradigm shift. Of all the design teams in the world one would expect Apple to do something interesting and different," Darbyshire told International Business Times.
Creative Soul
Since the death of Steve Jobs in 2011, Jony Ive's position at the company has become even more important with his former boss at Apple Robert Brunner saying: "Jony has assumed the creative soul of the company."
If that is true then every stitch in the upholstery of the seats of the Apple car (though who's to say it will even have seats) and every nut and bolt which holds the car together will have been designed and redesigned, and before anything is finalized it will have been approved by Ive's meticulous eye.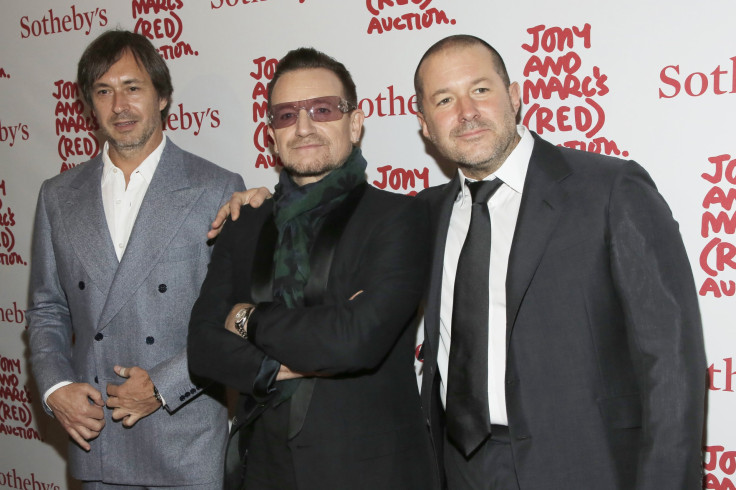 The motor industry is going through a seismic change as it edges closer to autonomous vehicles, and electric powered vehicles come commonplace. This change means that more than ever the user experience will become a key component of how cars are judged.
The appeal of an iPhone or iPad is not solely down to the industrial design of product, but is equally down to the experience of using it. The tight integration of software and hardware is key to making it an intuitive and rewarding experience -- and that will be even more important in the design of a car.
"I think for the car, [the user experience] is the opportunity that people are only beginning to dig into," Darbyshire said. His company Tangerine has been working with Toyota on its in-car user experience and he describes the changes coming in the car industry as "very fundamental. All sorts of things will be behaving very differently."
Ive has taken full control for the look and feel of Apple's software as well as its hardware and given his dominant position in the company, it is likely that he will be doing the same thing for Apple's car.
A Little Bit Bling
Ive's design aesthetic has been described variously as old-school, traditional, emotionally warm modernism, and a little bit bling and if you look through the list of cars he has owned, his taste certainly tends towards the opulent classic rather than modern. Whether this translates directly to the Apple car remains to be seen, but he could use just a single aspects of any of these cars and integrate it into his car.
Designing a car seems like a very different process to designing a smartphone, but both Longmore and Darbyshire agree that the essential skills need to do it are the same. Darbyshire calls Ive "simply one of the best designers he has ever known" adding: "The skills he deploys don't become exclusive to a market sector."
"I don't think it takes a different skill set and Apple will be getting the right people involved, but to get the skill set together to engineer a car is certainly all available," Longmore said. Of course Ive will not be able to design the car alone and as is the case with everything at Apple, collaboration with the rest of the design team will be key.
Marc Newson
Central to this is likely to be Apple's London-based designer Marc Newson, who shares with Ive a passion for cars and an obsession with detail. The pair visit Goodwood Festival of Speed in the south of England each year to see vintage sports cars displayed and raced. Newson has one up on Ive in the car design business, having produced a concept car for Ford as well as designing the interion of a jumbo jet for Australian airlinr Quantas, experience which could obviously transfer to designing the interior of a car.
Indeed Newson's concept design for Ford, which never went past the initial stage, sounds like something which could work as the car of the fiuture which Apple is building. The Newson-model Ford would have had revolving seats, a dashboard that rose and lowered, and a trunk that slid out like a drawer, according to a Vanity Fair profile of the pair.
The designer is also an avid collector of cars, counting a 1950s Ferrari, a 1959 Aston Martin and a yellow 1969 Lamborghini among his collection.
Julan Hönig, who used to design Lamborghinis and has been at Apple for almost six years is also likely to play a key role in the design process given his background. Apple has been making some high-profile appointments to its top secret project, which is headed up by former Ford executive Steve Zadesky, attracting personnel from within the industry, including what could be one of its biggest rivals Tesla. However Ive is likely to keep his design team limited given the sensitive nature of the project and surround himself only with the people he trusts implicitly.
Apple launched its Think Different campaign almost 20 years ago and at the time Ive took it as a reminder of the importance of "not being apologetic, not defining a way of being in response to what Dell just did." Today, Ive may be again considering that campaign, not in relation to Dell this time, but in response to what Ford, Toyota of Chrysler just did.
Designing something interesting and different is a relatively easy thing to accomplish from a design perspective, but taking that idea and applying it to something commercially successful is an entirely different matter.
"Can they produce something compelling, distinctive, with a good brand that offers something meaningful, then I would have thought the answer to that question would have to be yes," Darbyshire said before adding: "To produce something that is a commercial success is a totally different matter. People have tremendous allegiance to different brands, different nationalities."
© Copyright IBTimes 2022. All rights reserved.
FOLLOW MORE IBT NEWS ON THE BELOW CHANNELS