What Will The End Of The Pandemic Look Like? Experts Give Assessments
Medical experts are already contemplating what the world will look like when the COVID-19 pandemic comes to an end, even as the highly infectious Omicron variant continues to spread.
As the Omicron variant pushes cases of the virus to record levels around the world, experts maintain that COVID-19 will not go away, but rather people will have to learn to live with the coronavirus, the Associated Press reported.
Dr. Albert Ko, an infectious disease specialist at the Yale School of Public Health, told the AP, "Certainly COVID will be with us forever. We're never going to be able to eradicate or eliminate COVID, so we have to identify our goals."
But there will come a time when the pandemic turns into an endemic, and the World Health Organization will deem the pandemic has ended based on the reduction of COVID cases, hospitalizations and deaths.
However, how to get to this level globally and when the WHO will make this announcement remains uncertain, especially as COVID cases remain on the rise.
Infectious disease experts, such as Stephen Kissler from the Harvard T.H. Chan School of Public Health, told the AP that an endemic period is reached when there is "some sort of acceptable steady state" to deal with COVID-19.
While Kissler said we are not there yet, he does think "we will reach a point where SARS-CoV-2 is endemic much like flu is endemic."
Reaching a COVID endemic would mean there would be less of a risk of illness and death, keeping in mind that COVID-19 has killed 800,000 Americans since it started two years ago, while the flu kills between 12,000 and 52,000 a year, the AP reported.
The U.S. may be progressing to a sense of normalcy as the Centers for Disease Control and Prevention has rolled back its COVID isolation guidelines to five days, as the Omicron symptoms are milder and contagion starts earlier than other variants of the virus. Also, vaccines and boosters are now available.
Immunologist Ali Ellebedy at Washington University in St. Louis told the news outlet he hopes the body will get better at fighting the virus based on the immune system's ability to remember germs it has seen before.
"We are not the same population that we were in December of 2019," he told the news outlet. "It's different ground now," adding that he foresees a day when someone gets a COVID infection, stays home for two or three days and moves on. "That hopefully will be the endgame," he added.
There have been more than 290.2 million COVID-19 cases and over 5.4 million deaths from the virus worldwide, according to data from Johns Hopkins University.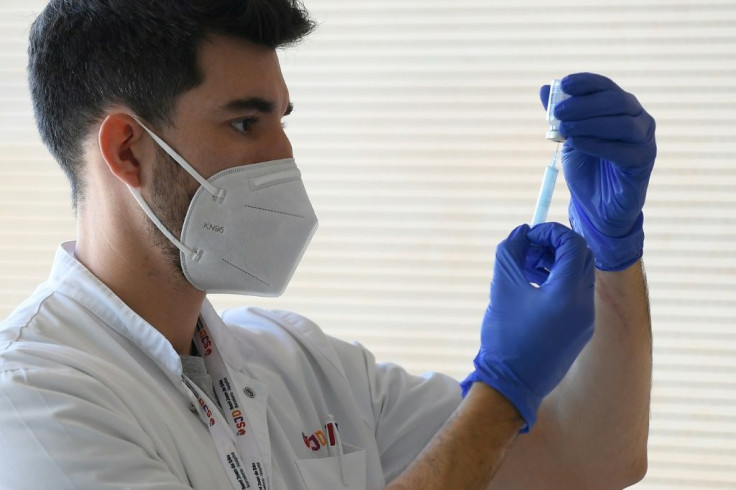 © Copyright IBTimes 2022. All rights reserved.
FOLLOW MORE IBT NEWS ON THE BELOW CHANNELS