When Is March Madness 2021? Dates, TV Schedule, Times For NCAA Tournament
The programming schedule of this year's NCAA Tournament has been released, and college basketball's marquee event is going to be a little different. Not only will the entirety of March Madness 2021 take place in Indiana, but the pattern of dates has changed, as well.
The tournament officially starts with the NCAA First Four on Thursday, March 18 at Indiana University's Simon Skjodt Assembly Hall and Purdue University's Mackey Arena.
The entire round will be played in one day with TV coverage starting at 4 p.m. ET. TBS and truTV will broadcast the games.
In previous years, the First Four games were split between Tuesday and Wednesday of the tournament's first week.
With the field cut to 64 teams, the First Round will be played Friday, March 19 and Saturday, March 20. On Sunday, March 21 and Monday, March 22, the 32 surviving teams will play in the Second Round.
TBS, CBS, TNT and truTV will carry the First and Second Round games. Coverage starts at 12 p.m. ET each day.
In addition to the First Four venues, Bankers Life Fieldhouse, Hinkle Fieldhouse, Indiana Farmers Coliseum and Lucas Oil Stadium will host First Round Games. The latter four arenas will be the sites of the Second Round matchups.
Traditionally, the first two rounds have been played from Thursday-Sunday.
The eight Sweet Sixteen games are scheduled for Saturday, March 27 and Sunday, March 28 at Bankers Life Fieldhouse and Hinkle Fieldhouse. CBS will broadcast a pair of afternoon games each day, starting at 2 p.m. ET Saturday and 1 p.m. ET Sunday. TBS will air two games on both nights, starting at 7 p.m. ET.
CBS has the first half of Elite Eight games Monday, March 29, starting at 7 p.m. ET. The Elite Eight concludes Tuesday, March 30 on TBS with games starting at 6 p.m. ET.
The Elite Eight used to end on a Sunday night.
The Finals Four and national championship game will both air on CBS. The Final Four is scheduled for Saturday, April 3 at 5 p.m. ET. The title will be decided Monday, April 5 at 9 p.m. ET.
Lucas Oil Stadium will host the Elite Eight, Final Four and national title game.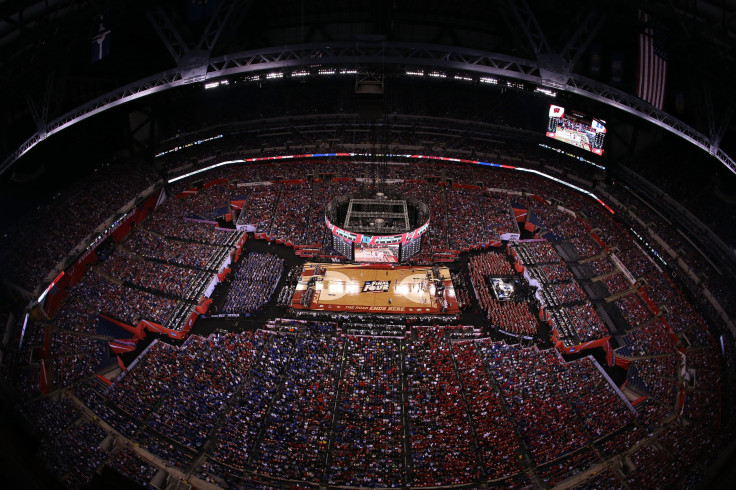 © Copyright IBTimes 2023. All rights reserved.