When Will ISIS Be Defeated? Russia Airstrikes, US Raids Target Islamic State In Syria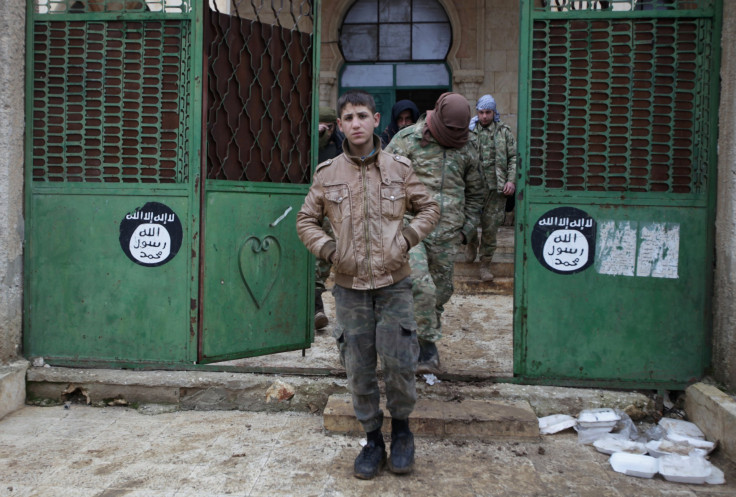 U.S. officials announced Monday that special forces conducted an operation in eastern Syria to capture leaders of the Islamic State group, also known as ISIS, as Russian airstrikes bolstered a Turkish offensive to capture territory held by the jihadist militants in the country's northwest.
An elite group of U.S. soldiers landed Sunday by helicopter north of the city of Deir al-Zour, contested between ISIS and the Syrian army, and remained about an hour and a half before departing with ISIS prisoners and bodies, according to local media. The operation focused on a vehicle believed to be carrying members of ISIS' leadership, however, Pentagon officials declined to say who exactly was targeted, but at least 25 ISIS fighters were reportedly killed without any U.S. casualties, according to Syrian Observatory for Human Rights, a U.K.-based organization with ties to the Syrian opposition.
The Pentagon's statement followed a week of Russian airstrikes near the northwestern city of Al Bab, captured by ISIS militants in 2013. The campaign backed a ground offensive by Turkish-sponsored Syrian rebels and marked the first instance of Moscow's support for Turkey's "Operation Euphrates Shield" launched in August. Russia, who supports Syrian President Bashar Assad, has in the past opposed Turkey's intervention on behalf of opposition forces in the conflict. After the Russian-backed Syrian army was able last month to recapture Aleppo, Syria's former commercial capital and largest city, from rebels, Turkey has coordinated with Russia in an effort to wipe out their mutual enemy, ISIS, and secure a peaceful resolution to the more than five-year conflict.
The U.S. has also provided limited support to Syrian rebels in the wake of their 2011 uprising against the government, however, the rise of Islamist groups such as ISIS and the Al Qaeda-affiliated Nusra Front, now known as Jabhat Fatah al-Sham, within rebel ranks caused Washington to scale back its backing of the Syrian opposition. In neighboring Iraq, U.S. forces are assisting local forces in driving ISIS out of the strategic city of Mosul.
ISIS, originally known as the Islamic State of Iraq and Syria, has suffered a series of major setbacks since taking vast swathes of territory in the two nations in recent years. The militant Sunni group formed out of an ultraconservative branch of Al Qaeda in Iraq and is currently headed by self-proclaimed caliph Abu Bakr al-Baghdadi. The group has claimed responsibility for major terror attacks around the world and hosts supporters from various nationalities, however, airstrikes by Russia and the U.S. in addition to ground offensives by Iraqi forces, the Syrian army and various militias opposed to the group have severely impacted the militant's grasp in the region.
© Copyright IBTimes 2022. All rights reserved.
FOLLOW MORE IBT NEWS ON THE BELOW CHANNELS