When Will The Pandemic End? Expert Says It's Only The Beginning
With the world well over a year into the coronavirus pandemic, one disease expert believes we are closer to the beginning of the crisis than we are to the end of it.
U.S. epidemiologist Dr. Larry Brilliant made the proclamation on CNBC's "Street Signs," telling the news outlet that "I think we're closer to the beginning than we are to the end [of the pandemic], and that's not because the variant that we're looking at right now is going to last that long."
Brilliant, who was a medical officer with the World Health Organization's smallpox eradication program, reasoned that only 15% of the world's population is vaccinated, and only about 100 countries have vaccinated 5% of their populations.
"Unless we vaccinate everyone in 200-plus countries, there will still be new variants," he told "Street Signs."
Brilliant is known for warning of a possible pandemic back in 2006 and has predicted that the coronavirus could become a "forever virus" much like influenza is, according to The Independent. But his latest warning goes further, as he told CNBC the Delta variant "may be the most contagious virus."
The Delta variant, which was first identified in India last fall, accounts for 93% of all new COVID cases in the U.S., according to the Centers for Disease Control and Prevention (CDC).
The Delta strain has been detected in all 50 states of the country and is causing COVID cases to skyrocket across the U.S., pushing hospitals to the brink as an average of 100,000 new COVID infections are reported daily in the nation.
Brilliant, who is now the founder and CEO of a pandemic response consultancy Pandefense Advisory, told "Street Signs" that the Delta variant may not be the last strain that will be seen of the coronavirus, suggesting that a low probability "super variant" could be on the horizon.
"It's such a catastrophic event should it occur, we have to do everything possible to prevent it. And that means get everyone vaccinated — not just in your neighborhood, not just in your family, not just in your country, but all over the world," he added.
To date, more than 166.8 million people have been fully vaccinated against COVID-19 in the U.S., accounting for 50.3% of the country's population, according to the CDC.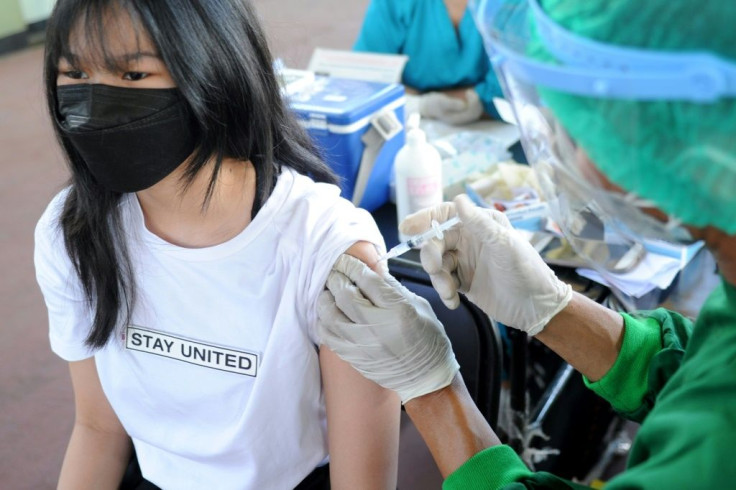 © Copyright IBTimes 2023. All rights reserved.