Why The Flu Season Never Seemed To Happen In 2021
With the COVID pandemic taking hold across the country, the flu seems to have slipped through the cracks, becoming literally nonexistent.
But health experts have answers for why the flu season is at such a low level this year.
"This is the lowest flu season we've had on record," Lynnette Brammer, head of the Domestic Influenza Surveillance team at the Centers for Disease Control and Prevention, told the Associated Press, according to the agency's 25-year-old surveillance system.
Health officials told the AP that because the public is wearing masks, observing higher sanitation, and increase their health precautions during the pandemic, they are also preventing the spread of the flu.
Back in August, the medical experts warned that a "twindemic" could occur with COVID and the flu taking hold at the same time, causing a surge of both illnesses among the public.
While the "twindemic" hasn't occurred as they predicted, scientists believe it might also be because the symptoms of COVID overwhelmed the common flu this winter, becoming the stronger virus that takes hold, the AP reported.
Scientists are unsure of how the process works, but they have seen some strains of the flu overtake others in the past and suspect that the same pattern is occurring with COVID, Dr. Arnold Monto, a flu expert at the University of Michigan explained to the news outlet.
The administration of the flu vaccine is also thought to be contributing to the reduction of the flu, with more than 190 million doses of the shot doled out for the season, according to the CDC.
In addition, fewer people are traveling during the pandemic. Air travel levels were down 40% in 2020 compared to a year earlier, a report from the Department of Transportation indicated.
The flu typically causes as many as 50,000 to 60,000 deaths a year, the AP said. In contrast to the 500,000 COVID-19 deaths that have occurred since the pandemic has started in the U.S, according to Johns Hopkins University.
There traditionally are 600,000 to 800,000 flu hospitalizations in the U.S. each year, which Dr. Nate Mick, the head of the emergency department at the Maine Medical Center in Portland told AP News, "I have seen zero documented flu cases this winter."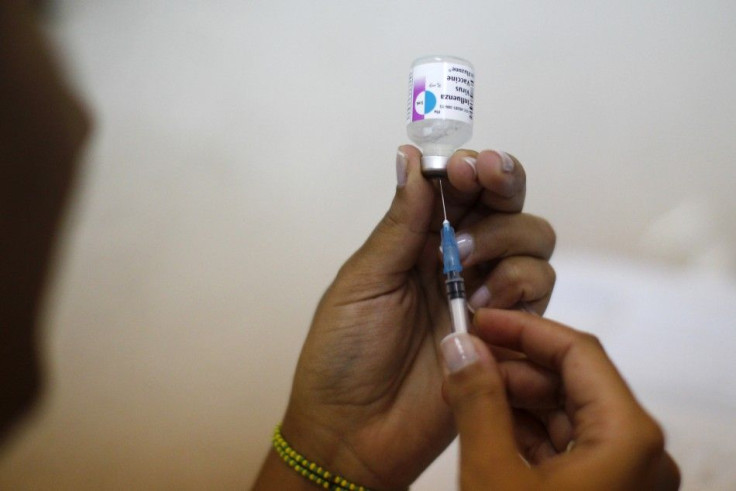 © Copyright IBTimes 2023. All rights reserved.