Where Is Jack Ma? Chinese Tech Titan Missing Since Controversial October Speech
KEY POINTS
Jack Ma failed to appear as judge at the final of a TV show he created
Ma has not been seen in public since an Oct. 24 speech criticizing Chinese regulators
Real estate tycoon Ren Zhiqiang was sent to prison last year on corruption charges after criticizing President Xi Jinping
Jack Ma, the high-profile Chinese billionaire and tech titan, seems to be missing.
Speculation about the fate of the Ant Group chairman started after he failed to appear as a judge in the final of an African talent show in November. He was replaced as a judge in the final of Africa's Business Heroes and his photograph was removed from the judging web page, the Financial Times reported.
Ma has not made any public appearances since he made a speech mauling Chinese financial regulators at a presentation in Shanghai late in October. His last tweet was on Oct. 10.
The FT report quoted a spokesperson for Alibaba as saying Ma could not be on the finale judge panel because of a "schedule conflict." He was replaced by Lucy Peng, an Alibaba executive.
Ma's fall from grace in Beijing followed the scathing speech he delivered Oct. 24 criticizing China's "pawnshop" financial regulators and banks and called for reform. The speech seemed to have angered Chinese president Xi Jinping, reports said. Retribution was swift.
Chinese regulators halted the IPO of Ma's Ant Group, which was valued at a whopping $37 billion, in November although it had been given the go-ahead earlier. The Wall Street Journal reported that the Chinese President personally made the decision to halt the IPO.
After Chinese regulators summoned Ant Group executives, Ma offered to salvage his financial tech firm in a deal that would put him in the hands of regulators, the WSJ reported last month. The paper said Chinese officials are yet to decide on Ma's offer.
Ma's troubles mounted on Dec. 24 when regulators announced an anti-monopoly probe into Alibaba, the tech giant he founded, and told the Ant Group to restructure its operations.
Ma is not the first tycoon to fall foul of the communist party leadership in Beijing. Early last year, Ren Zhiqiang, a Chinese real-estate tycoon known as "The Cannon" disappeared from public view after criticizing Xi in an essay over the country's coronavirus response. In September, news reports said he had been handed an 18 year prison sentence on charges of corruption.
Ren was no mere tycoon. He is the son of a ministry official and had close ties with senior party leaders. But that did not prevent Xi, who is seen as intolerant to criticism of his rule and also of big private businesses that have amassed capital and influence, from sending him off to prison.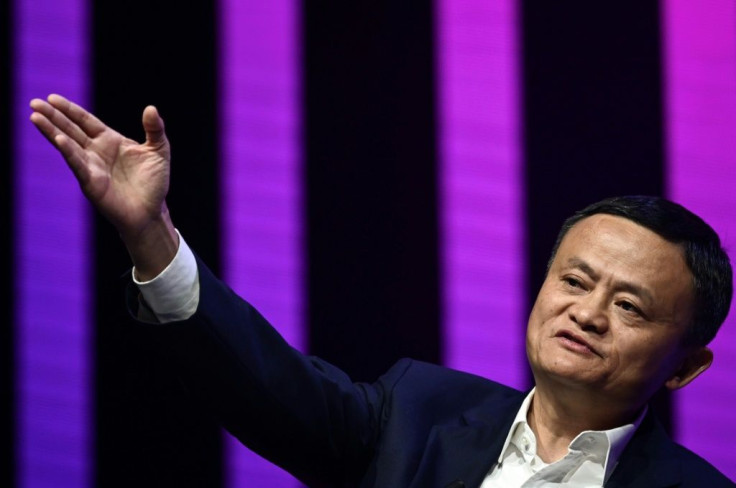 © Copyright IBTimes 2022. All rights reserved.
FOLLOW MORE IBT NEWS ON THE BELOW CHANNELS