Which Team Is Next For Martin Brodeur?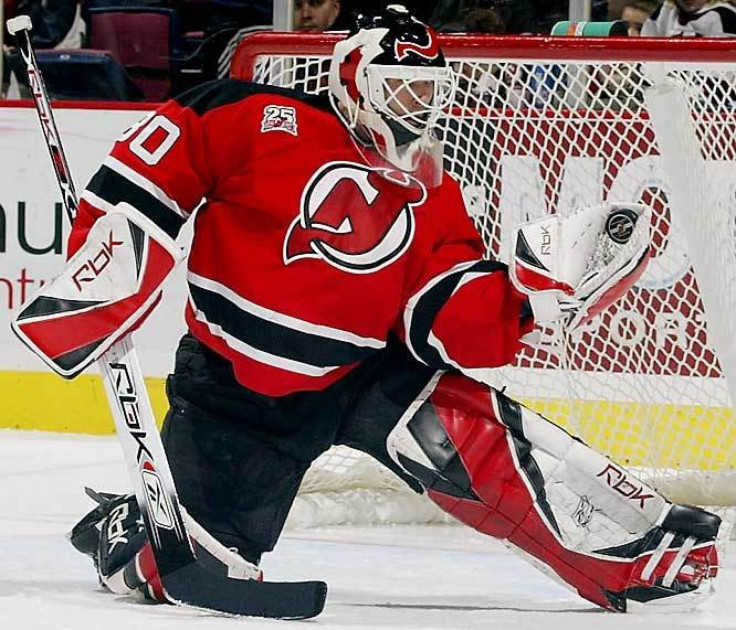 The same offseason that saw future Hall of Fame defenseman Nicklas Lidstrom retire after a 20-year career spent entirely with the Detroit Red Wings could be the same one when Martin Brodeur signs with a different team after a Hall of Fame career with the New Jersey Devils.
The goaltender could head into unrestricted free agency after making $5.2 million each of the past six seasons. He played his first game for the Devils during the 1991-92 season.
TSN's Darren Dreger first reported that Brodeur hired agent Pat Brisson and has had limited contract discussions with Devils. Could still sign before Sunday, but leaning now toward open market.
Devils president and general manager Lou Lamoriello stated his intent to keep Brodeur in a Devils uniform.
Marty will be a Devil as long as he wants to be, Lamoriello said. I don't think there's ever something he and I have trouble with. I don't want to see him put on any other uniform. I don't think he wants to.
It'd be bizarre for hockey fans to see Brodeur in any uniform other than black and red and at first it seems unlikely. There is a chance, though, that the 40-year old could finish his career with another team. Brodeur's play has been up and down over the past few seasons but his performance in the players led the Devils to the Stanley Cup Finals.
There are reasons he'd want to leave, even after such a nice playoff run. The team has the talent that wasn't expected to even make it to the playoffs last season. With team captain Zach Parise potentially leaving via free agency, last season was probably Brodeur's last chance to win it all as a Devil.
The financial situation in New Jersey is also up in the air. Team owner Jeff Vanderbeek is desperately seeking a buyer for the franchise with a certain stipulation; they must be willing to take on upwards of $80 million in defaulted loan payments. There aren't many teams in any sport that are able to keep big name free agents with constant threat of bankruptcy looming and unstable ownership.
There's certainly a market for him. Brodeur certainly won't command a 6 year $35 million contract from any GM with a brain but he's still a serviceable player who could mentor a young goalie or be the backup that puts a team over the edge.
His stats last season are closest perhaps to Kari Lehtonen but while Lehtonen is known for his injury history, Broduer is best known for winning. Last year Lehtonen made $4.25 million in the third and final year of a deal where he cost Dallas a $3.55 million cap hit. Brodeur is easily worth $3 million to a team if he'd be willing to accept a one year deal and play a lesser role than he's used to.
The possibilities, while not endless, are far from few. Brodeur has a great reputation around the league and any GM that wouldn't want his playoff experience in the locker room would be pulling a Scott Howson.
The Toronto Maple Leafs seem to be in on every conversation whether it be a free agent signing or trade, young or old. The Leafs need a lot of help, especially in net. Brodeur could be attracted to the franchise's tradition but it's difficult to imagine him signing there and spending his twilight years in the game being badgered by reporters and probably finishing outside the playoff picture.
Tampa Bay makes sense, they have cap space and tons of talent but have struggled when they face the top teams in the east (none of which, unfortunately for Marty, need much help in net). GM Steve Yzerman is no doubt familiar with what he'd be getting in Brodeur, although the team just acquired Anders Lindback from Nashville. Broduer could be a good mentor for the goalie of the future there and chip in well enough to push the team to a low playoff seed.
Chicago and San Jose would make the most sense. Both teams have experienced cores, inconsistent goalies, and just enough cap space to fit in the old timer. He could bring the Blackhawks back to the promise land or be the final push for the choke artist Sharks.
While one future Hall of Famer is getting used to retirement, the other could be gearing up for one last run.
© Copyright IBTimes 2023. All rights reserved.
FOLLOW MORE IBT NEWS ON THE BELOW CHANNELS