Which U.S. Presidential Candidate is Best for Israel?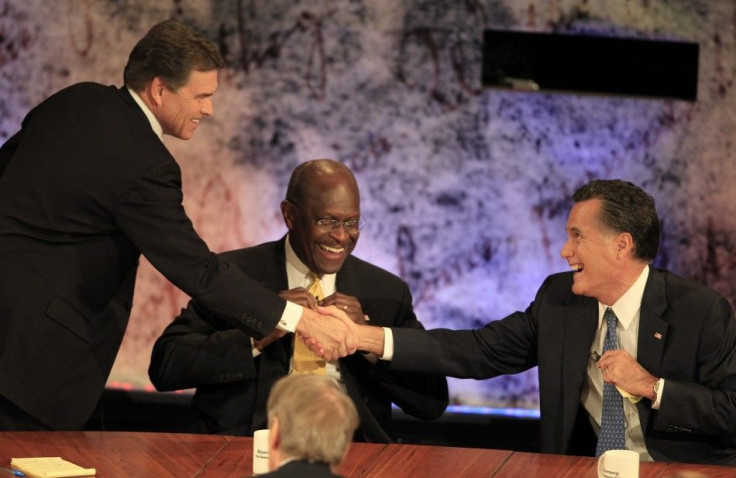 Israel will be closely watching its most powerful ally's presidential race with great concentration, trying to figure out which American candidate will have its best interests in mind.
At a time when Israel might be going to war in the immediate future, United States' support is a crucial and weighty issue. Would a GOP presidential candidate or President Barack Obama be the best choice for Israel?
Israelis think that Republican front-runner Mitt Romney would be the best choice, according to a metric called the Israeli Factor.
The Israeli Factor is a tool used to gauge how much American policy and politics effects Israel, as well as to rank the players of the American political battlefield from an Israeli viewpoint.
Romney leads all Republican candidates, as well as President Obama, in the most recent ranking. Obama came in second, followed by Jon Huntsman and Newt Gingrich, respectively.
The Israeli Factor, created by The Jerusalem Post, was started before the 2008 election and the rankings have been fluctuating constantly.
In February 2011, before the GOP nomination run began, Israelis favored Democratic leaders with a slight majority, favoring Hillary Clinton slightly more than President Obama and Obama slightly more than Republican Speaker of the House John Boehner.
However, there was an affinity toward the Tea Party Movement. The Tea Party, fighting allegations that it is racist and anti-Semitic (as well as White Nationalists and Xenophobes, according to journalist Chip Berlet), has become a vocal supporter of Israel.
Tea Party ideologically defends the Jewish State of Israel under the same parameters of reasoning and common sense that resulted in the inception of its movement, Mary-Alice Perdichizzi, of the Brandeis Tea Party Nation, said in the Tea Party Tribune.
Additionally, the membership of the Tea Party is largely religious, with seven in ten members practicing Christians, according to the Public Religious Research Institute. Evangelicals, like Tea Party priestess Michele Bachmann, historically have a deep connection to Israel, the homeland of their savoir that needs to be protected from the threat of radical Islamic law, according to Perdichizzi.
Christians, who compose many of the social conservatives in the Tea Party movement, feel a religious obligation to defend Israel and its people, she adds.
Despite her stance on Israel, Bachmann was third to last on the list, in front of Rick Santorum but behind Herman Cain, who is an unknown to Israelis that they don't feel comfortable with.
Additionally, before the GOP candidate list was finalized, Israelis considered Rudy Giulliani to be the politician who would do the most for the country. Sarah Palin is still on the most recent Factor, although she charted in second to last place, with only Ron Paul behind her.
Now, Israelis are slowly abandoning Obama, who has clashed with Prime Minister Benjamin Netanyahu more than once recently.
Obama dropped down the Israeli Factor after he suggested in May that Israeli should revert to its 1967 borders, a statement sent Netanyahu into a fury and angered Jews in the United States and Israel.
While [the Israeli Factor] panel didn't put the blame over the clash on Obama alone, a majority did feel that Obama 'made a blunder' by invoking the 1967 line. Maybe that's why some of the panelists felt that it would be better for Israel not to have Obama as President for a second term, Jerusalem Post's Shmuel Rosner said.
A recent gaffe in which Obama and French President Nikolas Sarkozy called Netanyahu a liar and said that they were fed up with him will probably not elevate Obama's status on the Israeli Factor either.
© Copyright IBTimes 2023. All rights reserved.