White Appreciation Day 2015: Rubbin' Buttz BBQ Faces Backlash Over Discriminatory Discount For White People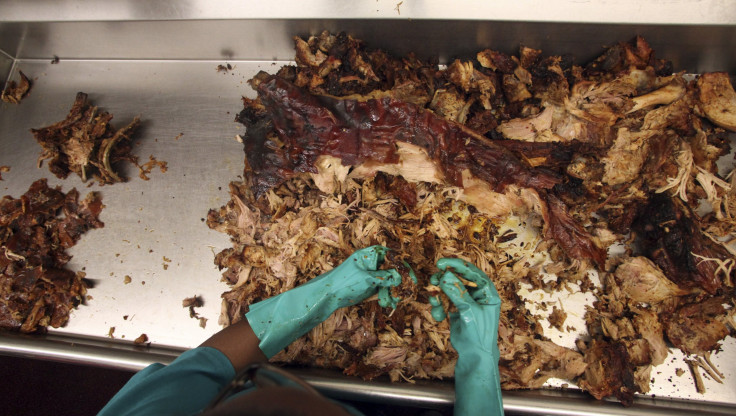 The Hispanic owners of a barbecue joint in Colorado plan to hold a "White Appreciation Day," when white customers will get a 10 percent discount, because it was "the least we can do" to celebrate white Americans, they told Denver NBC affiliate 9 News (KUSA) in a story published Friday. They said the promotion started off as a joke but they will follow through with the idea, which critics label discriminatory.
"We have a whole month for Black History Month. We have a whole month for Hispanic Heritage Month, so we figured the least we could do was offer one day to appreciate white Americans," said Edgar Antillon, who owns the Rubbin' Buttz BBQ in Milliken, Colorado, with Miguel Jimenez. They said they'll devote June 11 to White Appreciation Day, when a 10 percent discount will be taken off orders from white customers.
A state official said the promotion could open Rubbin' Butz to civil rights investigations if nonwhite customers complain about the discriminatory discount. "If someone felt like they were being discriminated against, they could come to the civil rights division and file a complaint in our office, and we would investigate that," Jennifer McPherson of the Colorado Department of Regulatory Agencies told the NBC affiliate.
The backlash has already started against the Colorado BBQ joint, with irate messages flooding the business' Facebook page. "Finally, white Americans will know what it feels like to be truly appreciated, not just condemned to a life where they only have a 60 percent higher median household income than black Americans, and just a 30 percent higher home ownership rate," wrote Morgan MacKenzie, who is white. "Hell, in many parts of the country, whites are still getting arrested a tenth as often as blacks for the same crimes. It's a hard life, but at least we've got 10 percent off at Rubbin' Buttz to get us through."
Rubbin' Buttz alluded to the promotion on the page but didn't use the words "White Appreciation Day." "We're sure many of you have heard about our event coming up on June 11th. (You can find it online). Although we've had overwhelming support for it, there are a few who are filled with hate and/or misunderstanding. People full of hate and negativity want your attention, don't give it to them. Stay happy!" read a message posted Friday.
Antillon said the promotion was meant to unite people. "We're all American. Plain and simple, whether you come from different country or you were born here, we're all American," he said.
© Copyright IBTimes 2023. All rights reserved.