White Florida Transgender Native Also Transracial, Identifies As Filipino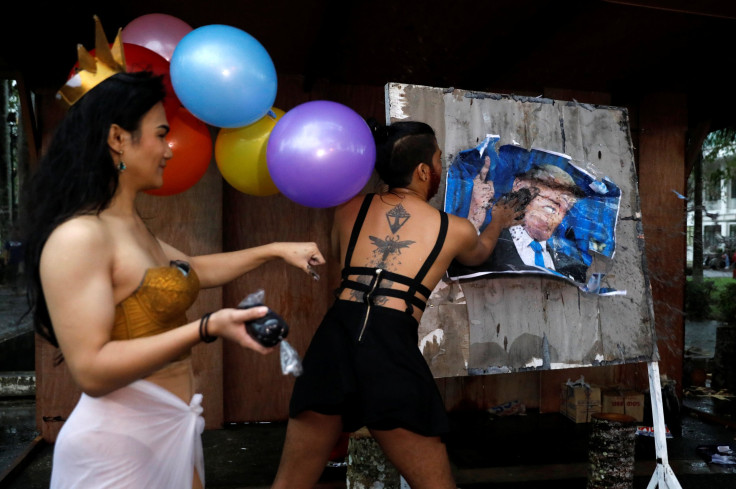 Adam, a white person from Florida, now goes by the name of Ja Du and identifies as a Filipino. In doing so, he joins a small section of the population that calls itself "transracial" — a term for people who identify as a different race than the one they were born as.
"Whenever I'm around the music, around the food, I feel like I'm in my own skin," Ja Du told local news station WTSP, a CBS affiliate. "I'd watch the history channel sometimes for hours you know whenever it came to that and you know nothing else intrigued me more but things about Filipino culture," he added.
Even in his everyday life, Ja Du embraces Filipino culture, for example, by driving around in a tuk tuk — a three-wheeled motorized vehicle that is common across South and Southeast Asia, including in the Philippines.
However, there were many people who criticized Ja Du for his revelation and took to Twitter to voice their opinions.
Dr. Stacey Scheckner, a licensed psychologist from Washington University, claimed that there was nothing wrong with anyone who wants to "feel at home" with a particular culture.
On a positive note about the whole issue she said, " If someone feels that they feel at home with a certain religion, a certain race, a certain culture, I think that if that's who they really feel inside life is about finding out who you are. The more knowledge you have of yourself, the happier you can be."
Apart from identifying himself as transracial, Ja Du is also a transgender person who is pondering a gender change.
Dr. Scheckner stressed that people making such life-changing decisions should consult a specialist before doing so.
"Before the doctors that I send them to do any type of physical changes to their body, they go through a long process with me and actually most the people, they are not upset about it because they want to make sure that they're doing the right thing," she said.
However, this is not the first instance of someone declaring themselves transracial. Ja Du's case immediately brought comparisons to Rachel Dolezal —the former head of NAACP chapter in Spokane, Washington — who refused to identify herself as an African-American but still chose to identify herself as black, even after being born to white parents.
"I really just prefer to be exactly who I am, and black is really the closest race and cultural category that represents the essence of who I am," she said in an interview with Today in March.
© Copyright IBTimes 2023. All rights reserved.