Who Are Al Mourabitoun? Al Qaeda-Linked Group Claims Responsibility For Mali Attack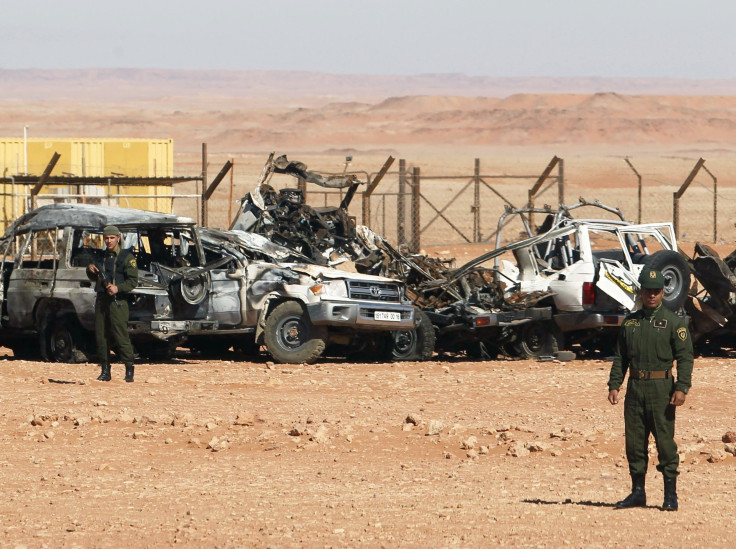 An Algeria-based radical group with ties to al Qaeda claimed responsibility for a bloody suicide bombing outside a United Nations peacekeeping mission camp in Mali on Friday. Al Mourabitoun claimed the attack was in retaliation for the participation of Niger's president, Mahamadou Issoufou, in a Paris rally to show solidarity in the wake of the Paris terror attacks in January. At least three civilians were killed and nine Nigerien peacekeepers wounded in the attack.
Al Mourabitoun is led by Mokhtar Belmokhtar, an Algerian-born man who masterminded the group's 2013 attack on a natural gas plant in In Amenas, Algeria, that killed 40 people, mostly foreign nationals. The attacks helped make Belmokhtar infamous around the globe, and shortly after the attack, the U.S. Attorney's Office for the Southern District of New York charged him with terror offenses for his involvement.
After vowing to avenge the death of Palestinian Islamist Abdullah Yusuf Azzam in 1989, Belmokhtar traveled to Afghanistan to fight the Soviet army and receive training with the U.S.-backed Mujahedeen. He later fought against the U.S. during the war in Afghanistan following the Sept. 11, 2001, attacks. Belmokhtar, 42, lost an eye during combat at some point, earning him the nickname "one eye." Upon his return to Algeria, he became the leader of al Qaeda in the Maghreb. He was sentenced to death in absentia in Algeria in 2007.
Friday's attack would likely have been much worse if it had it gone as al Mourabitoun planned. A suicide bomber detonated his explosive while trying to drive his vehicle into the United Nations Multidimensional Integrated Stabilization Mission in Mali camp in Ansongo. Security personnel managed to shoot the militant before he could drive into the camp, according to Deutsche Welle.
More than 10,000 U.N. personnel are stationed in Mali to maintain the fragile peace that followed a bloody conflict between Tuareg rebels and the Malian government. A lack of security there has allowed independent jihadist groups like al Mourabitoun to take up operations there. French troops intervened in 2013 to quell jihadist operations, but the subsequent U.N. mission continues to be targeted by militants.
© Copyright IBTimes 2023. All rights reserved.