Who Is Asia Bibi? Trump Urged To Offer Pakistani Christian Woman Asylum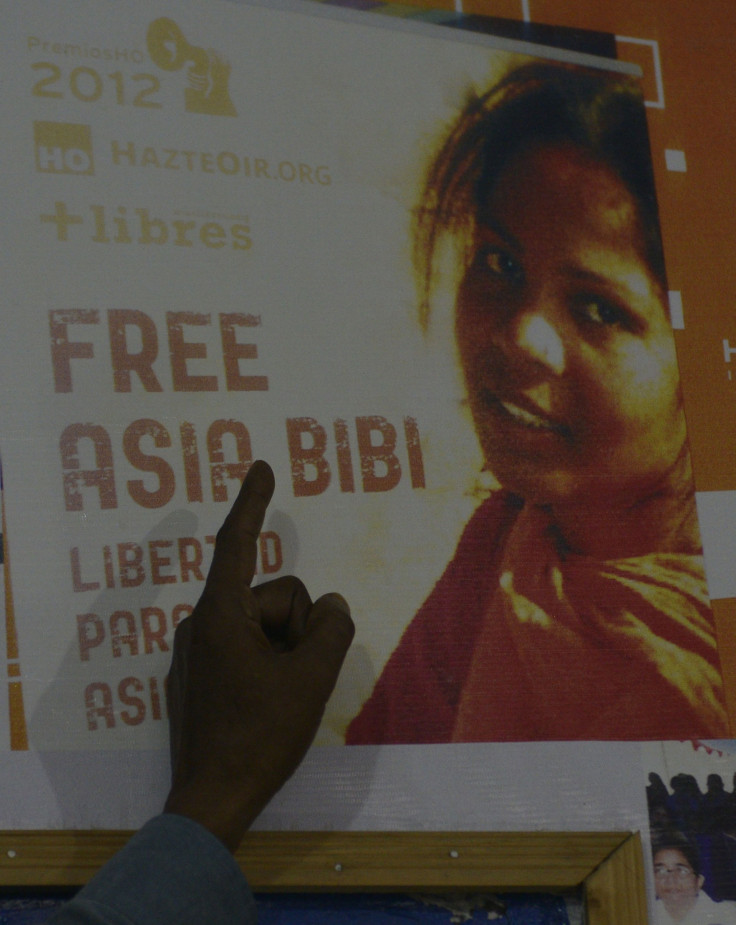 Sen. Rand Paul (R-KY) said Thursday he had talked to President Donald Trump about offering Pakistani Christian woman Asia Bibi, who was acquitted of blasphemy charges in October, asylum in the United States.
Paul said there was a significant chance that the POTUS will consider giving Bibi asylum in the U.S. as he was sympathetic toward the plight of Christians all over the world. One such example was Trump's active efforts to free Andrew Brunson, an American pastor jailed in Turkey, and bring him back to his native country.
"They will probably convict her again," Paul said, Politico reported. "And if she goes through all of that — she has already spent eight years in prison on death row, which has to be a horrific experience — I'm worried that she won't survive. I have talked to the president about this, and I can't characterize his position, but I know from his concern for the pastor in Turkey and working to get that pastor out that it would be consistent with what they did with the pastor in Turkey to help get Asia Bibi out, and I hope they will."
Bibi, 53, was a female laborer in a small village outside Lahore, who was offering her fellow workers some berry juice back in 2009 when an argument broke out. A few days after the quarrel, a criminal complaint was filed by Bibi's co-workers, where they accused her of committing blasphemy, the Hindu reported.
They accused her of insulting the Islam, Prophet Muhammad and the Quran – which is considered a capital offense in Pakistan. Bibi denied the allegations, adding that her co-workers had refused to drink from the vessel of juice because she – a non-Muslim and a Christian – had touched it. She also claimed she had argued with her accusers because they tried to convince her to convert to their religion.
Bibi was put on death row and anyone who stood up for her was targeted by angry mobs, assassinated or threatened, one of them being the former governor of Punjab, Salman Taseer, who expressed solidarity with Bibi. In 2011 Tasser was killed by his own bodyguard, an act touted by Islamic extremists. The bodyguard was hanged by the government in 2016 amid mass protests.
Pakistan's Supreme Court acquitted Bibi in October, which sparked violent protests throughout the country, which included Islamists calling for her beheading and Khadim Hussain Rizvi, leader of the radical Tehreek-e-Labbaik Pakistan (TLP), calling for the assassination of the judges who delivered the verdict.
Following her release from prison, the Pakistani government said due to fears of persecution, arrangements had been made for her to stay in a secure, unknown location in the city of Multan. Even then, rumors were rife of her having already left the country and even meeting Pope Francis in the Vatican – all of which were debunked, Channel News Asia reported.
Succumbing to the pressure from the mobs, the Pakistani Prime Minister Imran Khan's regime assured protesters that Bibi will not be allowed to leave the country pending a plea to review the acquittal. A petition for doing the same has been filed with the court, which will check for procedural or clerical errors made by the Supreme Court during Bibi's final ruling. The verdict will stand if no such errors are found.
Meanwhile, several European countries have offered Bibi asylum. Canadian Prime Minister Justin Trudeau said earlier this month he will hold a meeting with his ministers about potential asylum for Bibi.
© Copyright IBTimes 2023. All rights reserved.