Who Is Bobby Ruffin? Man Who Allegedly Raised Adrian Peterson's Son 'Ty' Bashes Vikings RB; 'I'm Sick Of The Poor AP' Talk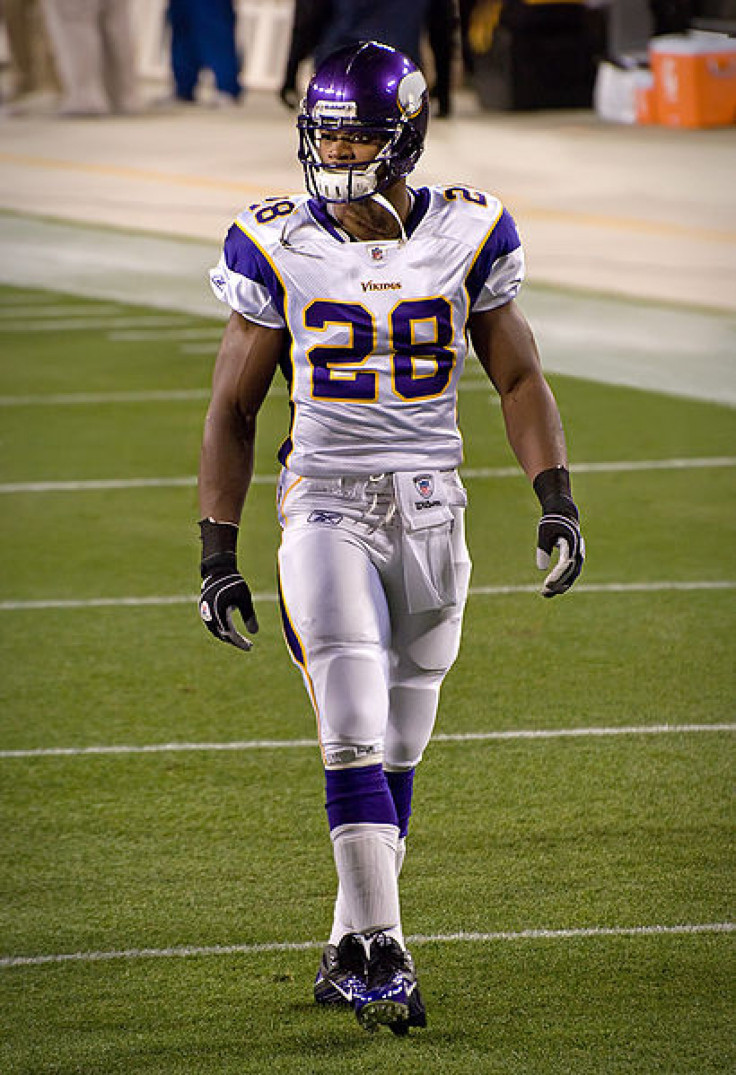 A man who says he was the legitimate father of Adrian Peterson's deceased 2-year-old son lashed out at the Minnesota Vikings running back, claiming that Peterson never cared for the child.
Bobby Ruffin, from Sioux Falls, S.D., claims to have raised Peterson's child, whom he identified as Tyrese Robert Ruffin. He also claims that Peterson wasn't aware that he was the 2-year-old's biological father until recently, and met his child for the first time when he was already on life support for injuries sustained in an attack from his mother's boyfriend, Joseph Patterson, TMZ reports.
"So tired of this poor Adrian Peterson s---," Ruffin wrote in the Facebook post, according to TMZ. "Let me blow all your minds. The boy who died was my son."
"Yes A.P. he was the biological father [sic], but I raised him and he carried my name. Tyrese Robert Ruffin," Ruffin continued. "I don't blame AP for not really caring cuz him and I both found out recently who the biological father was."
In the Facebook post, Ruffin also commented on Peterson's decision to play in the Vikings' game against the Carolina Panthers last Sunday, rather than attend to his deceased son. "AP met my son for the first time [last Thursday] when my son was already in coma [sic]. I was [at the hospital last Friday] when we pulled the plug, not him. He was happily practicing and has no problem playing on Sunday," Ruffin said.
"So yea [sic] this isn't all out yet, but I'm sick of the poor AP s---. He didn't know or even meet my son. Sorry for the outburst, but put yourself in my place."
In a previous report by TMZ, multiple sources reportedly claimed that the mother of Peterson's son, who has yet to be officially identified, had a paternity test performed on an unnamed ex-boyfriend whom she initially believed was the father of the child. However, tests revealed that Peterson was the actual father. The woman admitted to having a "sexual encounter" with Peterson several years earlier, TMZ reports.
The sources added that Peterson didn't question the accuracy of the test results but rather offered to help the woman in any way he could. The Vikings star allegedly planned to fly to South Dakota "later this month" to meet his son for the first time, TMZ reports.
Patterson, the man accused of assaulting Peterson's son, was arrested on Friday on charges of assault and battery of an infant. He is reportedly being held on $750,000 cash bond.
© Copyright IBTimes 2023. All rights reserved.