Who Is Chen Guangbiao? The Chinese Millionaire That Wants To Buy The New York Times (NYSE: NYT)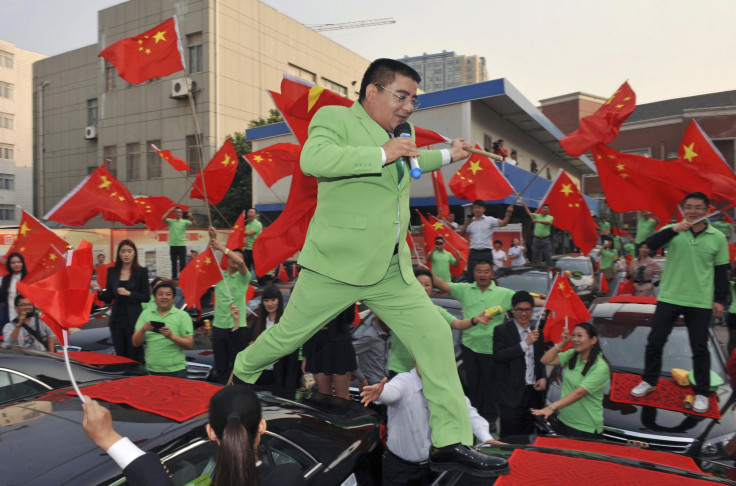 Chinese philanthropist and wealthy tycoon Chen Guangbiao is known for his eccentric spending habits. Usually grabbing headlines with wacky stunts, Chen has announced the pursuit of a more serious endeavor: buying the New York Times Co. (NYSE: NYT).
Chen, who has gained celebrity status and a fair bit of ridicule for using his money for stunts like handing out cans of "fresh air" during a particularly smoggy week in Beijing in January, which were sold in flavors like "pristine Tibet" or "post-industrial Taiwan" for five yuan, or about 80 cents. However, he says he's not joking about his inquiries to buy the Times, and with his mega-wealth, reported at $740 million in 2012 (largely through his ownership of a recycling company), Chen has already nabbed a meeting with the Times. According to a report by Reuters, Chen is planning to meet with a "leading shareholder" of the company in New York on Jan. 5. "There's nothing that can't be bought for the right price," Chen said in the report.
Though it seems that the Times may be willing to entertain Chen's inquiries, it isn't likely that the media company will sell, considering chairman Arthur Sulzberger Jr. recently said the Times wasn't for sale. But Chen isn't giving up. "If we act in sincerity and good faith, I believe the Times chairman will change his way of thinking." Estimating that the New York-based media giant is valued at $1 billion, Chen said that he would be willing to settle for being a controlling stakeholder, or even just having a stake in the company.
The Times' Shanghai bureau chief, David Barboza, announced on Twitter that he had been in contact with Chen, where the multimillionaire told Barboza that he plans to "lead a group of investors to acquire a stake in the NYT."
Chen has some history with the Times. Last August, he made waves when he bought a half-page ad in the newspaper and used it to announce that a hotly disputed cluster of islands in the East China Sea known as the Diaoyu to the Chinese and Senkaku to the Japanese has long belonged to China and should remain so. "After that, I realized that the Times' influence all over the world is incredibly vast," Chen said of the game-changing advertisement. "Every government and embassy, all around the world, pays attention to the New York Times."
Despite Chen's natural patriotism for his own country, the magnate insists that his interest in the global newspaper isn't to push a particular political agenda but rather to bring attention to his ideals of "peace on earth, protecting the environment, and philanthropy."
"If I acquire the Times, the paper will only report the truth and must verify all information," he said, adding that he thinks every Chinese household should subscribe to the storied paper. But Chen isn't limiting himself to just the Times: "As long as they have some influence," he said, "I'm still willing to consider buying lesser media outlets" such as CNN, the Washington Post and the Wall Street Journal.
© Copyright IBTimes 2022. All rights reserved.
FOLLOW MORE IBT NEWS ON THE BELOW CHANNELS