WHO Is Going To Rename Monkeypox And It Needs Your Suggestions
KEY POINTS
The term "monkeypox" reinforces racial stereotypes and wrongly implies that monkeys are the source
The virus got its name in a Danish lab 12 years before the first case was detected in humans
The name caught on long before current best practices in naming diseases and viruses were adopted
The term "monkeypox" has been entering daily conversations with greater frequency with each passing day as a new development in the understanding and spread of the disease comes to light. However, the word monkeypox is a misnomer and violates the international disease naming convention. Taking a stock of this, the WHO has proposed an open consultation for suggestions to rename the disease.
Current best practice states that newly-identified viruses, related diseases, and virus variants should be given names, keeping in mind not to cause offense to any cultural, social, national, regional, professional, or ethnic groups, and limit any negative impact on trade, travel, tourism or animal welfare.
The term "monkeypox" is derogatory and has racial connotations, and also wrongly implies that monkeys are the source of the virus, according to ABC News.
A majority of the 31,000 cases identified globally this year are not in Africa.
The virus got its name in Denmark, in 1958 when scientists noticed research monkeys exhibit a disease similar to the pox.
The term "monkeypox" caught on long before the current practices in naming diseases and viruses were adopted. This is despite the fact that the first human case was detected over a decade later in 1970, in a child in Congo.
There are three naming conventions to take care of. First is the renaming of the disease itself. This is the responsibility of WHO under the International Classification of Diseases and the WHO Family of International Health Related Classifications (WHO-FIC).
To this end, a link has been made available to the public to enter their suggestions for a new name for the disease.
Second is assigning a name to the virus that causes the disease. The virus species is named by the International Committee on the Taxonomy of Viruses (ICTV), which is deliberating a process to rename the monkeypox virus.
Third is the naming of variants for existing pathogens. This is handled by experts through the process of debate. An ad hoc meeting was convened on August 8 by WHO to allow virologists and public health experts to reach a consensus on new terminology.
Experts in pox virology, evolutionary biology and representatives of global research institutes reviewed and discussed the characteristics and evolution of the monkeypox virus variants, and their impact on public health and future virological and evolutionary research.
"The proper naming structure will be represented by a Roman numeral for the clade and a lower-case alphanumeric character for the subclades. Thus, the new naming convention comprises Clade I, Clade IIa and Clade IIb, with the latter referring primarily to the group of variants largely circulating in the 2022 global outbreak. The naming of lineages will be as proposed by scientists as the outbreak evolves. Experts will be reconvened as needed," said the WHO in a news release.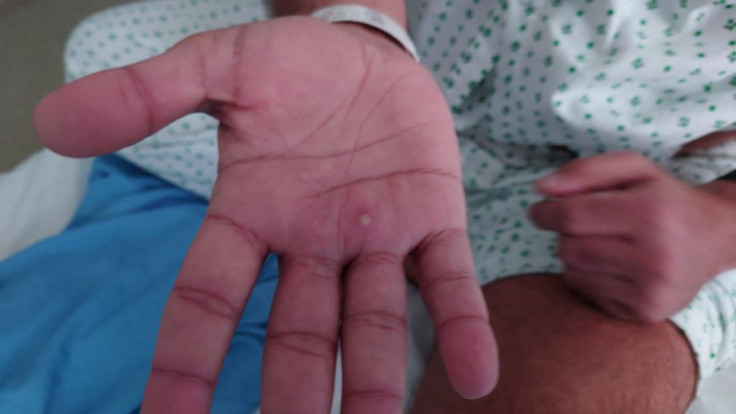 © Copyright IBTimes 2023. All rights reserved.