WHO Likely To Rename Monkeypox To 'MPOX' Amid US Pressure: Report
KEY POINTS
Senior Biden officials have urged the WHO to act promptly, says a report
The move comes in a bid to destigmatize the virus
Health experts and LGBT activists say the virus' current name exacerbates racist stereotypes
The World Health Organization (WHO) is likely to rename monkeypox amid growing pressure from the White House to expedite the process, according to a report.
The global health agency has settled on the name "MPOX" and will make the announcement as early as Wednesday, Politico reported, citing three people with knowledge of the matter.
The move comes in a bid to destigmatize the virus, the report said, adding that senior Biden officials urged the WHO to act promptly, behind closed doors, and suggested that the U.S. would take matters into its own hands if the health organization did not hasten.
The international health organization had earlier this year asked for suggestions to change the name of the virus.
Citing the people with knowledge of the matter, the outlet reported that the Biden administration fears that the virus' name is extremely discriminating, particularly for people of color. This stigma is reportedly believed to be responsible for the slow uptake of the vaccination program the country started over the summer.
It further said that public health experts and LGBT activists have also called for changing the name of the virus. As per them, the name is not only flawed but also exacerbates racist stereotypes, Politico reported.
"In the context of the current global outbreak, continued reference to, and nomenclature of this virus being African is not only inaccurate but is also discriminatory and stigmatizing," scientists collectively wrote in a joint statement published in June.
The virus reared its ugly head in the U.S. in May and started spreading like wildfire through the population. The virus has to date infected approximately 30,000 people in the country and has claimed 14 lives, according to Centers for Disease Control and Prevention data.
Also, the virus has been found to predominantly infect men who have sex with other men.
Fortunately, after the initial rise, the cases have started falling drastically. The numbers have come down from 400 per day during summer to less than 20 daily over the last week.
Amid a reported drop in cases, New Jersey reported its first monkeypox-related death. Following this, the state officials warned people not to let their guard down just yet.
"Cases of monkeypox have been declining over the past weeks in New Jersey," the state's department of health (NJDOH) said. "However, it is important to note that the disease is still circulating, and in some cases, may cause severe illness or death."
"While risk has remained low for the general public, it is important for individuals who may be most at risk to get vaccinated in advance of the exposure," the NJDOH added. "The two-dose monkeypox vaccine can help prevent monkeypox or reduce the severity of the disease."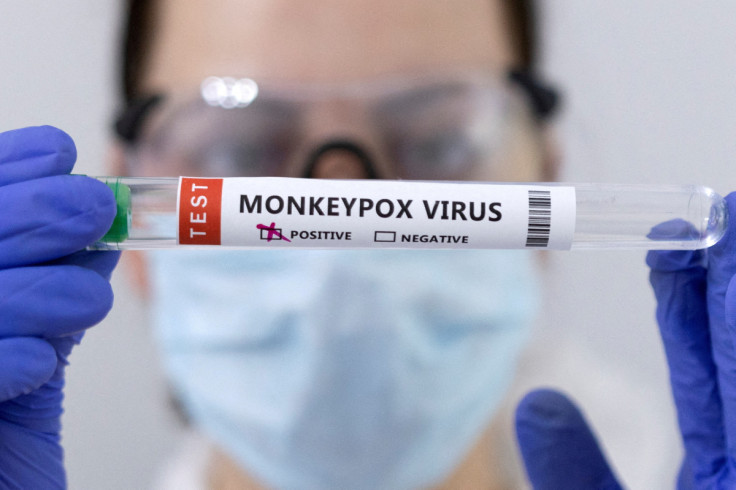 © Copyright IBTimes 2023. All rights reserved.