Who Is Mark Fields? Ford Motors Replacing CEO With Jim Hackett, Former Steelcase Chief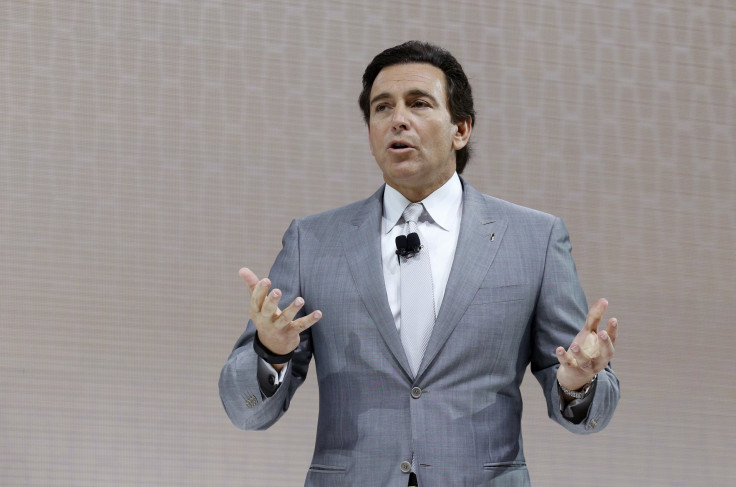 In a major push to transform its business, Ford Motors fired its CEO, Mark Fields, according to a report.
Former Steelcase chief Jim Hackett, head of Ford Smart Mobility LLC Subsidiary, will replace Fields. Ford plans to announce their management changes Monday morning, the New York Times said, citing officials.
Hackett served as the CEO of Steelcase, a Michigan-based furnitture company for about two decades. He resigned from the post in early 2014. Widely attributed with renovating the company's corporate culture and assisting clients redesign their workspace, Hackett made several lay offs at Steelcase. However, his decision proved significant for the company's growth, USA Today reported.
Read: Ford To Make Electric Cars 'Attainable To The Masses;' CEO Denies Rumors Ford Is Interested In Tesla
Born in 1961, Fields holds an economics degree from Rutgers University, New Jersey, along with an MBA from Harvard Graduate School of Business.
The 56-year-old began his career with Ford Motors in July 1989 and has worked to augment the company's business since then, the New York Times said.
In 2000, he served as the president and the CEO of Mazda Motor Corporation for two years. Ford had a major controlling stake in Mazda Motors at that time. During his time in Mazda, Fields was named a Global Leader of Tomorrow by the World Economic Forum (WEF) in 2000 and CNBC Asia Business Leader – Innovator of the Year in 2001, the official Ford website said.
He also served as the executive vice president of Ford – Europe and Premier Automotive Group where he looked at Ford's premium vehicle business group.
Fields was also named the executive vice president of Ford – Americas in October 2005. He led all activities of development, manufacturing, marketing and sales of Ford vehicles in the U.S., Canada, Mexico and South America. He was solely responsible for the company's North America operations.
In December 2012, Fields was promoted to the chief operating officer of Ford Motor Company. As CEO, Fields was responsible for supervising company's global manufacturing expansion in 50 years. He was named the president and chief executive officer on July 1, 2014, along with a place in company's board of directors.
Under Fields' leadership, Ford achieved a profit of $10.8 billion in 2015, after the company's F-150 pickup went up for sale, the Associated Press reported.
Nearly three years since Fields became CEO, the company's stock price dropped almost 40 percent and rumors began to surface Fields wasn't focusing on the business. At the same time, Ford lagged behind in introducing long-range electric cars in the market.
"Mark Fields was given the nearly impossible task of making the utterly conventional auto manufacturer, Ford Motor Company, into a high-tech information-style company with share values to match. Despite turning in credible profits, Fields was unable to turn Ford into a stock market darling, and that may well prove elusive going forward," Jack Nerad, editorial director for car shopping website Kelley Blue Book told the Associated Press.
"We are staying focused on our plan for creating value and profitable growth. We do not comment on speculation or rumors," a spokesperson of Ford Motors told CNBC when asked about shuffling of senior leadership team.
© Copyright IBTimes 2023. All rights reserved.