Who Is Stephanie Del Valle? Miss World 2016 Winner From Puerto Rico Beats Dominican Republic And Indonesia For Title [PHOTOS]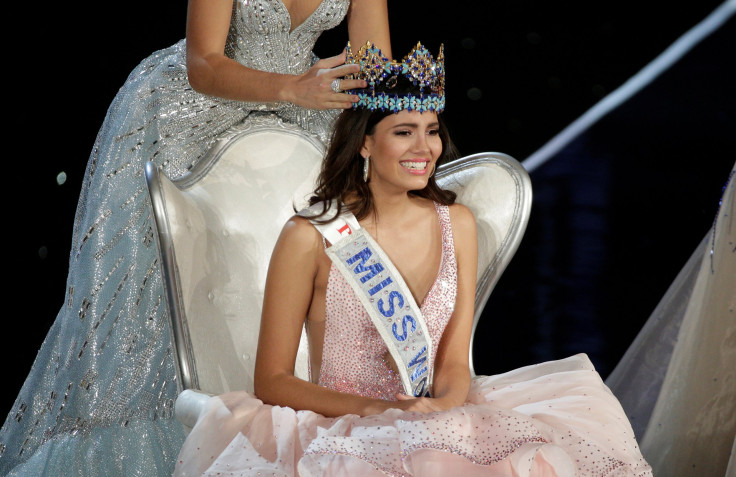 Puerto Rico's Stephanie Del Valle was crowned Miss World 2016 on Sunday beating 116 contestants from across the world for the title. The Dominican Republic's Yaritza Miguelina Reyes Ramírez and Indonesia's Natasha Mannuela were declared the second and third runners-up, respectively, in the 66th edition of the annual beauty pageant held in the U.S. this year.
Crowned by Miss World 2015 Mireia Lalaguna of Spain, Del Valle reportedly said it was an "honor and a great responsibility" to represent her country at the pageant held at the MGM National Harbour in Oxon Hill, Maryland.
Del Valle is only the second woman from Puerto Rico to win the title, the first being Wilnelia Merced who won the title in 1975. The Caribbean nation is the 17th country with more than one winner since the pageant started in 1951.
A student fluent in Spanish, English and French, Del Valle previously won the country's national beauty contest Miss Mundo de Puerto Rico 2016.
"I like to have options and I have a solid career plan. I am already registered for a double major at Pace University (Law and Communications) while pursuing my lifelong inclination to follow a career in Entertainment during my spare time. Presently, I am training in all three disciplines hoping that the effort, passion and dedication will direct me to a finer resolution," the 19-year-old said of her ambitions.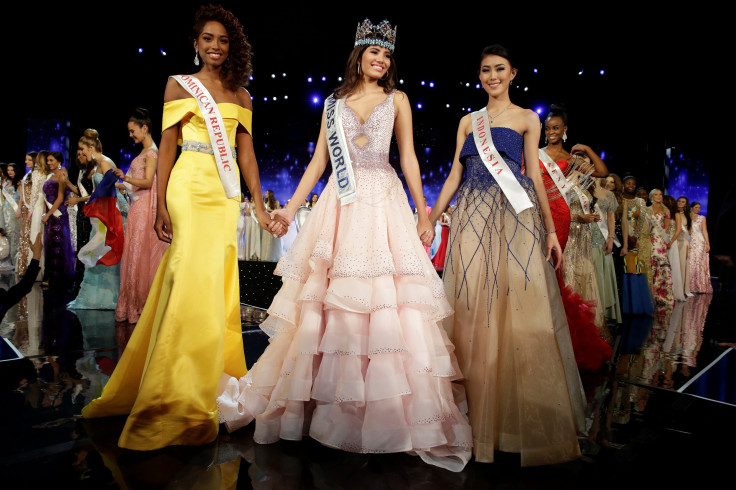 The brown-eyed brunette is also a huge fan of musical theater and said one of her favorite movies was "School of Rock."
Del Valle added that her proudest moment in life was singing with the San Juan Children's Choir at the age of 8.
"The proudest moment in my life was the first time I traveled by myself to Brazil at the age of 8 as an ambassador for my country, singing with the San Juan Children's Choir. This event is also memorable because it was a life changing experience as it was the first time I was confronted to real poverty through the eyes of a child, same age as me," she said.
Evelyn Njambi Thungu from Kenya and Catriona Gray from the Philippines were part of the top 5. The United States' Audra Mari, a television presenter and model, made it to the top 10.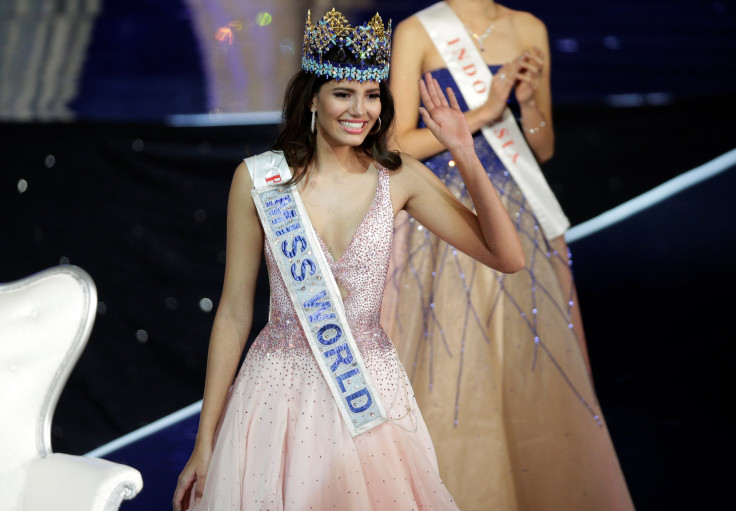 © Copyright IBTimes 2023. All rights reserved.