Who Is Taylor Lianne Chandler? Alleged Michael Phelps Girlfriend Born Intersex As David Roy Fitch, She Says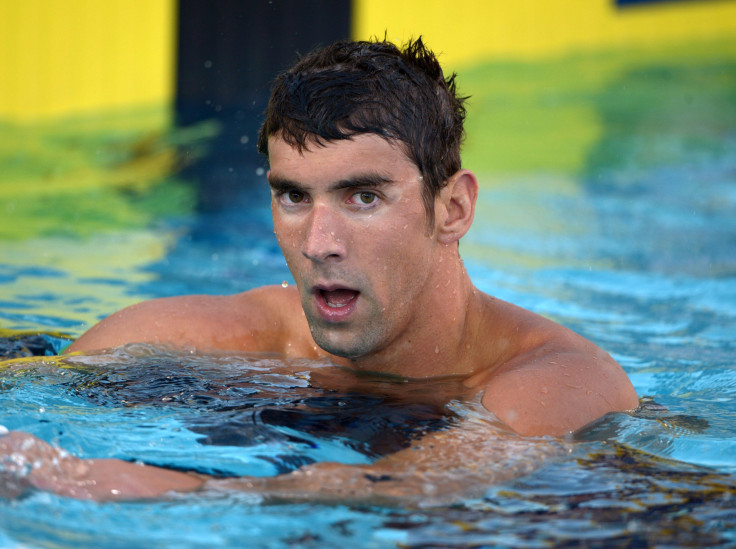 A woman named Taylor Lianne Chandler who claims to be Olympic swimmer Michael Phelps' girlfriend said in a Facebook post that she was born intersex. Chandler wrote that her birth name was David Roy Fitch and that she was born with both male and female sex organs.
"By the time I could walk and talk I made it clear I was a girl and dressed as one. In my early teens I was medically diagnosed and went on testosterone blockers, at 15 estrogen enhancers. My birth certificate was modified along with my name while I was a teenager, prior to any corrective surgery," Chandler wrote.
Chandler, 41, claims that she met Phelps on Tinder and that he was unaware of her history until recently. In addition, she said that she was with Phelps in September on the night that he was arrested in Maryland for drunk driving.
"Spending time with [Phelps] was like a teenage love affair," Chandler wrote. "I have never felt so comfortable and accepted in every way as I did with him. … I am probably going to lose him because he is a brand that his team wants to protect, and things since he went to rehab came to my attention that didn't put him or our relationship in the best light."
Phelps has not publicly commented on Chandler's Facebook post, nor has he addressed the alleged relationship. No photos of Phelps and Chandler together have been made public. He has not posted to his Twitter account since Oct. 5, when he issued a series of tweets apologizing for his DUI arrest.
The 18-time Olympic gold medalist was arrested on Sept. 30 with a blood alcohol level of nearly twice the legal limit. Shortly thereafter, Phelps entered rehab. Chandler wrote in a Wednesday Facebook post that she "heard from Michael [that] he is out of rehab and back home," but that claim has yet to be confirmed.
U.S. Swimming suspended Phelps for six months after his arrest. His DUI trial is set to begin on Dec. 19, the Washington Post notes.
© Copyright IBTimes 2023. All rights reserved.