Who Is Terrance Kellom? Shooting Death Of Detroit Black Man By Immigration Agent Is Justified, Prosecutor Says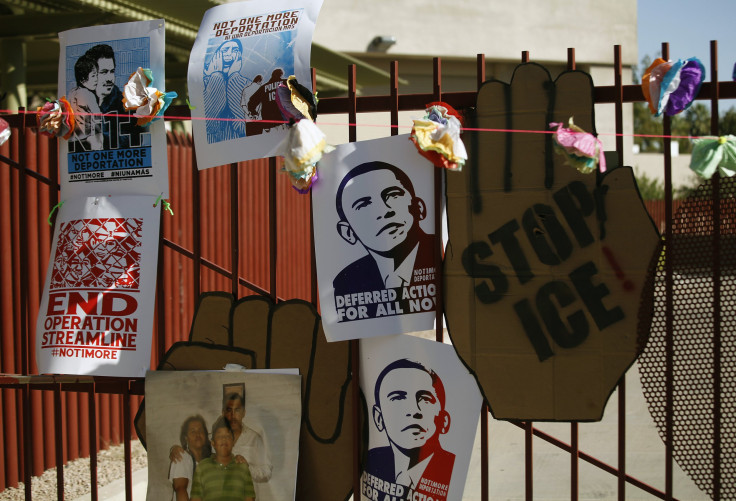 It's been 113 days since Terrance Kellom was fatally shot by Mitchell Quinn, a special agent with the U.S. Immigration and Customs Enforcement agency, during an arrest in Detroit. After a three-month investigation, the prosecutor in Wayne County, Michigan, announced Wednesday that Quinn will not face charges.
Prosecutor Kym Worthy said forensic evidence and testimony of police on the scene led her office to conclude that the April 27 shooting was "justified by the laws of self-defense," the local ABC affiliate WXYZ reported. Quinn told investigators that Kellom, 20, whom authorities suspected in the armed robbery of a pizza delivery worker, was charging at him while wielding a hammer.
The deceased man's father has disputed the agent's account of the incident, amid a national debate over police conduct toward black men and communities of color. Quinn, who reportedly shot Kellom four times, is also African-American. Kellom's death had been the subject of Black Lives Matter rallies in the city, the Detroit Free Press newspaper reported.
Karri Mitchell, an attorney for Kellom's family, said he was shot at least once in the back while kneeling and unarmed, according to several media reports. The family asserted that Kellom, who was shot while at his father's home, might have tripped on a hole in the floor before falling toward Quinn. An attorney for Quinn, however, said it's unlikely that Kellom was shot in the back because Kellom and the agent were two feet apart when the agent was threatened with the hammer.
Kellom had a history of run-ins with law enforcement, according to Quinn's attorney. "When a police officer is confronted in a hallway by an individual threatening him with a hammer, who has had prior contact with the police for crimes such as armed robbery, home invasion and carjacking, I think that Mitchell Quinn went by the book and did everything that was appropriate ... and I think the evidence will show that," David Griem told the Huffington Post in May.
Despite the prosecutor's conclusions, Kellom's family and local activists have said the long wait for answers in the case was insensitive to the family.
© Copyright IBTimes 2023. All rights reserved.