Who Is Tracey Corder? Fan Starts Petition To Bring Colin Kaepernick To Packers
NFL fan and Wisconsin native Tracey Corder started an online petition intending to bring unemployed quarterback Colin Kaepernick to the short-handed Green Bay Packers. The request amassed over 10,000 signatures as of Tuesday.
"Aaron Rodgers is possibly out for the rest of the season but there's a Wisconsin-born QB who should be on our team! Let's make sure the organization know we support Kaepernick to the Packers!," the petition read.
Corder, a California-based Packers fan, works as the Racial Justice Campaign Director for the Center for Popular Democracy. She decided to start the pro-Kaepernick petition after Rodgers suffered a possible season-ending injury during Sunday's game against the Minnesota Vikings.
She said she is boycotting the NFL, who had seemingly blackballed Kaepernick for his symbolic in-game protests during the national anthem.
"This year I decided to sit out the NFL because I felt like it was really unfair that Kaepernick wasn't signed. I felt like he was blackballed," she told ABC-affiliate WISN Tuesday. "Just with the work I do, which is racial justice, I felt like it was really important for me to stand with him so I haven't been watching this season."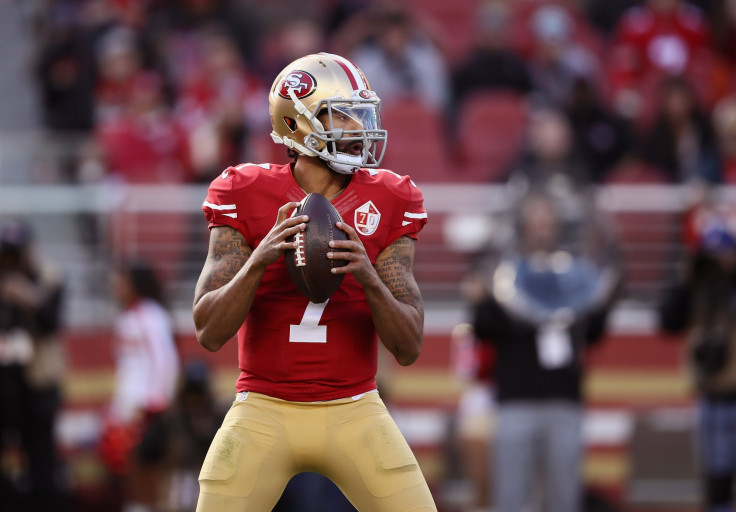 Corder's petition calling for the Packers to add Kaepernick has circled the internet in just two days.
"I saw that Aaron Rodgers was hurt on my Facebook feed so I decided to start this petition," she said. "I'm so proud to be a Packer fan. The team is publicly owned, (so) I get to brag about that wherever I go and so it would be great to see us on the right side of history for this one too."
Kaepernick rose to fame in 2012 when he led the 49ers to Super Bowl XLVII during his second season in the league. However, he has yet to be picked up by a team since he opted out of his contract with the 49ers in March.
The 29-year-old quarterback sparked controversy when he started kneeling in protest of the national anthem in 2016, citing the unfair treatment of people of color by law enforcement as his reason.
Kaepernick filed a grievance against the NFL Monday, alleging the league's owners aimed to keep him off the football field.
Corder isn't the only Kaepernick supporter. SB Nation sportswriter Harry Lyles Jr. suggested Kaepernick would also be a good fit for the Packers.
"A young colin kaepernick, packers fan," he tweeted Sunday. "Also a prepared and proven NFL quarterback."
© Copyright IBTimes 2022. All rights reserved.
FOLLOW MORE IBT NEWS ON THE BELOW CHANNELS