Who Was The Germanwings Pilot Who Got Locked Out? 'Captain Patrick' Tried To Smash Down Door As Andreas Lubitz Crashed Flight 9525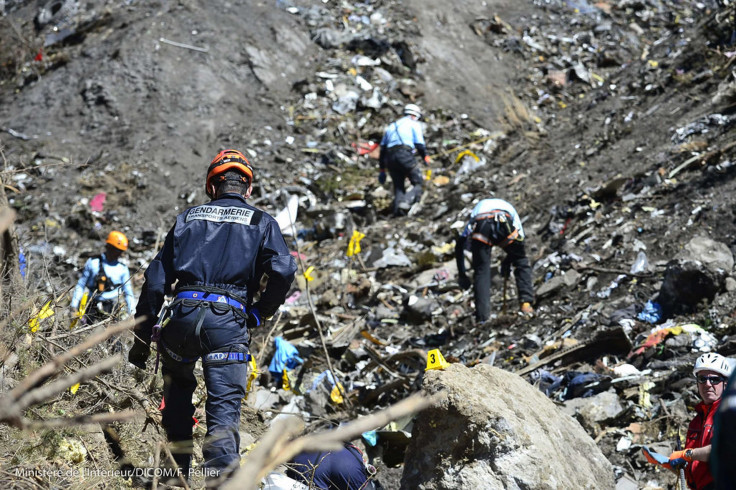 The world learned Thursday the identity of the co-pilot on Germanwings Flight 9525: Andreas Lubitz, a 28-year-old German who French prosecutors said intentionally crashed the 150-person flight Tuesday in the French Alps. But the name of the plane's "hero" captain remained unclear as of Thursday afternoon.
German media outlets called the Flight 9525 pilot "Patrick S." in their coverage. The Independent reported his full name was Patrick Sondenheimer. Heavy.com named him as Patrick Sonderheimer.
Both stories relied on a few key facts about the pilot. He had more than 6,000 hours of experience flying Airbus 320 planes -- the make and model of Tuesday's doomed flight -- and two children. He'd been flying with Lufthansa for 10 years, and he'd been with Germanwings since May.
On Tuesday, Patrick S. left Lubitz in the cockpit to go to the restroom, which is allowed once the plane reaches a certain altitude. When he returned, he couldn't get back inside. An anonymous investigator told the New York Times that Patrick S. tried to break down the door when Lubitz denied him entry.
"The guy outside is knocking lightly on the door, and there is no answer. And then he hits the door stronger, and no answer. There is never an answer. You can hear he is trying to smash the door down," the source said, adding, "We don't know yet the reason why one of the guys went out. But what is sure is that at the very end of the flight, the other pilot is alone and does not open the door."
Cockpit recordings indicate that Lubitz kept silent, breathing, until the plane crashed into the mountains. Patrick S. typed in the emergency code to open the cockpit door, but Lubitz overrode it.
Patrick S. was a talented pilot with a good sense of humor, an anonymous former colleague told Europe 1. "He was someone very reliable," the man, identified only as Dieter, said in French. "He was one of the best pilots we had."
© Copyright IBTimes 2023. All rights reserved.