Who Was Joshua Wheeler? US Soldier Killed In Anti-ISIS Iraqi Hostage Rescue Mission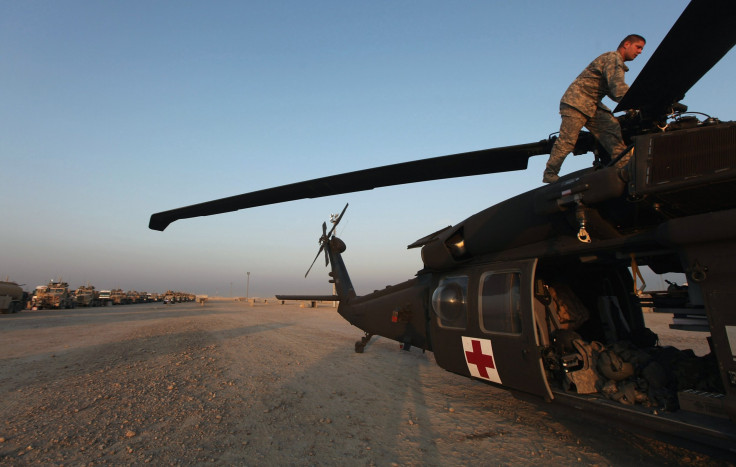 The U.S. Army Friday named Master Sgt. Joshua L. Wheeler, 39, as the first American soldier killed in Iraq since the U.S. began airstrikes against the Islamic State group in June 2014. Wheeler was killed Thursday during Operation Inherent Resolve, as American soldiers fought alongside Kurdish forces to secure the release of about 70 hostages. Around 30 U.S. ground troops participated in the operation. Wheeler died of wounds caused by enemy small-arms fire during combat near the Iraqi town of Hawija.
Born in Roland, Oklahoma, Wheeler joined the Army as an infantryman in May 1995. Wheeler was assigned to the Army Special Operations Command in 2004, and was based at Fort Bragg, North Carolina. He was deployed 11 times to support combat operations in the Middle East, the Army said in a statement.
The rescued hostages encompassed 20 members of the Iraqi security forces and faced imminent mass execution, according to a separate statement by Pentagon Press Secretary Peter Cook. Five Islamic State group militants were detained by Iraqi forces during the operation, and a number were killed. Four Kurdish soldiers were wounded.
"We commend and congratulate the brave individuals who participated in this successful operation that saved many lives, and we deeply mourn the loss of one of our own who died while supporting his Iraqi comrades engaged in a tough fight," Gen. Lloyd J. Austin III, commander of the U.S. Central Command, said in a statement Thursday.
The raid was the first confirmed operation involving U.S. commandos against the militant group formerly known as either ISIL or ISIS in Iraq. It came as an U.S.-led coalition targeting the group stepped up a campaign to retake areas claimed by the militants in Iraq and Syria. Hawija has been under the control of the Islamic State group for months now, and has been the site of major clashes in recent weeks.
© Copyright IBTimes 2023. All rights reserved.