Who Will Be The Next House Speaker? 8 Republicans Who Could Replace John Boehner, Including John Boehner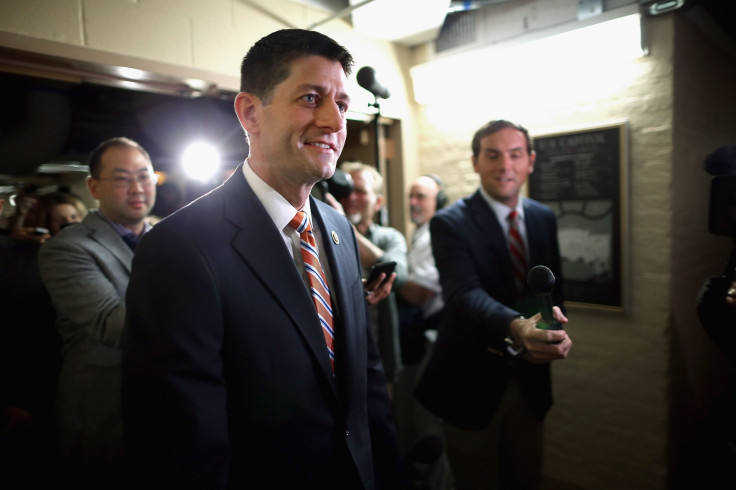 Republicans in the House of Representatives have been in a state of chaos since Thursday's surprise announcement by Majority Leader Kevin McCarthy, R-Calif., that he would drop out of the race for speaker. Now Republicans must find another candidate who can unite their conference and win the required 218 votes -- but so far they are having a difficult time.
McCarthy, who had been considered the heir apparent to replace Speaker John Boehner, R-Ohio, told his colleagues Thursday "I'm not the guy" to unite the conference, striking a similar note as Boehner when he announced his shock resignation last month. In the hours after McCarthy's announcement, many names floated out as options for speaker candidates, but more Republicans have said they are not interested in running than have entered the race.
Whoever becomes the next speaker of the House will have a tough job but also a lot of power, and whichever interests have financed their campaigns in the past are likely to look for more favorable treatment. Here are some representatives who have said they will run for speaker or who are being strongly encouraged to do so.
Rep. Paul Ryan, Wisconsin: Ryan is widely considered an obvious choice for speaker, but so far he has adamantly said he does not want to serve. Shortly after McCarthy dropped out, he issued a statement saying he would stay in his role as chairman of the House Ways and Means Committee -- one of the most powerful posts on Capitol Hill. He also has young children and is not interested in the travel schedule required of the House speaker, according to the Hill.
Still, McCarthy and Boehner have asked him to change his mind, and other lawmakers have been seen talking to him over the past day. The 2012 vice presidential candidate is seen as someone who could draw support from across the GOP due to his strong reputation from his time in the Budget Committee, where he was also chairman.
If Ryan were to become speaker, his large donors would get a boost in access to one of the most powerful people in government. The industries that made the largest contributions to Ryan's most recent campaign, according to the Center for Responsive Politics, were finance ($886,728), insurance ($541,828), oil and gas ($381,849), real estate ($302,100) and manufacturing and distribution ($278,200). These are typical big Washington donors, but the amount that Ryan got from the finance sector puts him near the top of their congressional recipients.
Rep. Daniel Webster, Florida: Webster, who was state House speaker in Florida before coming to Congress, is one of the two candidates who were already running to replace Boehner before McCarthy dropped out. While he is considered a long shot, Webster received the endorsement of the House Freedom Caucus, a conservative faction, which came as a significant blow to McCarthy's hopes of unifying the GOP Conference.
Webster has said he knows he is unlikely to get 218 votes together, but is still in the race. He also ran against Boehner for the speakership in January, getting 12 votes at the time.
The representative from Florida is in his third term, which would make him quite junior for a speaker, according to an analysis from Pew Research Center. His donations in previous elections tend to be smaller than some other congressmen, but the top industries who have donated to Webster are real estate ($71,975), insurance industry ($55,750) and health professionals ($51,800). After insurance and health companies, the Walt Disney Company, with its huge Florida complex, was the employer with the sixth-largest donation in his donor base at $11,250.
Rep. Jason Chaffetz (UT) - Profile | InsideGov
Rep. Jason Chaffetz, Utah: Chaffetz chairs the important House Oversight Committee and is the other candidate who was running against McCarthy before Thursday. Earlier in the week, he said he did not believe that McCarthy would have the necessary votes, and Thursday he said the favorite's dropping out could create an opening for him to unite the party.
However, according to the Hill, Freedom Caucus members may reject Chaffetz because he briefly punished caucus member Rep. Mark Meadows, R-N.C., when he broke from the party line on a procedural vote this year. The Freedom Caucus wants several promises from whoever takes Boehner's place, and one of those is fewer punishments for voting defections.
Should Chaffetz become speaker, the industries that will be looking to him are pharmaceuticals and health products ($93,364), retail sales ($92,200), commercial banking ($41,650), finance ($41,600) and electronics manufacturing and equipment ($41,268).
Rep. Jim Jordan, Ohio: While Jordan, who chairs the Freedom Caucus, has said multiple times he is not interested in the speakership, another caucus member told the Hill that he could be persuaded.
"In the right circumstances, Jim would probably step up and do it," the representative said.
But it would be difficult for a member of the right-wing faction, which helped dethrone Boehner, to muster the necessary votes. While the group has at least 30 members, many other Republicans in the House are not happy with the way they pushed the speaker out and are continuing to affect the race.
Jordan gets his biggest donations from manufacturing and distribution ($53,800), insurance ($40,000) and oil and gas ($32,900). Like Ryan, he also gets significant donations from Koch Industries ($20,000 in the 2014 election cycle) -- the companies run by the big Republican donors Charles and David Koch.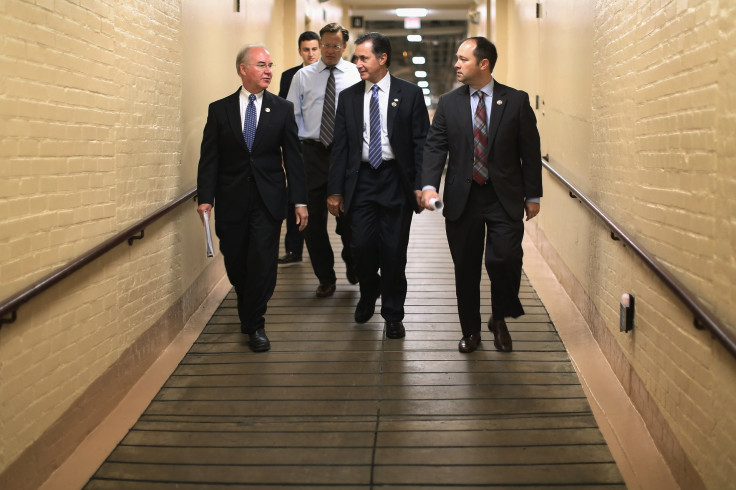 Rep. Tom Price, Georgia: As chairman of the Budget Committee, succeeding Ryan, Price is relatively well known and has shown an interest in seeking a House leadership position, unlike many others on this list. He had been running for the majority leader spot when McCarthy was assumed to become speaker, but Majority Whip Steve Scalise of Louisiana is likely to win that race.
Price and some other Republicans have also proposed a different idea for how to handle the speaker race. They have said that it may be best to choose an interim speaker who serves through 2016 and can unify the Republican conference in the short term. Price did not say who that interim speaker should be.
If he were elected speaker, however, the industries that would be looking to him would be health professionals, who gave his 2014 campaign $552,448, insurance, which gave $213,050 and real estate, which gave him $123,395.
Rep. Lynn Westmoreland, Georgia: Westmoreland is a member of the Benghazi investigation committee and an ally of the current leadership. He moved toward saying he might run in the hours after McCarthy dropped out Thursday, according to the Hill.
In terms of the industries that might have his attention, those would be commercial banking ($23,500), real estate ($22,500) and insurance ($19,500).
Rep. Darrell Issa, California: He said Friday that he is interested in entering the race for the speakership. Issa told MSNBC's Morning Joe that he thinks he could be a good candidate, but that he knows the Republican conference needs to pick its fights carefully and navigate the changes that the more conservative members want. The Oversight Committee chairman also said he does not think Chaffetz should succeed Boehner.
"The fact is, he's a good guy, but whatever he was as a freshman, when he was a fighter on our committee, when he was trying to hold government accountable, he took a break from that," Issa said. And I think that's going to hurt him. Not whether I get into the race or not. It's already hurt him. He didn't have 30 votes going into the race. I don't think he's going to get the 240."
Similarly to other Republicans on this list, the top industries funding Issa's campaigns are real estate ($138,625), finance ($137,900) and health professionals ($110,348). He also has gotten lots of donations from employees of communications-related companies such as Datron World Communications, Google and AT&T.
Rep. John A. Boehner (OH) - Profile | InsideGov
John Boehner: Finally, some people are still floating the idea that Boehner could stay on past his announced Oct. 30 resignation date if the Republicans can't choose another speaker before then. He could potentially stay on indefinitely and not resign, or he could fill the interim or "caretaker speaker" position and stay through 2016. Other names of retiring representatives have been talked about for that sort of role as well, but most lawmakers seem to want someone who either has leadership experience or will make a fresh start. Boehner, however, has said he is resigning from the House altogether, not just his speaker role.
Boehner typically gets huge donations from the financial sector ($1,668,146 in 2014), as well as the real estate ($803,966) and oil and gas ($789,589). But if he were to stay on as speaker, it's likely that he would be more focused on healing the wounds within the GOP conference and getting his party on the right track than on passing legislation favorable to big donors.
© Copyright IBTimes 2022. All rights reserved.
FOLLOW MORE IBT NEWS ON THE BELOW CHANNELS