Who Will Trump Deport? Immigrants Who Rely On Welfare Will Be Removed From US, Draft Orders Reveal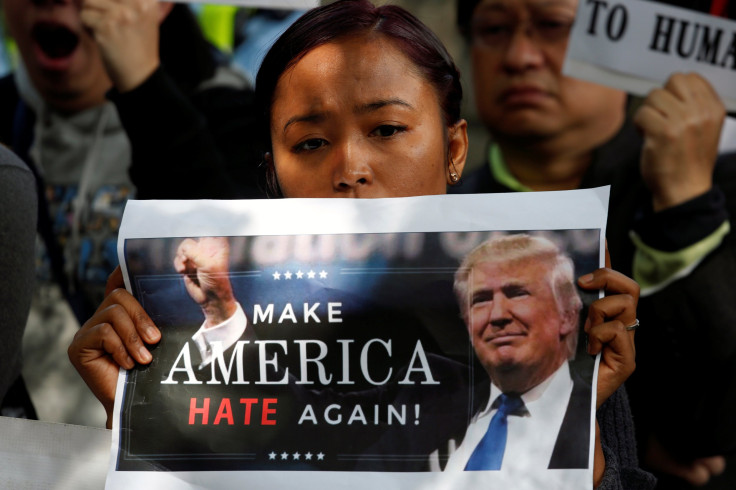 President Donald Trump will seek to deport as many legal immigrants dependent on government-funded services like welfare during his tenure in the Oval Office, according to draft executive orders obtained by the Washington Post Tuesday afternoon. Those orders reveal the new White House administration could be planning to greatly broaden the scope of its travel restrictions, which saw protests erupt at airports across the country this weekend after Trump restricted travel from seven Muslim-majority nations, over the next four years.
The document, titled "Executive Order on Protecting Taxpayer Resources by Ensuring Our Immigration Laws Promote Accountability and Responsibility," show Trump's immigration efforts aren't solely focused on preventing national security crises like another attack similar to Sept. 11 – his travel restrictions don't include Saudi Arabia, where the majority of the terrorists behind that attack came from, for example – but instead are meant to reduce the economic burden immigrants place on social services.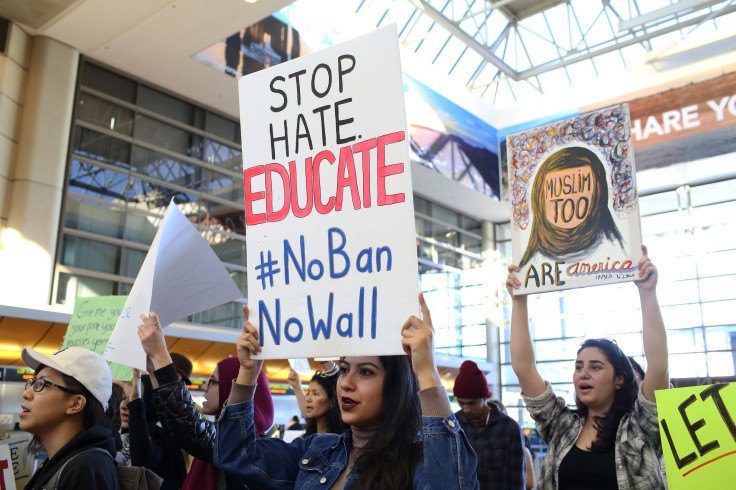 "Our country's immigration laws are designed to protect American taxpayers and promote immigrant self-sufficiency," the first draft read.
The orders would allow U.S. officials to "deny admission to any alien who is likely to become a public charge" and create procedures for "determining whether an alien is deportable… for having become a public charge within five years of entry." An immigrant becoming a "charge" could refer to the millions of people dependent on government programs like Medicaid, the Temporary Assistance for Needy Families initiatives and food stamps, among others.
The orders do not seem to target undocumented immigrants, as legal permanent residents are among the only immigrants capable of applying for and receiving many social services like welfare and Medicaid.
A separate drafted executive order yet to be signed by Trump also reveals the administration could be planning to overhaul American visa programs, which admit entrance for thousands of immigrants and nonimmigrants. The move could greatly impact the number of non-citizens who can join the workforce.
Supporters of Trump's campaign promises to deport up to three million people immediately after taking office say the president's immigration efforts will strengthen the U.S. economy by protecting and securing jobs for American citizens. But a study published Tuesday by the Center for Migration Studies shows results of the White House's potential mass deportations could have catastrophic results for the country, reducing the nation's GDP each year, jeopardizing housing market stability and costing at least $118 billion to pay for children left behind after their parents are removed from the country.
© Copyright IBTimes 2023. All rights reserved.