Who Will Trump Remove? Mass Deportations Would Cause Mass Poverty, Cost $118 Billion To Care For Children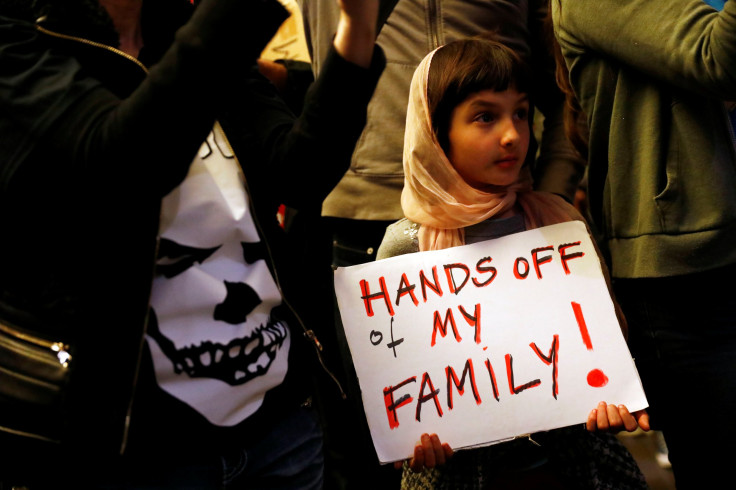 President Donald Trump hit the ground running with one of his key campaign promises: to deport as many "bad hombres" as he could – up to three million immigrants upon immediately taking office – and banning all Muslims from entering the United States, until the administration can figure out "what the hell is going on."
The president's first two weeks in office have proven accomplishing those feats aren't exactly as cut-and-dry. The White House administration faced blowback from at least four federal judges after attempting to implement Trump's executive orders restricting travel from seven Muslim-majority nations when a temporary stay for visa and green card holders was granted Saturday night.
But if the White House is eventually successful in escalating deportations for both undocumented immigrants and others protected under former President Barack Obama's immigration reforms, initiatives like the Deferred Action for Childhood Arrivals (DACA) program, his efforts could plunge millions of American families into poverty, according to a report published Tuesday by the Center for Migration Studies.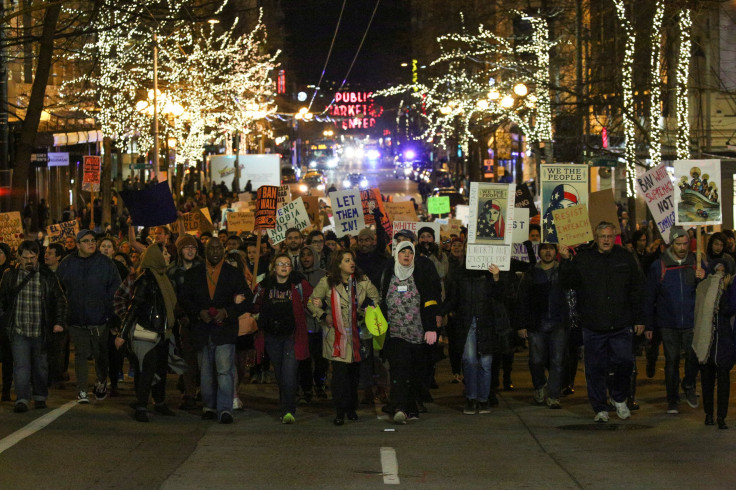 "President Trump has cast his Executive Orders on immigration as a public safety imperative," Donald Kerwin, the center's executive director and co-author of the report, said in a statement emailed to International Business Times. "However, if implemented, the orders would impoverish millions of families and U.S. citizen children, at great cost to the broader community. They would also imperil the housing market and dramatically reduce GDP."
At least 3.3 million Americans live in mixed-status households, meaning several family members are undocumented while their spouses or children are U.S. citizens or lawful permanent residents, the study found. Additionally, 1.3 million undocumented immigrants over the age of 18 have college degrees, while the majority (55 percent) speak English and nearly 350,000 undocumented immigrants are responsible for creating jobs throughout the nation.
But Trump moving forward with his campaign promises wouldn't just hurt undocumented immigrants. The study found mass deportations could add billions to the national deficit, reduce overall gross domestic product by 1.4 percent in the first year alone and jeopardize the fragile stability of the U.S. housing market, as at least 2.4 million mortgages owned by undocumented immigrant households would be left unpaid.
Moreover, if Trump allows children born in the U.S. to stay in the country while deporting their families, it would cost the nation at least $118 billion to care for just one-third of that population, according to the report. If more children stayed in the country following Trump's mass deportations, that figure could be even greater.
It's unclear what path Trump's immigration policies will take moving forward. Rather than refocusing his executive orders after a weekend of demonstrations at airports nationwide, Trump fired acting Attorney General Sally Yates for failing to defend his ban, replacing her with Dana J. Boente. White House Press Secretary Sean Spicer said Trump would continue to push forward with his campaign promises.
© Copyright IBTimes 2023. All rights reserved.