Why Are Chinese Authorities Taking "Wartime" Security Measures?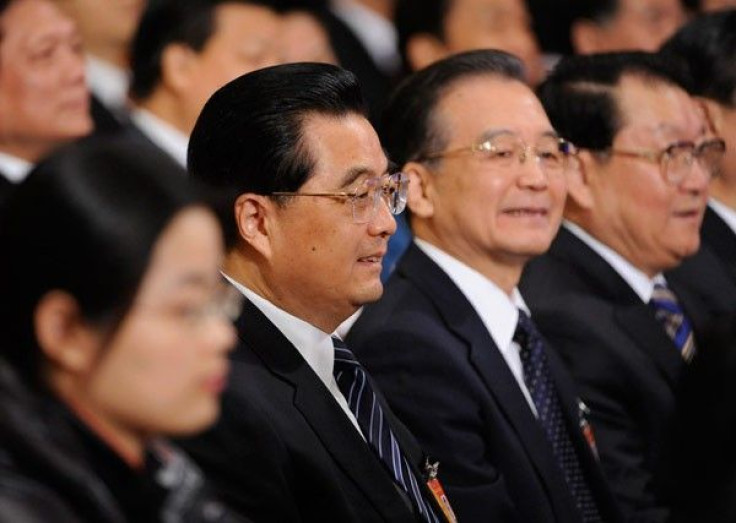 As China gears up for the Communist Party congress meeting this Thursday, Nov. 8, heightened security measures in Beijing and neighboring provinces are in full effect.
Over 60,000 police in Hubei, a province just outside of Beijing, are in the midst of a security overhaul, entering what authorities describe as a "wartime status". China's People's Daily reported that the new security status began Oct. 20 and is set to last through the end of the Party Congress on Nov. 20.
Authorities are taking extreme measures to ensure a smooth handover from the administration of president Hu Jintao and prime minister Wen Jiabao to what is likely to be the new Xi Jinping- Li Kexiang leadership team.
On the ground, that means canceled vacations for the Hubei police, and much stricter enforcement for the public.
Tsang Hin, the assistant to the governor of Hubei, told the People's Daily that the province's public security sector and police officers on the ground are responsible for ensuring "general stability of the public," or law and order in other terms. The words he used with the newspaper leave no doubt as to how seriously provincial authorities are taking the party congress.
"Police officers should carry forward an ability to endure hardship, particularly to fight any uprising spirits, and tenaciously maintain social stability as new party leaders are announced," Tsang said.
The People's Daily also reported that Hubei police have strict orders to "strike hard and ensure the social order of Hubei is stable to protect the stability of the overall situation of the country."
That crackdown isn't just meant to avoid political risks. Simpler, everyday issues such as traffic enforcement, drunk driving, speeding, car overloading, driver fatigue, and fire hazards are also part of the new, stricter enforcement regime, as well as a illegal weapons and explosives.
Many Chinese are confused by the new strict and meticulous measures. The Atlantic quoted Ma Yong, a history professor at the Chinese Social Science Academy, as saying that "these kinds of meetings have been held seventeen times over more than ninety years, under a variety of circumstances. Is there any need for such a degree of sensitivity? Why not treat it as normal?"
The government has been heavily monitoring Weibo, a microblogging tool popular with many Chinese that is comparable to the western Twitter, which is blocked in the People's Republic of China. The official Weibo account of Beijing News reports that travelers have been prohibited from taking kitchen knives, scissors or tools on trains through Nov. 18. The Southern Metropolis posted on its account that back seat windows in Beijing taxis have been disabled, to prevent passengers from being able to hand out flyers or leaflets out the car window.
But as baffling as they may be, the new, obsessive security measures are less surprising when considering the deep focus China's government has dedicated to the upcoming leadership transition.
© Copyright IBTimes 2023. All rights reserved.