Why Deontay Wilder Will Not Fight Francis Ngannou According To Former Boxer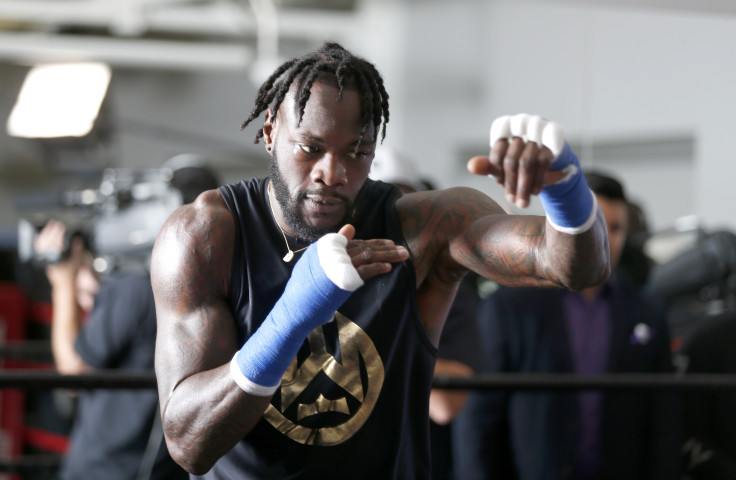 KEY POINTS
Deontay Wilder and Francis Ngannou in a bout might not happen after all
A former boxer believes Wilder stands too much to lose from sharing the ring with Ngannou
Wilder and Anthony Joshua have also been tipped for a Saudi Arabia match
The combat sports scene has witnessed a ton of major events in recent years, especially with mixed martial arts (MMA) practitioners taking on established boxers inside the ring.
However, one bout that is unlikely to happen is that between heavyweights Francis Ngannou and Deontay Wilder.
In an exclusive conversation with the Sporting Post, former IBF light welterweight titleholder Paulie Malignaggi shared that Wilder does not see Ngannou as a challenging fight.
"I think it's an interesting fight, don't get me wrong, but I think Wilder would beat Ngannou easily. Obviously, the boxer has the advantage, but Ngannou is an interesting character and has been way underpaid by the UFC and deserves to make way more money, so if the PFL can make this kind of deal a reality, it would be amazing," Malignaggi stated.
Combat sports outlet MMA Fighting revealed earlier this month that Wilder and Ngannou had been having conversations about doing a cross-over bout, possibly in December of this year.
However, there has been doubt cast on Ngannou and Wilder sharing the ring because of the possibility that "The Bronze Bomber" will be taking on former Olympic gold medalist Anthony Joshua instead in that same month.
Eddie Hearn, chairman of Matchroom Sports who also serves as Joshua's promoter, said as much with the pair receiving an offer to fight in Saudi Arabia.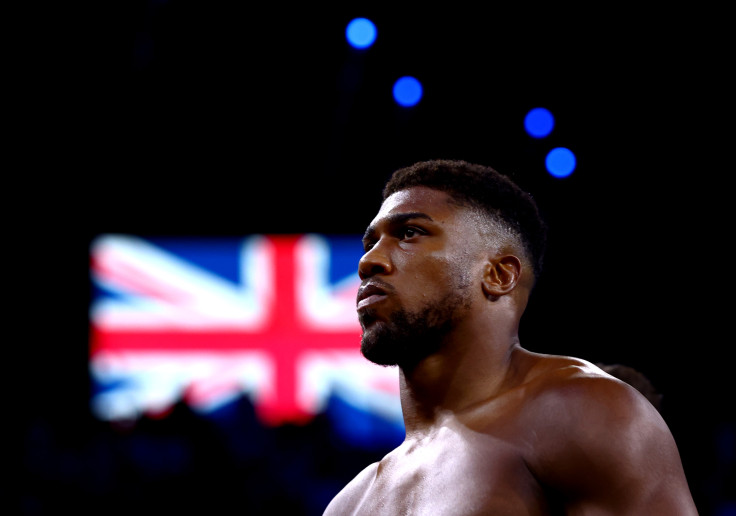 From Malignaggi's perspective, Wilder has so much more to gain by keeping his nose in fighting established heavyweights in the hope of regaining his stature to once again fight for the titles.
"But the only problem you have is Wilder is used to making so much money in boxing. The money Wilder makes is astronomical, so I don't know if you'd be able to finance it by MMA standards. I don't think they'd be able to afford Wilder," he pointed out.
"And then if you can match what Wilder makes in boxing does not mean you're getting Wilder because he's not going to do a circus sideshow for the sake of his brand. He's still trying to secure world title fights in boxing and he's still in the Top Three world-rated fighters."
Seeing Wilder and Joshua mix it up inside the boxing ring has long been on the bucket list of many boxing fans as they were forced into tough situations after losing to respective rivals Tyson Fury and Oleksandr Usyk before getting bounce-back victories in their latest outings.
With the battle between Wilder and Joshua making too much sense for a December spectacle, plus skepticism about the former's commitment to fighting Ngannou, the big-money bout with "The Predator" is potentially being shelved—at least for now.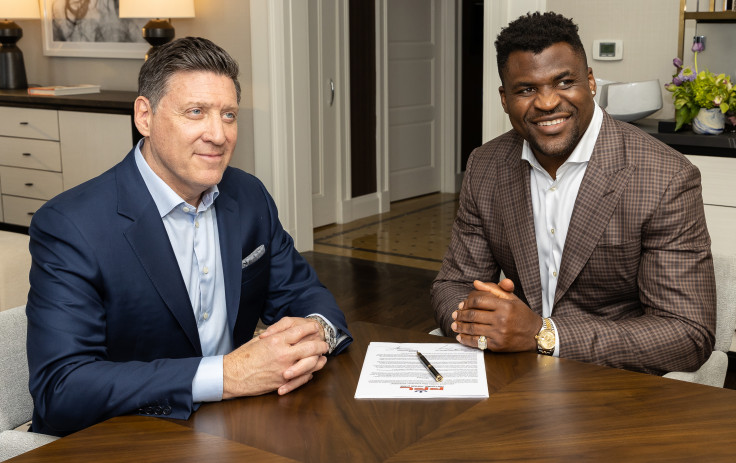 © Copyright IBTimes 2023. All rights reserved.