WATCH: In-Ring Brawl Erupts Following Mayweather-Gotti Exhibition Bout Cut Short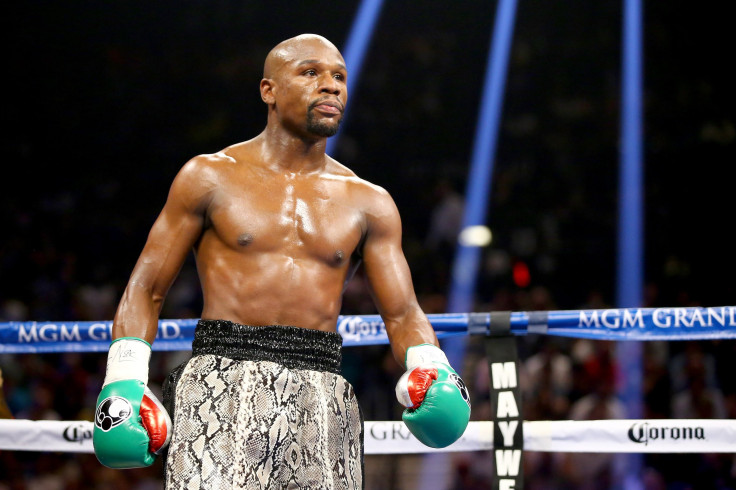 KEY POINTS
Floyd Mayweather and John Gotti III brawled after they were hit with double disqualifcations
Gotti pursued Mayweather, which propelled each fighter's sides to step into the ring
Sources claimed the referee called for a double disqualification due to unsportsmanlike conduct
All-time boxing great Floyd Mayweather has kept up with the trend of fighting in exhibition bouts since he retired in 2017, with his latest stint erupting into a massive brawl.
In the sixth round of his eight-round exhibition bout with John Gotti III, referee Kenny Bayless stepped in between both men and called for what appeared to be a double disqualification with one minute left on the clock.
Gotti, seemingly incensed by Bayless' decision, tried to get around the referee and continue the fight with Mayweather, who also questioned the stoppage.
As the mixed martial arts (MMA) fighter in Gotti was ready to pounce on Mayweather, "Money" squared up as well and fans inside the FLA Live Arena in Sunrise, Florida were ready to see some more action.
With the bad blood brewing between both men, the pair swung at each other as the fight collapsed into a pro wrestling-like brawl with each fighter's corners coming in to break it up, while they tried to go after one another.
As it is in many of Mayweather's fights throughout his career, the multi-time champion had Gotti right where he wanted him as he dominated all the previous rounds.
According to MMA History Today on Twitter, Bayless opted to stop the fight because "Mayweather and Gotti kept talking smack during the fight," and the ring ended up with over 60 people inside of it because of the brouhaha.
Exhibition bouts have become an avenue for former pro boxers to stay within the consciousness of the mainstream crowd since it opens them up to sharing the ring with people or celebrities without the worry of stat-padding their wins to their official in-ring record.
For Mayweather, the exhibition against Gotti marked his seventh foray inside the ring as he last took on former Bellator MMA fighter and television personality Aaron Chalmers this past February at the O2 Arena in London, England.
Moreover, Mayweather has also shared the ring with the likes of YouTube sensations Logan Paul and Deji Olatunji over the past five years of his exhibition showings.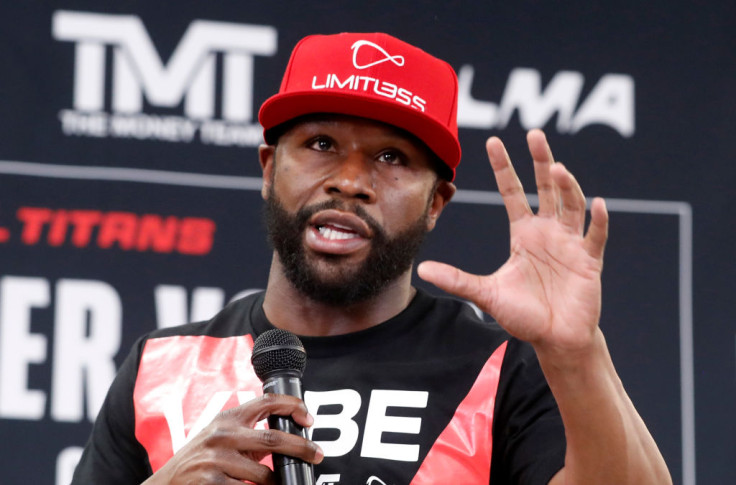 © Copyright IBTimes 2023. All rights reserved.