Why Did Every Single Student Fail The Entrance Exam At University Of Liberia?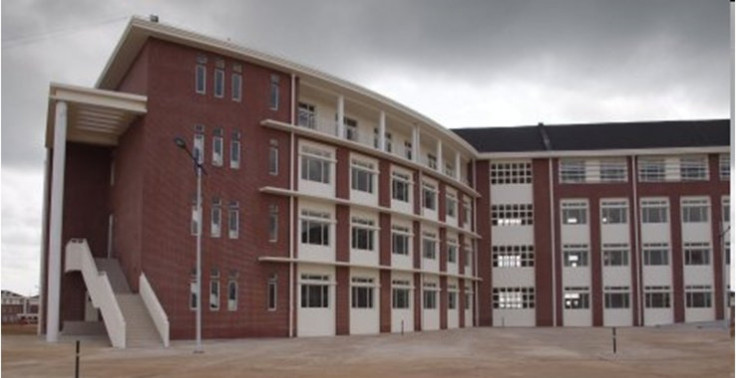 Citizens in the West African country of Liberia were shocked on Tuesday when an entrance exam for a major public university resulted in the failure of all of more than 24,000 applicants. The University of Liberia (UL) announced that every single one of the hopeful students, who paid $25 each to take the test, fell short of the passing grades necessary to advance. For many, the news was hard to believe -- some students were outraged, and even Education Minister Etmonia David-Tarpeh expressed doubts about the results.
Liberian media outlet The News reports that following meetings between government officials and UL administrators, the college agreed to lower standards slightly so that a handful of students will be permitted to enter this year's undergraduate program. They will, however, have to take transitional courses in math and English to get them up to speed.
That still leaves tens of thousands of students out in the cold, and now Liberian policy-makers are faced with a very difficult question: What could possibly account for such a massive, across-the-board failure? The incident might have its roots in Liberia's troubled history. The country endured two disastrous civil wars between 1986 and 2003, which killed hundreds of thousands of people and spilled into neighboring countries. The conflicts involved a complex patchwork of warring groups, many of which recruited child soldiers. Life was chaotic for civilians during those 17 years of bloodshed; infrastructure fell into shambles, development was put on hold and education fell by the wayside.
After a peace deal was reached in August 2003, the first national elections were held in October 2005. Ellen Johnson Sirleaf became West Africa's first female president, and she has presided over a period of relative peace and fast economic expansion. National GDP surged by 8.3 percent in 2012, making Liberia one of Africa's fastest-growing economies. But more than half the population still lives in poverty, and unemployment is very high. According to the CIA World Factbook, Liberia had an unemployment rate of an astounding 85 percent in 2003.
In an environment like this, education will be the key to long-term growth, especially as more than 60 percent of the population is under the age of 30. But many of these youths came of age during, or shortly after, Liberia's darkest hour: a period of chaos, constant violence and political upheaval. The government recognizes this, and has allocated $76.8 million to improving education in Liberia in the FY 2012/13 budget, with an additional $20 million for youth empowerment programs and $10 million train professionals in fields like medicine, engineering and construction.
The UL test results show that educational development will be a long process. But they may also reflect a more recent change -- one more close to home for university applicants. This year's exam administration was managed by James Dorbor Jallah, a private contractor who was hired by UL to address concerns about fairness and integrity.
Jallah told Voice of America that the test has not changed significantly since last year. He instead focused on making the students' passage contingent on test scores alone -- no bribes, pleas nor social connections would be entered into account. "There is a perception in our society largely that once you take the University of Liberia admission exam, if you do not pay money to someone, or if you do not have appropriate connections, you would not be placed on the results list," he said. "So, the university has been grappling with how they could manage the process whereby people's abilities would be truly measured on the basis of their performance on the examination."
If the mass failures are indeed a result of playing by the book, it could send a much-needed wake-up call to Liberia's population. Investment in education, it would seem, has not gone far enough. Even the capital city of Monrovia, classrooms are under-furnished and teachers are overburdened. On top of that, many families rely on children's presence in the home and simply cannot afford the lost labor that an education would entail.
Lax rules may have once enabled these under-educated youths to make their way to university. But now, for better or for worse, students will have to prove their mettle in order to advance. Jallah hopes it will send the right message. "For the country as a whole, I think this is a clarion call that we need to all see that the king is moving around naked and not pretend as though the emperor has his finest clothes on," he said to Voice of America.
FOR FREE to continue reading
✔️ Unlock the full content of International Business Times UK for free
offer available for a limited time only
✔️ Easily manage your Newsletters subscriptions and save your favourite articles
✔️ No payment method required
Already have an account?
Log in
© Copyright IBTimes 2023. All rights reserved.