Why Did Kim Jong Un Execute His Uncle? North Korea Experts Weigh In On Jang Song Thaek Execution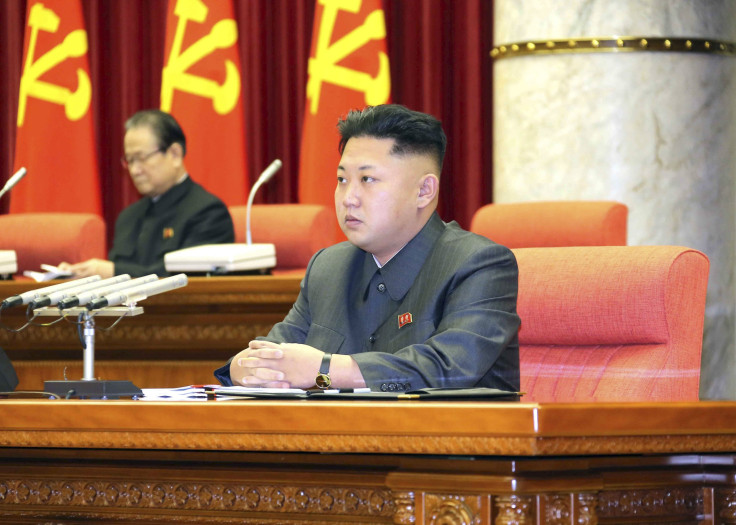 North Korean official state media has confirmed the execution of former top leader Jang Song Thaek. The ousted politician was dramatically removed from office earlier this week, before being executed at the orders of his nephew and North Korean leader Kim Jong Un.
State media claims that "Jang and his faction" were removed from office and eventually killed for "attempting to overthrow the state by all sorts of intrigues and despicable methods with a wild ambition to grab supreme power." Speculation from North Korea watchers suggests that Jang's publicly broadcast expulsion from office and death were a result of a long string of events involving philandering and drugs.
According to a report on 38 North, a respected North Korea news blog, Jang's wife, Kim Kyong Hui, who is Kim Jong Un's biological aunt, played a role in Jang's downfall after becoming less inclined to defend her husband's controversial behavior to his critics, including her own brother, the late Kim Jong Il, and nephew Kim Jong Un. Jang had disappeared from the public eye in the past, which led experts to believe that he had been in trouble among top leaders for a while. The blog explained that with the likely acquiescence of Kim Kyong Hui, North Korea's Politburo charged Jang with a number of moral indiscretions and criminal activities, including "improper relations with several women... [whom he] wined and dined at back parlors of deluxe restaurants," in addition to rampant drug use and "squandering hard-gotten foreign currency in casinos."
Following the execution, many believe that North Korea has opened itself up for internal turmoil and political chaos. Dr. Andrei Lankov, a professor of Korean studies at South Korea's Kookmin University, described the implications of executing a high-ranking politician in a Stalinist dictatorship where such people are rarely reprimanded, let alone killed. "It means that if you are an official, and your positions are threatened, it means that you might start thinking about some drastic options," Lankov said to NK News, Washington, D.C.-based news blog. "[Options like] staging a coup, starting a conspiracy, running away to South Korea, so it might be bad for stability."
Jang's personal connection to the ruling family could also potentially play a large role in how the execution is perceived. "It means that Kim Il Sung, the father of the nation, married his daughter to a traitor. What does that say about him? How can a genius of leadership be so easily deceived?" Lankov asked rhetorically. "How many people are going to start asking these questions very quietly today?"
For other experts, like London-based Chris Torrens, the director of global risk analysis at Control Risks, the move could be seen as a power play by Kim Jong Un, solidifying his power, like his father and grandfather did. "A very real and simple potential explanation is that Jang was simply becoming too powerful," Torrens said in a phone interview. Jang's removal from office could be the first sign that Kim is truly establishing himself as the country's sole leadership. "It's quite a risky move, but it sends a clear message out," Torrens said, adding, "He's certainly made the pyramid pointier at the top."
While much of the analysis points to inter-Korean political turmoil, the implications of Jang's execution could be more far-reaching. "Our sense at the moment is a connection to China is a quite plausible one," Torrens explained. Jang played a large role in being the major business connection between the North and "older brother" ally China. Jang was reportedly a vocal supporter of Chinese-style economic reforms and had similar ambitions for Pyongyang, and perhaps spoke too loudly about such reform goals, threatening Kim's position as sole leader. "China's increasing concern about the direction Jang and Un has taken Korea" regarding nuclear developments combined with the "inbuilt paranoia" of Kim-style leadership, is a conceivable reason for Jang's elimination.
"If Kim Jong Un makes it through these next few weeks [without causing nationwide tumult], he has successfully taken out a big threat."
© Copyright IBTimes 2023. All rights reserved.