Why Does US Have Ebola Czar? Ron Klain To Start New Position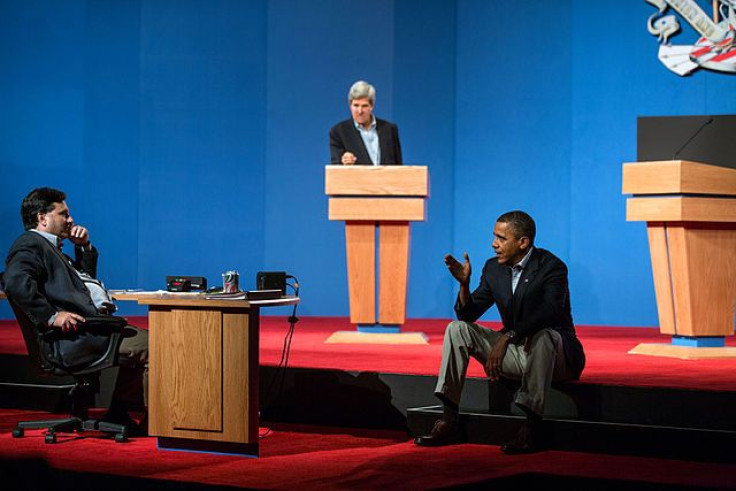 As Ebola fears have burgeoned in the U.S., the White House named Ron Klain as the country's go-to person -- the Ebola czar -- but what does he do? The specifics around his new title are murky, and what Klain will do as the nation's newest czar it seems unclear.
He didn't attend a meeting Saturday where top officials met to discuss Ebola, but that was apparently because he doesn't start his job until Wednesday, Politico reported in a story with the cheeky headline, "Dude, Where's My Czar?" Klain also will not attend the House Oversight and Government Reform Committee hearing at the end of the week even though Chairman Darrell Issa, R-Calif., requested his presence.
He will be missing the meeting to "read up," something that takes others "weeks or months" to do, White House principal Deputy Press Secretary Eric Schultz said, according to the news site. Since Klain served as Vice President Joe Biden's chief of staff in the past, he apparently does not need that much time to become acquainted. "Fortunately in this case, we were able to expedite this process because Mr. Klain has already been a member of the administration, so we were able to get that done very fast," Shultz said.
When asked why he appointed someone as an Ebola czar, the president told reporters Thursday, "It may make sense for us to have one person." The idea is the czar will take charge and help solve the crisis, but as Fox News pointed out, Klain is not a medical expert. He's a lawyer who worked with Biden and former Vice President Al Gore, and helped Obama with debate preparation.
Appointing Klain might simply be a political move to make it seem the Obama administration is on top of the Ebola crisis. So how much is this apparent political chess piece getting paid? A concrete number for his salary has not yet been revealed.
The plan, however, is for Klain to make sure U.S. efforts "to protect the American people by detecting, isolating and treating Ebola patients in this country are properly integrated but don't distract from the aggressive commitment to stopping Ebola at the source in West Africa," a White House official said, according to Time.
Follow me on Twitter @mariamzzarella
© Copyright IBTimes 2023. All rights reserved.