Obama May Appoint Ebola 'Czar' But Opposes Travel Ban, While Deadly Virus Spreads In Sierra Leone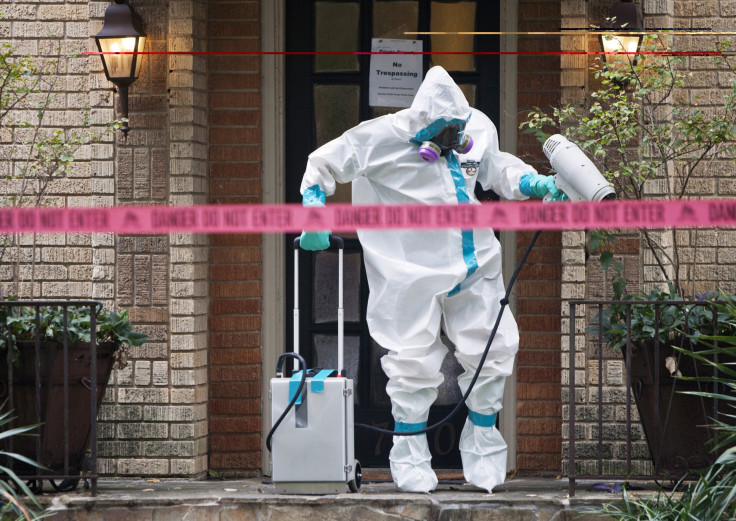 U.S. President Barack Obama may appoint an Ebola "czar" to lead the administration's fight against the deadly virus, reports said. However, Obama remained opposed to imposing a travel ban on people coming from West Africa, amid criticisms over the administration's efforts to contain the disease in the country.
Concerns over the deadly virus' spread intensified in the U.S. after two Texas health workers contracted Ebola while treating Thomas Eric Duncan, who later died of the virus in a Dallas hospital. Obama's comments came as Nina Pham, the first nurse to have contracted the disease, was transferred to the National Institutes of Health Clinical Center, a specialist medical facility, in Maryland. Obama said that imposing the ban on travel from the countries affected by the disease could be counter-productive.
"It may be appropriate for me to appoint an additional person" to oversee efforts to contain Ebola, Obama told reporters, adding that experts had told him that "a flat-out travel ban is not the way to go" because airports are currently working on screening measures.
It's feared that the ban could lead to more people entering the U.S. without undergoing screening, which could lead to more Ebola cases rather than containing the disease, Reuters reported.
"It would provide a direct incentive for individuals seeking to travel to the United States to go underground and to seek to evade this screening and to not be candid about their travel history in order to enter the country," White House Press Secretary Josh Earnest said.
Obama authorized calling National Guard members and reserve troops to combat the spread of Ebola in West Africa on Thursday.
The Ebola outbreak has so far claimed the lives of nearly 4,500 people and has infected thousands of others. The majority of the cases have been in Liberia, Guinea and Sierra Leone, but the deadly virus has recently crossed borders and jumped continents.
Meanwhile, a government health official said Thursday that the Ebola virus had spread to the last unaffected district in Sierra Leone, killing at least two people.
"We have tightened surveillance around the area and are investigating ... how the two confirmed cases might have contracted the disease," disease surveillance officer Abdul K. Sesay said, according to Reuters.
Momoh Konteh, district task force representative, reportedly said: "On Friday we will burn the house in which the two confirmed cases lived, and the two houses nearby to it."
© Copyright IBTimes 2023. All rights reserved.
FOLLOW MORE IBT NEWS ON THE BELOW CHANNELS