Why Gen. David Petraeus Won't Be Prosecuted For Extramarital Affair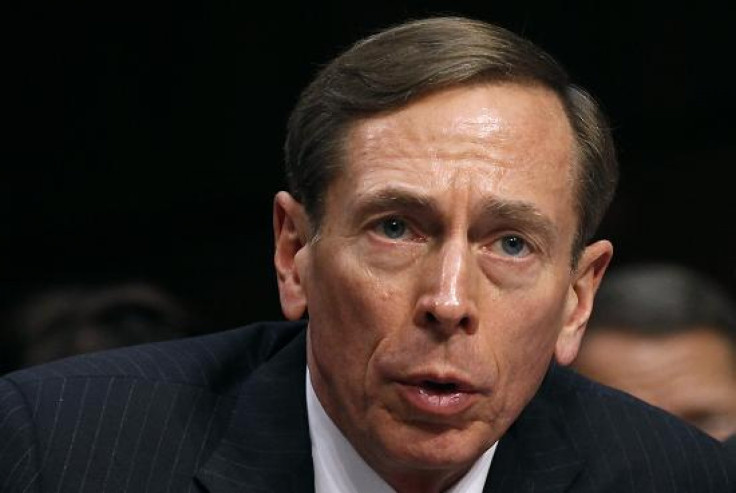 Though military officers like former CIA Director Gen. David Petraeus can be prosecuted for adultery under the Uniform Code of Military Justice, or UCMJ, that is not going to happen.
Petraeus abruptly resigned from the CIA on Friday, citing an extramarital affair with a woman who has since been identified as his married biographer, Paula Broadwell. Another woman, Jill Kelley, and the current American commander in Afghanistan, Gen. John Allen, were later caught up in the scandal.
Allen is under investigation for having "inappropriate communications" with Kelley, the woman who received threatening emails from Broadwell and reported them, initating the investigation that uncovered the Petraeus affair.
Several media outlets have reported that Petraeus could possibly face military prosecution if there's evidence contrary to his claims that the affair with Broadwell began after leaving the military prior to joining the CIA in 2011. But, experts say it would take something really egregious – like rape or fraud – for Petraeus to risk court martial.
"It's unlikely in this situation for Petraeus because there was no force and he wasn't with a subordinate," said Richard Rosen, a law professor who served for 26 years as a judge advocate in the U.S Army. "I don't think it's going to happen. I would be shocked if the military took any interest in this. I don't think the military will do anything to him."
Rosen, who retired in 2003 as a colonel and is now professor of law at Texas Tech University, is an expert on military law and policy. He said a court-martial for adultery – though possible – doesn't happen often.
Adultery is a crime under the military code, which states it is "clearly unacceptable conduct, and it reflects adversely on the service record of the military member."
For adultery to amount to an offense under the UCMJ, the act must directly harm the good order and discipline or injure the reputation of the armed forces, subjecting them to public ridicule.
The code states, "While adulterous conduct that is private and discreet in nature may not be service-discrediting by this standard, under the circumstances, it may be determined to be conduct prejudicial to good order and discipline."
In such a case, things like the marital status, military rank, grade, or position of the accused and the third party are looked at. Additionally, commanders may also take into consideration the military status of the spouse of the accused and that of the third party's spouse; if the act affected their ability perform their duties; and also if there was any misuse of government time and resources to carry out the act.
Gen. Hale's Court Martial
In 1999, at the age of 53, Maj. Gen. David R. E. Hale, a retired two-star Army general, became the highest-ranking officer to be court-martialed since 1952.
The New York Times reported that year that Hale admitted to committing adultery with the wives of four subordinates. Hale was ordered to pay $22,000 in penalties and was spared a prison sentence of up to 11 years because his lawyer argued that Hale's valor in Vietnam outweighed his misconduct.
"Even though adultery is technically a crime, things like this are unlikely to go to court martial unless it's with a subordinate," Rosen said.
Retired Rear Adm. Donald Guter, who was the 37th judge advocate of the Navy, also believes it's unlikely Petraeus will be prosecuted under these circumstances.
"Any retired officer is still subject to the Uniform Code, but the longer you are out the more unlikely they will call you back," he said.
For someone on active duty, like Allen, depending on the outcome of the Department of Defense investigation, things could be handled administratively, perhaps through a letter of reprimand.
"Any officer in any of the services gets a letter of reprimand for anything like this. It might be career ending," Rosen said. "A letter of reprimand can be very damaging to a career."
Defense officials have told the media that Allen is adamant he has done nothing wrong. Should the department find anything to the contrary, Politico reported that Allen may be subject to prosecution under the military code.
Guter, who is currently the president of the South Texas College of Law in Houston, said depending on the offense, any officer on active duty could be asked to retire at a lower grade where they served honorably and therefore get lower retirement pay for life.
"If the offense is more problematic it could be worse than that," Guter said.
FOR FREE to continue reading
✔️ Unlock the full content of International Business Times UK for free
offer available for a limited time only
✔️ Easily manage your Newsletters subscriptions and save your favourite articles
✔️ No payment method required
Already have an account?
Log in
© Copyright IBTimes 2023. All rights reserved.